Pupjoy is a new monthly subscription box for dogs. Pupjoy finds the healthiest dog treats with clear ingredient labeling, well-crafted dog toys and artisan accessories for the discerning pup. There are two box sizes, and each is totally customizable to whether you want grain-free treats, the play habits of your dog, the size of your dog, etc. Like all dog subscription boxes the best deal is on a year long subscription stacked with a coupon code.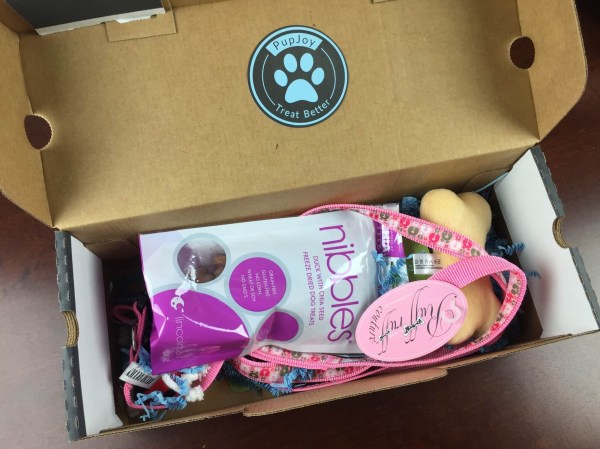 You can select toys, treats, or mixed boxes, grain free or training specific only treats, and tailor your toy preferences.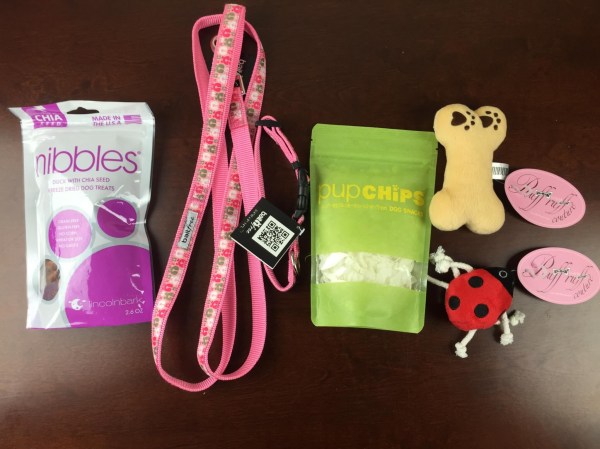 Everything that arrived in my March Pupjoy box. We think that this is the Grande box.
Ruff Ruff Couture Dog Toys ($12) These toys include squeakers, just as Lindy requested! Pupjoy has 3 types of toy lover – egalitarian (loves them all), inquisitive (destroyer of all toys), and snuggler (squishy fun toys).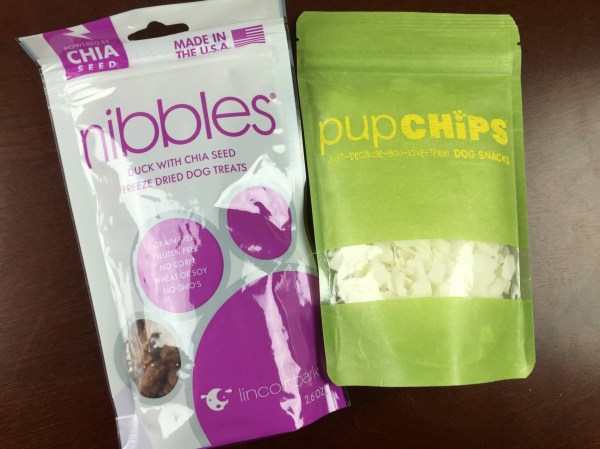 Lincoln Bark Nibbles Duck with Chia Seed Freeze Dried Dog Treats ($14)
PupChips Coconut Chip Dog Snacks ($5.95)
Lindy went wild for both of these snacks! She was actually up in my office all night harassing me for more of both of them. I selected the grain free snack option. Lindy is somewhat sensitive and her tums definitely prefers grain-free.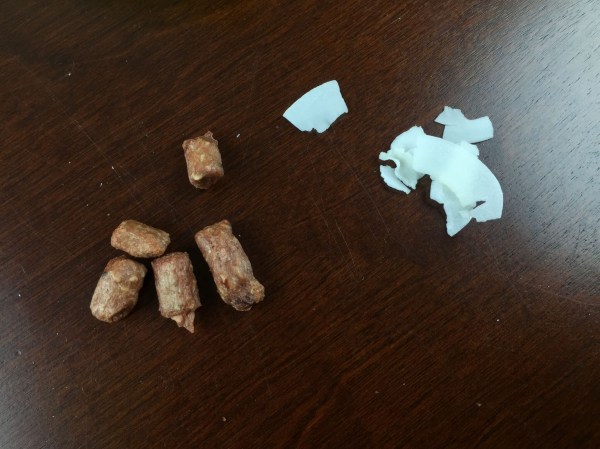 I liked that they were small-sized, just for her!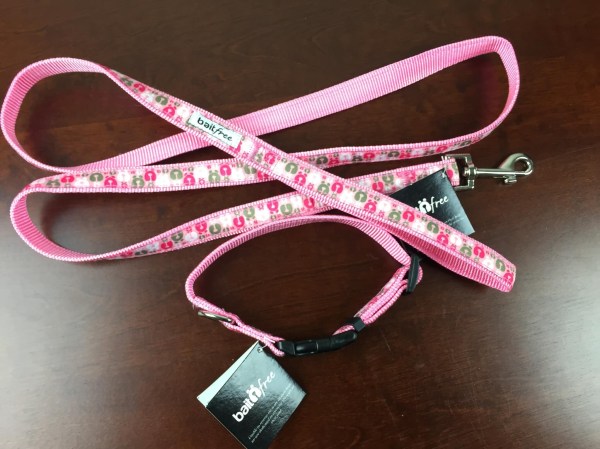 Bait Free Collar + Leash Set ($34.99) Bait Dogs are (usually stolen) dogs used to train fighting dogs. It's a terrible tragedy and over 20% of the proceeds of the sales from their products go to bait rescues. This is a nice sturdy collar and leash set.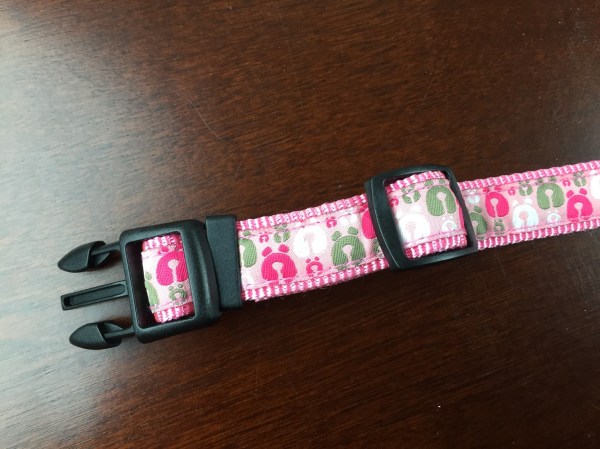 I love the dog butt print! Unfortunately this collar is just a tad too big for Lindy (the hardware on it is oversized for a 15 pound dog).  This will make a nice gift! I believe the collar size issue might be pretty specific to a handful of dogs Lindy's size, but I did discuss it with Pupjoy so they'll be better able to manage those on the edge pups.  Dog sizing goes from 10 lbs or less to 100-200 pounds!
This one please mommy!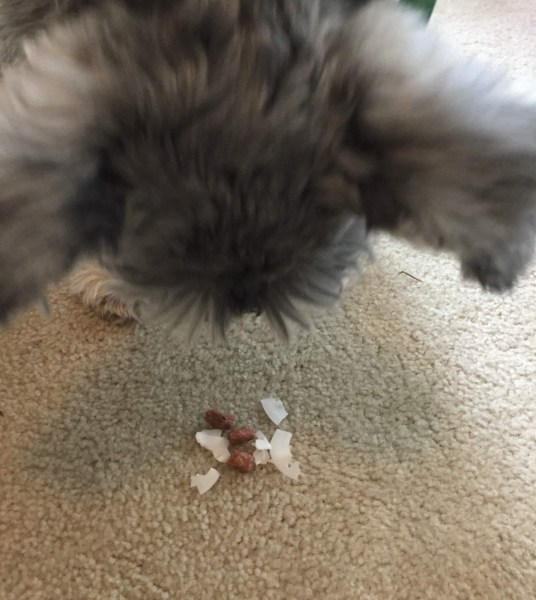 Two seconds, these were gone!
The March Pupjoy had about $67 worth of items in it, which was fantastic, as most dog subscriptions only have items equalling the regular monthly purchase price, which is $29 month to month. An amazing deal and everything was super high quality.  You can save more by opting for a longer subscription. You can also get a bigger box if you have a multi-dog household.
 Visit Pupjoy to subscribe or find out more! You can see more subscription boxes for dogs in the directory.
The Subscription
:
Pupjoy
The Description
: PupJoy resets the bar for dog subscription services, with fully customized ordering, concierge service and free home delivery. 4-6 healthy and high-quality products customized to your dog's preferences and dietary needs!
The Price
: $29 per month, $39 for the Grande (save lots on a year-long plan)
The Coupon
: Use code
HELLOSUBSCRIPTION
to save 10% on any subscription!