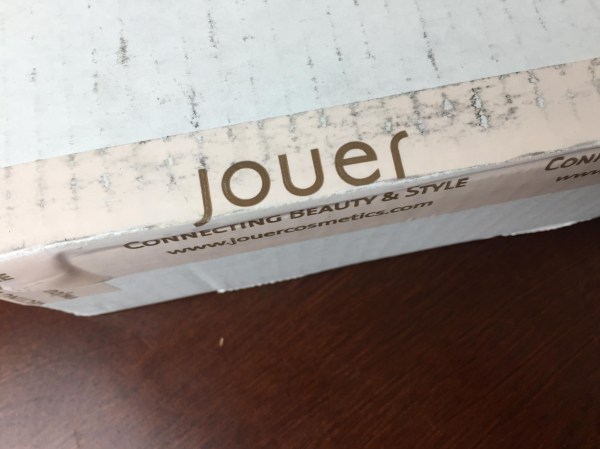 Le Matchbox is a new quarterly beauty subscription box from cosmetics brand Jouer. When you visit the site, you'll be prompted to take your warm/cool profile quiz.  I'm a cool tone on the quizzes but actually have more of a neutral skin tone. I chose cool but as I suspected, the shades in this box were geared for someone with a really light skin tone, which isn't me either.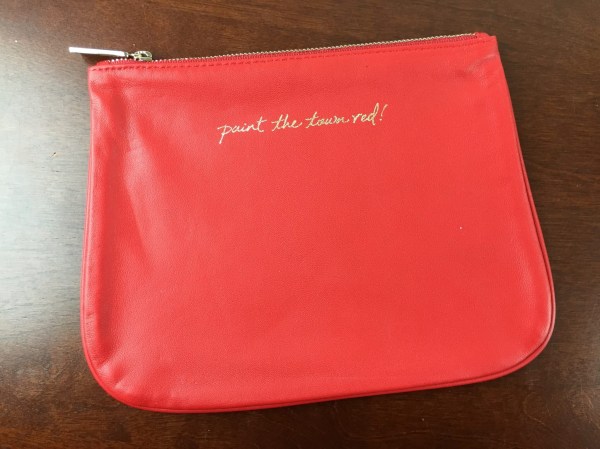 The box came in an outer box, wrapped in pretty, shimmery gold tissue, along with this pochette. It's super soft. SUPER soft. I actually thought to myself this has to be leather, but it can't be leather, because the box is only $45. It is! It sells for $65. That's crazy.  From what I hear, not everyone received a pouch. Maybe next month?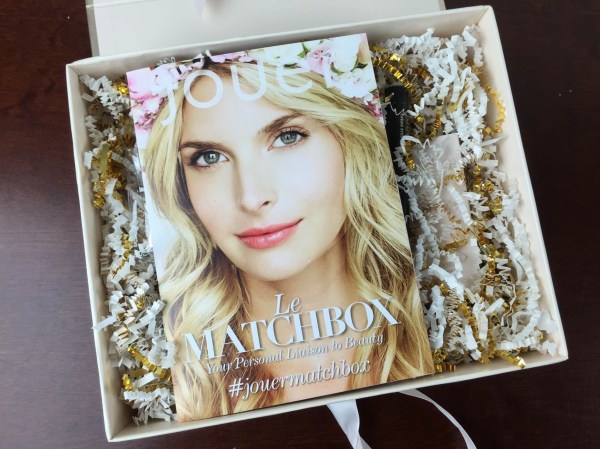 The box comes along with an information booklet. This is not what my lipstick looked like.
It details the items, why they were chosen, and tips for use. Until looking at this I didn't realize that the the shadow crayon had a built in sharpener!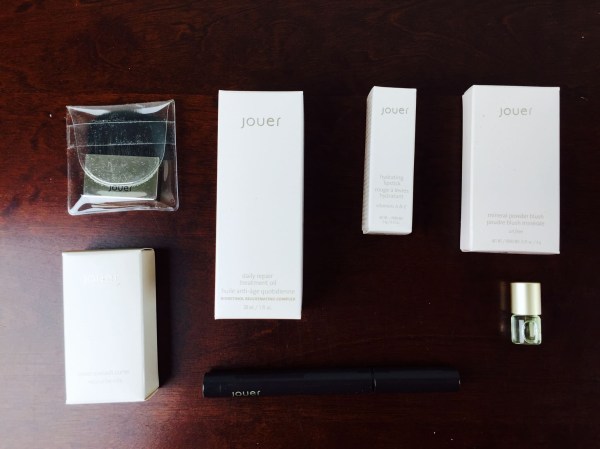 Tada! The Spring 2015 box.  This box is only $45 on a subscription. 5 full size products, it's pretty insane. Can you imagine if all the big cosmetic companies made these subscriptions? Quit with the GWP that makes me go to the store. Just send me some fun fresh colors every quarter or bimonthly at a huge discount!
Jouer Powder Blush – Peony ($26) Oh man that's bright! It's actually a great, clear, non muddy shade, so silky, and very layerable.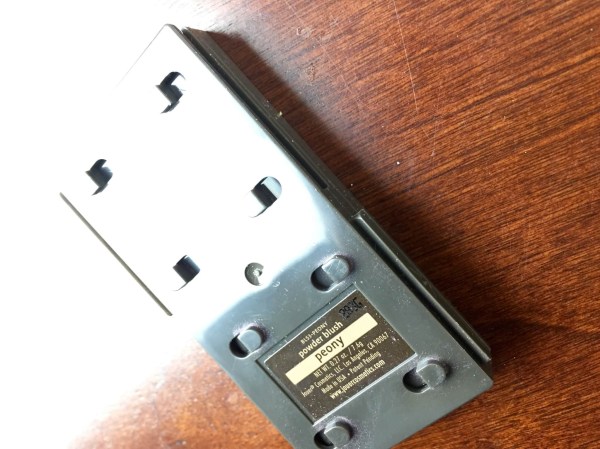 Many of Jouer's products interlock, and I'm hoping I will finally get enough to actually do it. I have a handful of Jouer lipglosses that need homes! Mated homes!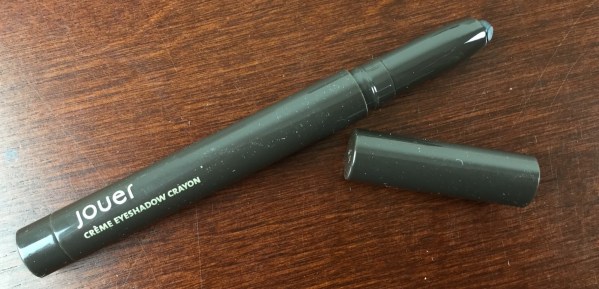 Jouer Creme Eyeshadow Crayon – Abstract ($24) This is a crazy gorgeous shadow/liner. Good staying power and a nice soft black. Swatch below.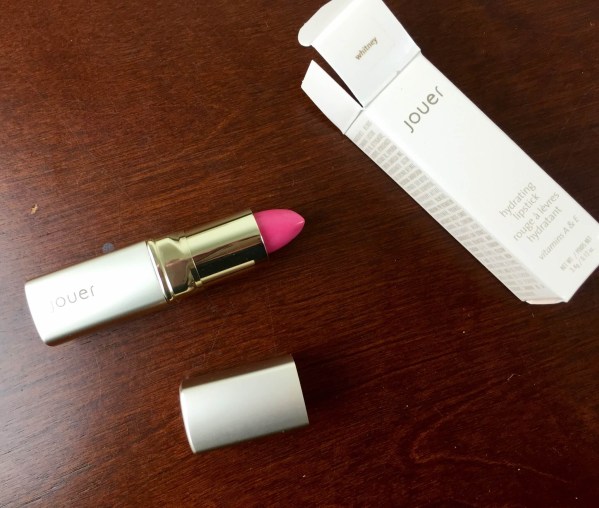 Jouer Hydrating Lipstick – Whitney ($24)  Some subscribers received the Moisturizing Lip Gloss instead (wish I had!). Truth is, anything but dark lipsticks don't look good on me. This looks like I'm playing in my mom's makeup pretending to be from the 60s. The warm lipstick isn't any better – it's also a very light color. I insist on trying these light lipsticks every time, and I feel really wasteful trying them rather than just saying no, that one's not for me.  This is seriously barbie pink!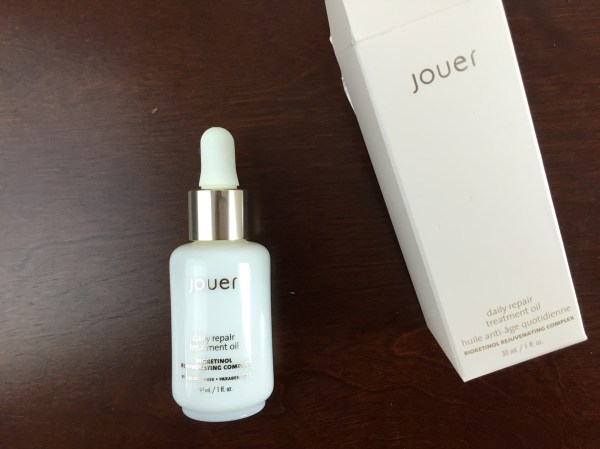 Jouer Daily Repair Treatment Oil ($48) I was happy with this! It's totally fragrance free, so I can use it whenever my eyes and/or skin are irritated. It uses Revinage ,a bioretinol complex that mimics Retinol without the harsh side effects. Wonderfully moisturizing and I can feel the moisture hours later. Some subscribers received the Daily Clarifying Treatment Oil.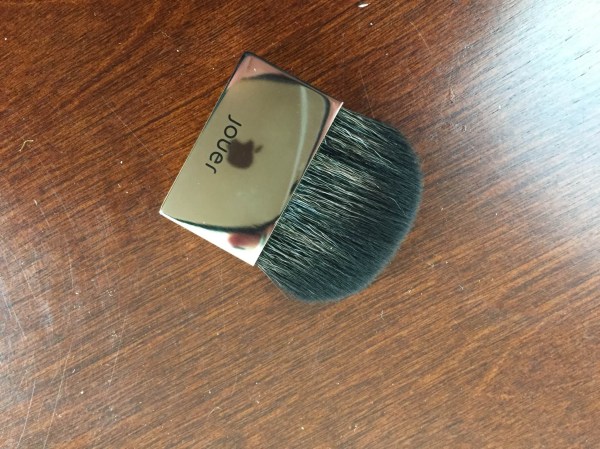 Jouer Flat Kabuki Brush ($14) Perfect for applyin blush or bronzer!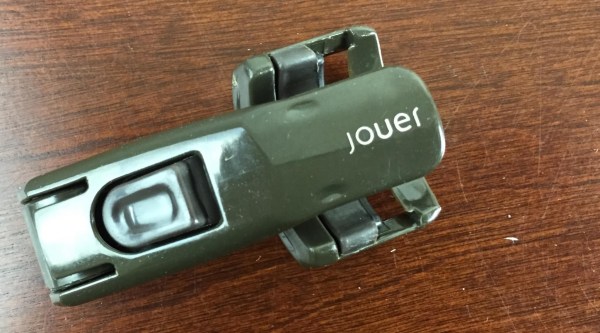 Jouer Travel Eyelash Curler ($7??) This was sort of cheaply molded but it's SO easy to use that I don't even need a mirror to get it right. I would purchase this if it were manufactured a little more nicely.
All the pretties, plus a little roller ball of Perfume Oil ($7)! Gardenia based – smells like that one from Popsugar Must Have the other year.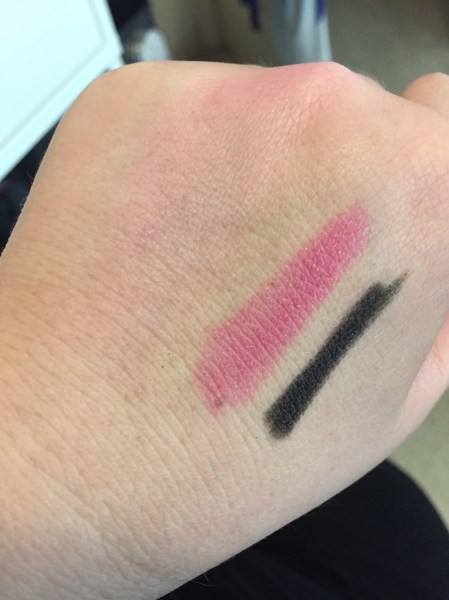 Blush, lipstick, shadow.
This really is a ridiculous savings. I wasn't really into my lipstick color and the blush is also a little bright for me, but for blog purposes and because I'm curious, I'm staying subscribed. It's also skippable!
Visit Jouer Le Matchbox to subscribe or find out more. See more beauty and cosmetic subscription boxes in the directory.
The Subscription
:
Jouer Le Matchbox
The Description
: Get first access to new product launches and unbelievable savings on full-size Jouer products.
The Price
: $45 per quarter