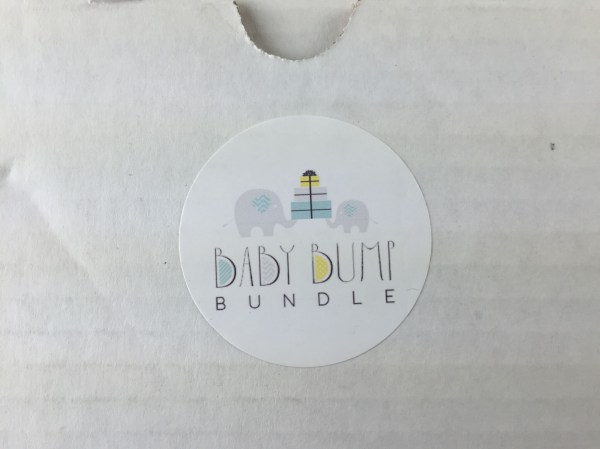 As I mentioned last week, the Hello Subscription BabyBundle has arrived!  Baby Bump Bundle actually has a series of curated boxes from different bloggers (see them all here!) and I curated this one-time box. It was a ton of fun to do, and contains my very favorite baby and toddler items, some of which I don't think have ever been in a subscription box! This is true product discovery! This box will make an excellent gift for a new mom or mom-to-be and it pretty much guarantees that there is no product overlap!
Everything that will come in your Hello Subscription BabyBundle! This box is $62 and you can save 10% with coupon code hellosubscription.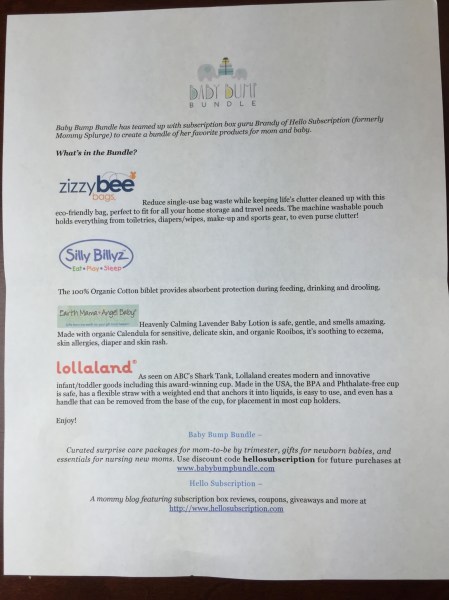 The box comes with a brief information sheet about what's in the box.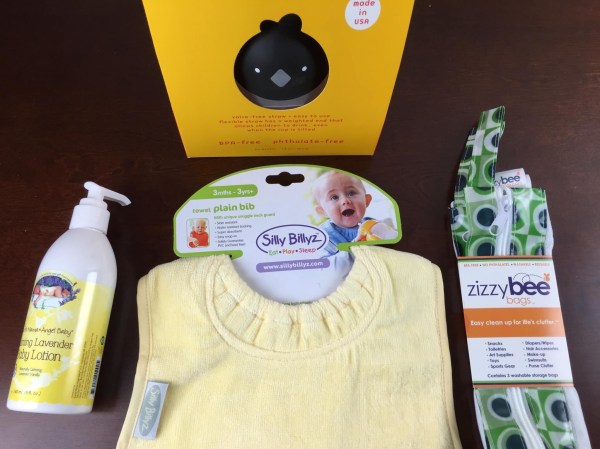 This baby shower gift comes with 4 items, all selected by a mom of 3 kids who has tried everything (that's moi).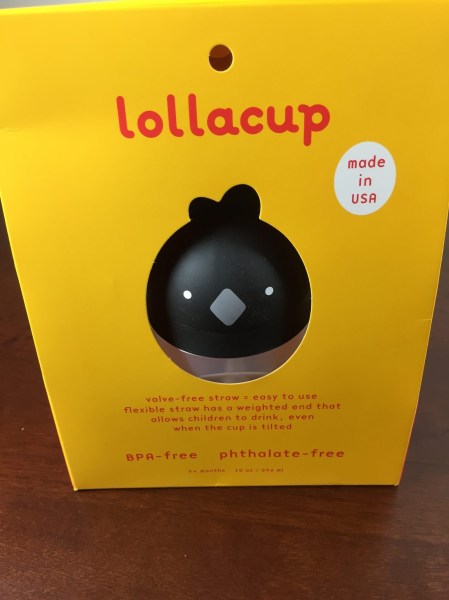 Lollacup ($16) Perhaps you've had a child and know how frustrating moving from bottle to cup is – especially with a child that doesn't like tilting his head back.  I discovered weighted straw cups, and they are the answer to everything!  Babies and kids can drink out of them easily, don't have to knock their heads back to get a drink, and they work when they're tilted.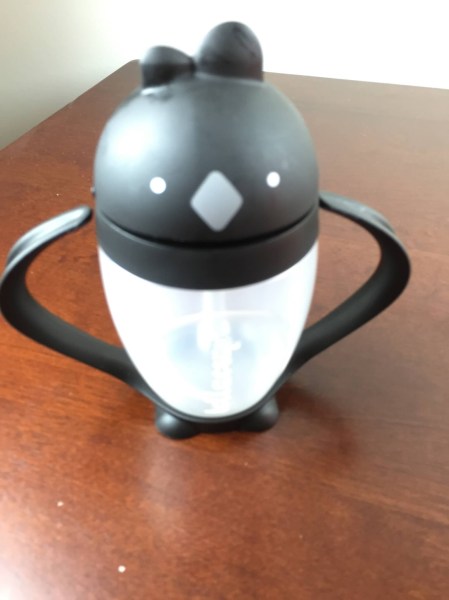 This one is a current favorite because of the adorable design with integrated handles. So easy for a baby to grasp, and perfect for so many ages. When baby starts to eat, start offering milk in this cup and she'll catch on fast.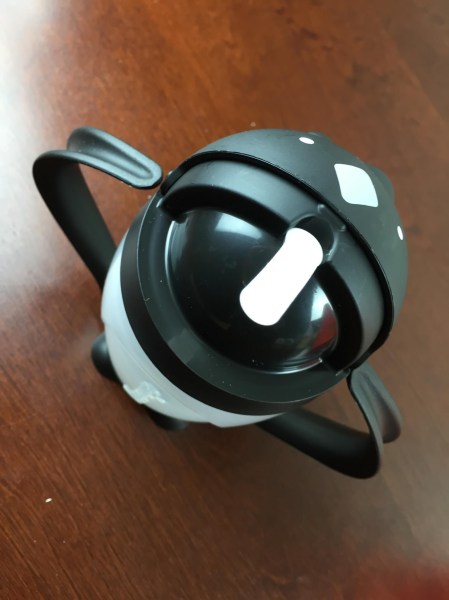 It's also very funny to them that the straw pops up out of the head!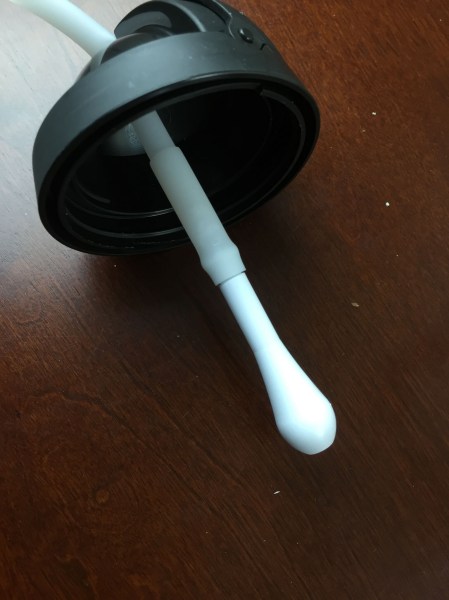 This is a great design. No valve so it's easy to sip from.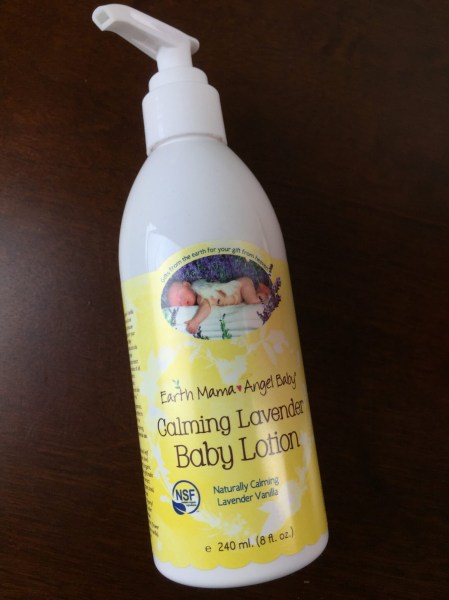 Earth Mama Angel Baby Calming Lavender Baby Lotion ($19.99) I knew that a calendula lotion had to be in my bundle. It helps a variety of skin ailments from scrapes to dryness to eczema – and it actually works. I love this lotion because it's easy to pump, you can get baby covered in head to toe or just manage a few spots, smells lovely (no synthetic fragrance), and from a brand I totally love and trust. You may want to nibble baby after applying. They just smell so tasty!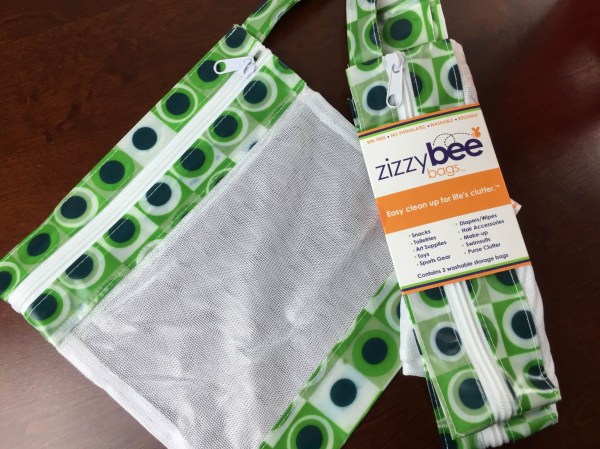 ZizzyBee Bags ($15.99) I have to be honest. The time I received these (these were a subscription box discovery for me), I thought they were stupid. I had no idea what I would do with it. I promise you, they are not. If you are in the habit of organizing things with zipper bags – like toys, Playmobil, lego, whatever, you will know that those bags get gross and you replace them all the time. I have multiple sets of these washable storage bags and they are durable and very usable. Once you put them into service you'll discover how wonderful they are too! These are washable, reusable, BPA-free. I use them to organize our endless toy collections inside bins and baskets (yes, those nursery baskets look cute and then you discover they are just a place to chuck things… all those organizing bins need organization on the inside!).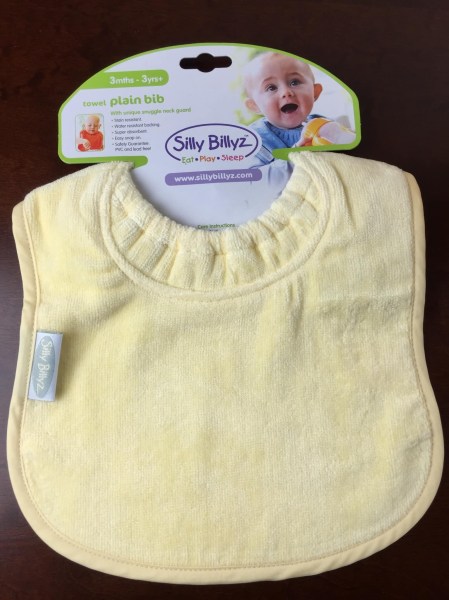 Silly Billyz ($12.34) I discovered these bibs with my first child. After I figured out how wonderful they are, I promptly bought all of them. I own probably about 15 of these and have used them with all of my kids. Let me tell you why I love them! First of all, they are crazy sturdy. The ones we bought for my daughter (now 6) are still in service and looking great! High quality construction. Second – snaps. These bibs feature a snap closure (velcro is the devil). Third – cotton velour toweling on the front is absorbent and grips the mess, the waterproof backing on the back keeps baby's clothes from getting wet. Fourth – the snuggle neck! It's comfy for baby and makes sure nothing gets in underneath. Basically these bibs are BAE.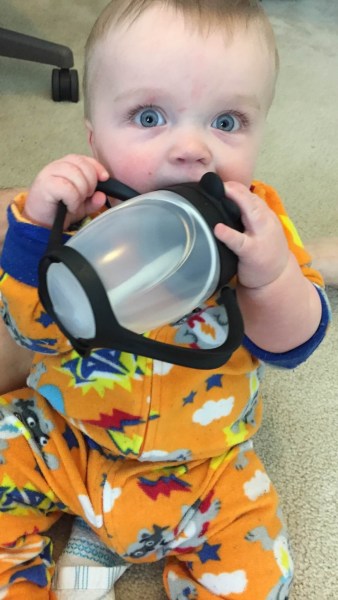 At the time of this photo, he was still figuring it out. He's got it down now!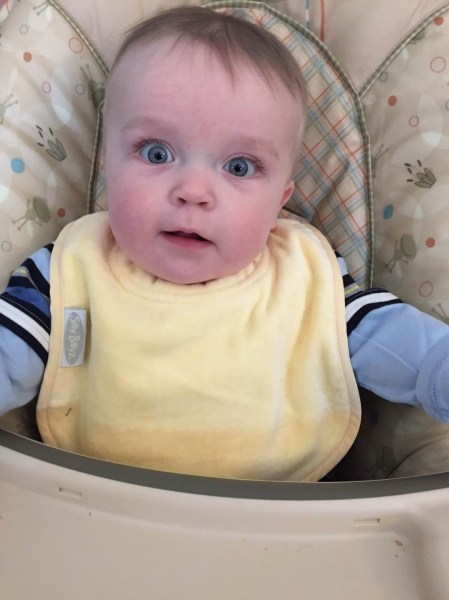 Dinner time!
If I do say so myself (and I do!) this package is full of the perfect must-haves for baby that you won't find anywhere else. You'll save almost $10 on the retail prices of these items after the coupon, plus get free shipping! Usually that's not a huge deal, but if you've been shopping for boutique baby items, you know that you either need to spend $50-75 in each store, or pay $5 for shipping, so that's actually a consideration with this bundle!
The Hello Subscription BabyBundle is $62 and you can save 10% with coupon code hellosubscription. I hope you love this new delivery as much as I do! FYI – the store page says the bundle is coming soon, but it's actually here. If you check out your bundle will be packed up and arrive shortly!