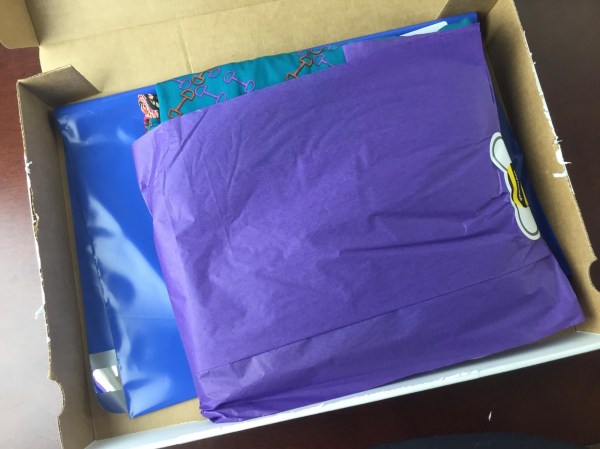 Gwynnie Bee is a clothing rental subscription service for sizes 10-32. The clothes are plus sized from Medium to 5X but most of them are available in sizes XL or 1X to 3X. If the other clothing boxes don't work for you, this is your box, especially because it's totally free for 30 days right now.
How Gwynnie Bee works: Check out the Gwynnie Bee items, pick the clothes you're interested in, put them in your Gwynnie Bee closet, and they'll send you your items (it works just like old school Netflix!). When you're done, return them in the mailer bag and get new ones. You can also purchase the clothing in your closet. You can filter all the selections by style, size, color, etc. I particularly love the Style Advisor – it will tell you clothing you may be interested in "closeting."  You don't get things in order – your pieces are shipped to you in order of availability so you have new clothes to try right away.
When you visit Gwynnie Bee they actually have real member profiles and you can see how many items of clothes these ladies were able to exchange on different plans and if it might be the right thing for you to try out.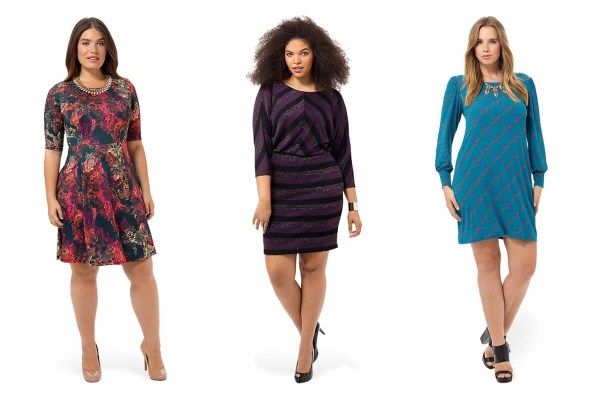 Everything I received in my last box. All the clothes are shipped in a box wrapped in tissue, with a return mailer (or two) enclosed. You wear and return!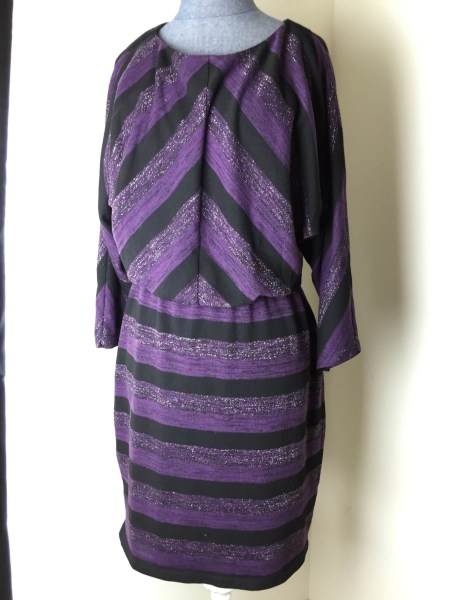 LONDON TIMES Knit Blouson Dress in Chevron. This is so very much my style and I was really pleased when I pulled it out of the box! Super cute and fun!!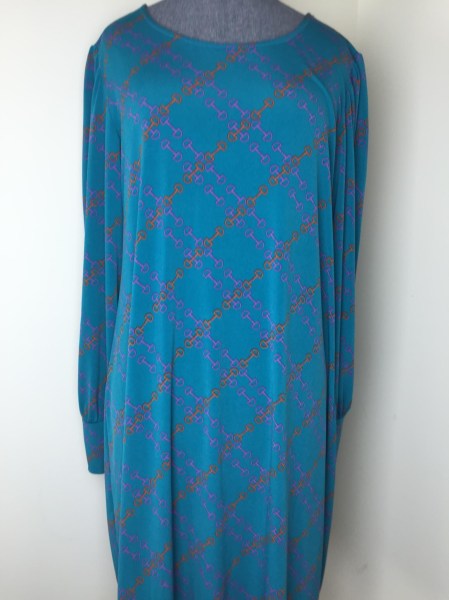 LEOTA Kate Dress In Fox Trot. This was a great work dress and it looked so good on. And wrinkle free. If you subscribe to Gwynnie Bee they have a lot of dresses for sure. Though I didn't have any this round, I try to mix in tops and cardis to wear with my own clothes and switch things around.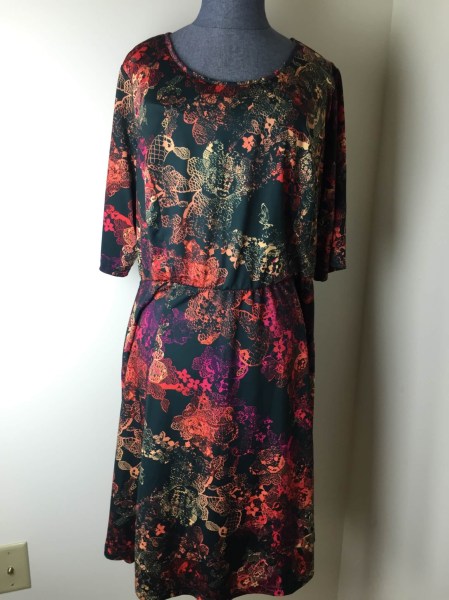 TRISTE Carina Nebula Fit & Flare Dress. I adored the pattern on this dress. It's super pretty and because of the full half sleeves I didn't need anything to stay warm and I could wear with a full bracelet stack! I thought this was a great fashion statement without being too loud.
All the garments are inspected and I've never really had an issue with anything I've received in terms of condition. It's also worth a mention that the clothes are higher end clothes, so they all have better construction and fabric than what you might normally purchase for yourself.
A couple things to remember (besides free laundry!): you can mark your shipment as outgoing so your items ship out faster, you can purchase items that you love at huge discounts, and remember to use the amazing community at Gwynnie Bee to help you select the best items for your body and the right size for that garment.
Currently when you sign up for Gwynnie Bee you can get your first month for FREE, (no coupon code needed, just use the link) which is an awesome way to just try it out and see if you love it. The plans are as follows:
1 – $35 per month
2 – $59 per month
3 – $79 per month
5 – $99 per month
7 – $129 per month
10 – $159 per month
It seems to me that everyone uses this subscription in all sorts of ways – to find new clothes to buy, to wear once and return (that's me), or to keep longer. Everyone is different and it's pretty much up to you!
Visit Gwynnie Bee to find out more or to subscribe! Check out all my Gwynnie Bee Reviews or see more women's clothing and fashion subscriptions in the directory and more subscription boxes for plus size women.