The smell of this box is just absolutely incredible when you open it. April was my fave so far because it was lemon! Sudsy Box provides three beautiful bars of all natural shea butter and olive oil soaps plus a fun gift, every other month. The packaging has changed just a teeny bit but the soaps as always are artisan and hand crafted.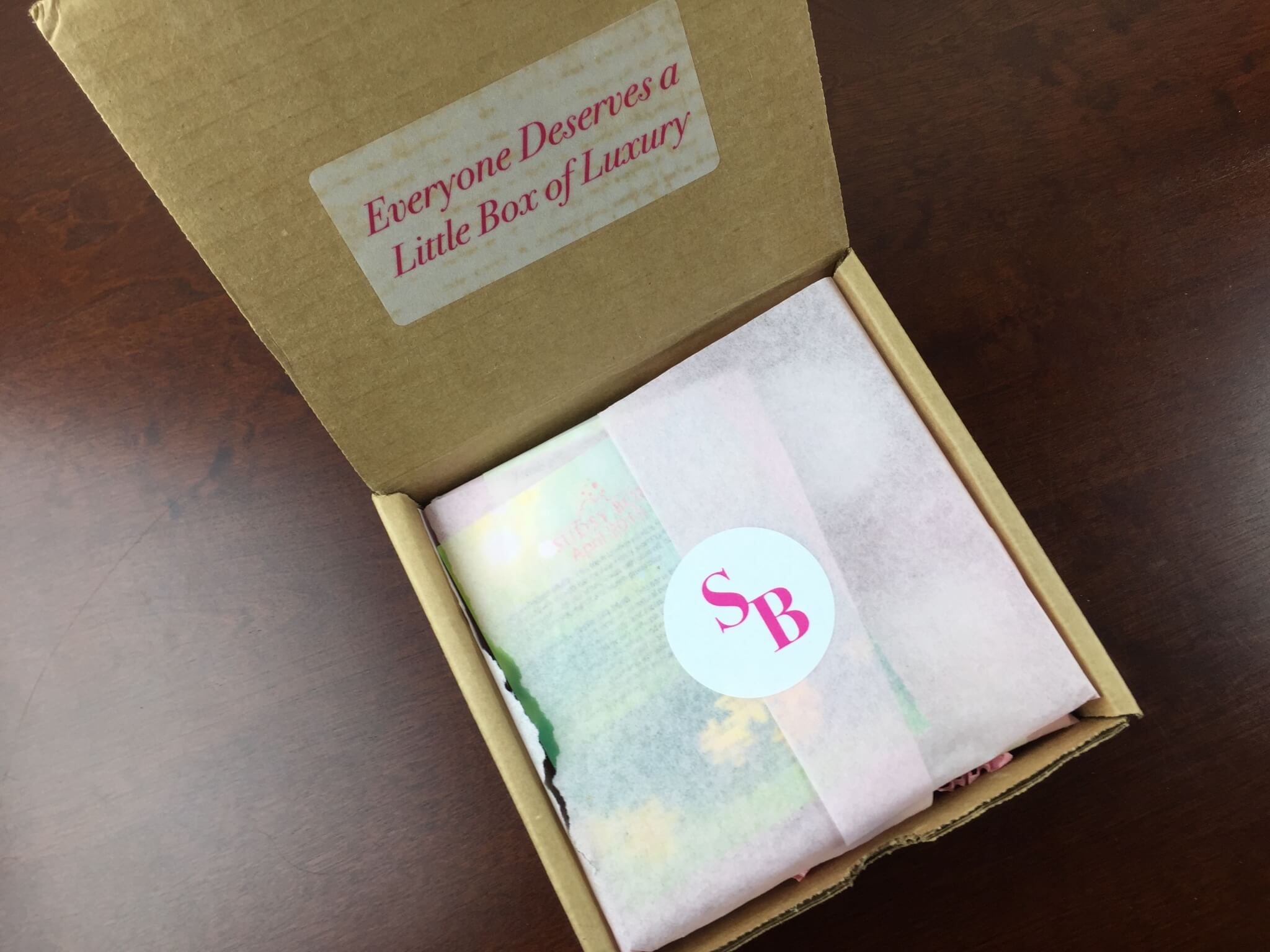 Everyone does deserve a little box of luxury!

Your information card provides the complete details for each item.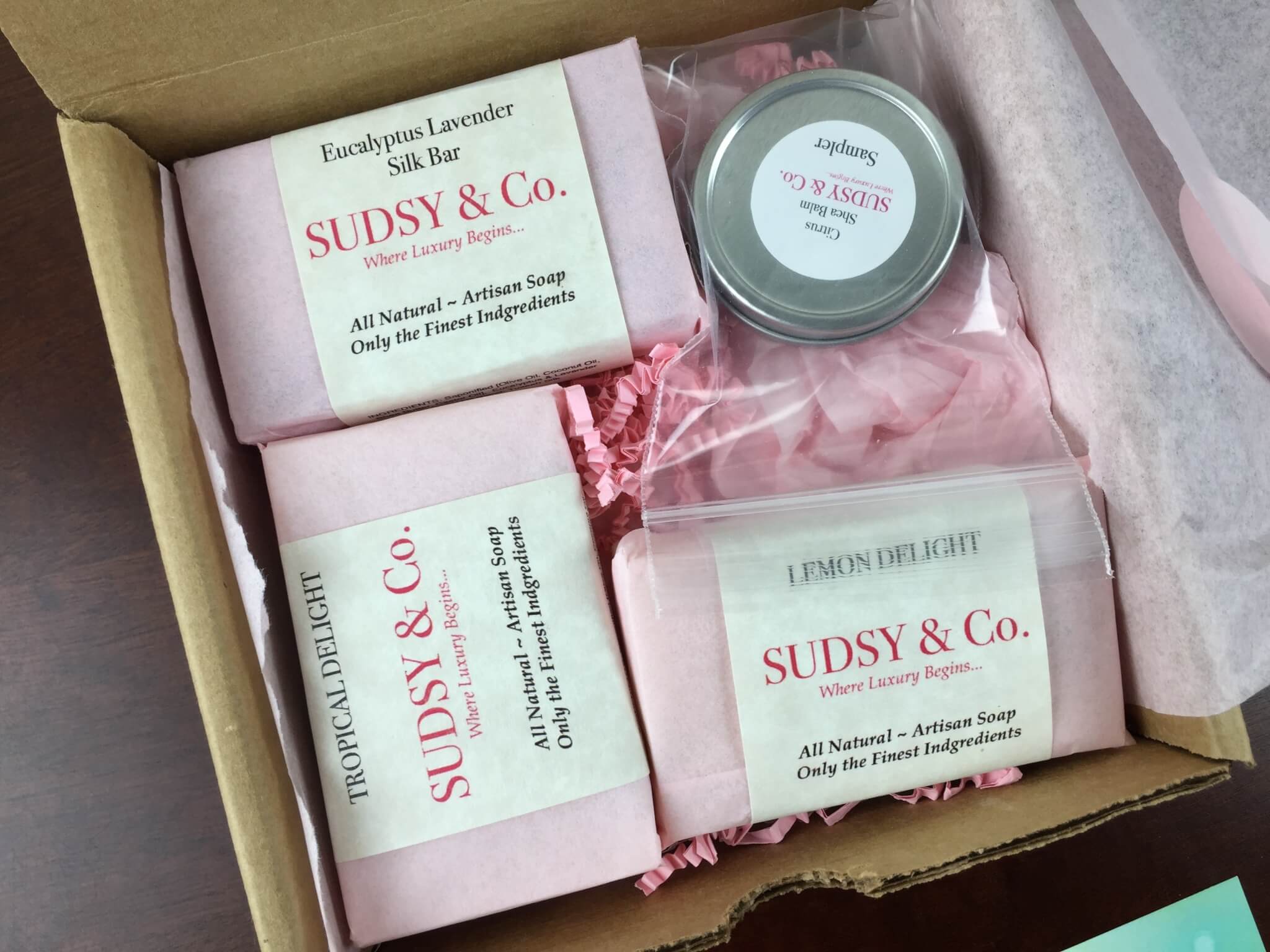 Your box will come with 3 hand wrapped soaps and a bonus!
This month's bonus is Citrus Shea Balm ($3). This melts right into your skin and is scented with orange and lemongrass essential oils in a shea butter, almond oil, and beeswax base. It's just perfect.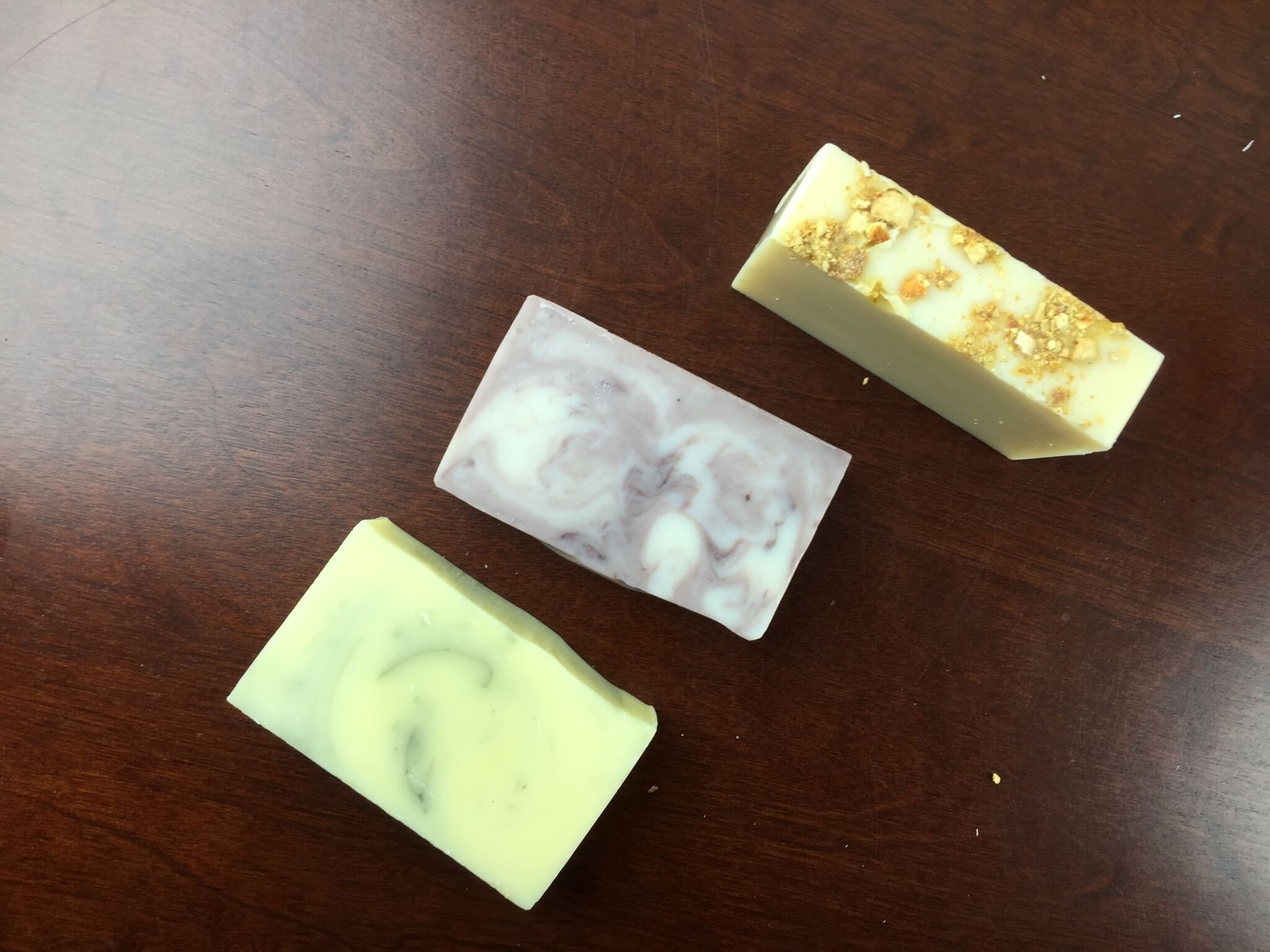 SO so pretty to open. Every bar is unique, because they're all artisan crafted soaps! All these bars include coconut oil in addition to the expected olive oil and shea butter.
Tropical Delight ($6) This bar is bright and citrusy because its infused with Grapefruit essential oil and topped with crushed orange peels. Yum Yum. So springy!
Eucalyptus Lavender Silk ($6) This one includes silk and purple brazilian clay. Sudsy box talked up the silk in this bar so much I had to try it immediately, and it is super creamy and moisturizing! The clay helps cleanse and detox and the smell is great too!
Lemon Delight ($6) Yelloooo! Lemongrass essential oil plus a swirl of french green clay. The clay gives it a nice earthy and balancing undertone.
Did you know that whenever I have a question about soap I ask Heidi, the owner of Sudsy Box? She's such an expert and her bars are some of the best I've ever used. They're always fresh and perfectly made, even when there are inclusions in the bar or "toppings"!
Visit Sudsy Box to subscribe or find out more about this box. Check out all my Sudsy Box Reviews or see all the skincare, soap, and shaving subscriptions in my directory!
The Subscription
:
Sudsy Box
The Description
: Get all natural, luxurious, hand crafted soaps delivered every other month. Soaps are made with Olive Oil, Shea Butter, Coconut Oil, Cocoa Butter and Essential Oils. Box includes surprise gift that may be lip balm, lotion bars, body butter, sea salt scrubs!
The Price
: $20 every other month.