I was so happy to see the iBbeautiful box for April – I think it's one of my favorite boxes yet from them! Loving the updated box and information cards. iBbeautiful is a subscription box for teen and tween girls with inspiring accessory and beauty products, plus a positive message! iBbeautiful wants to help girls be confident, smart, brave, unique, and kind.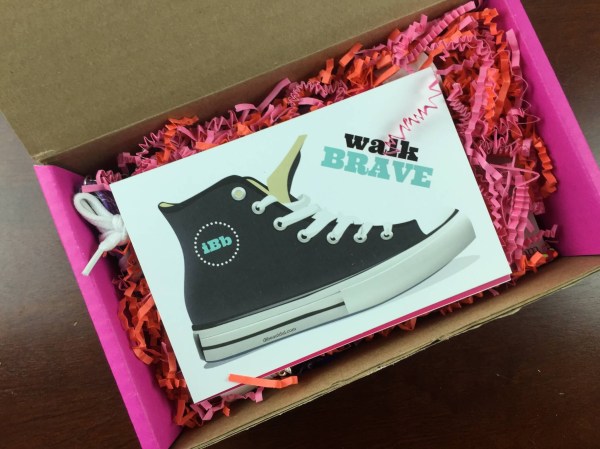 The theme for April is Walk Brave. All themes are now emailed in advance to subscribers (aka parents!) so you can be prepared to discuss the theme with your tween or teen. It helps you as a parent think about what you want to discuss when you open the box.
 Every box includes a "theme" card as well as an information card on the products inside. The theme card had a sweet story about different versions of bravery and listening to your inner voice.  I love the new product card too – really high quality!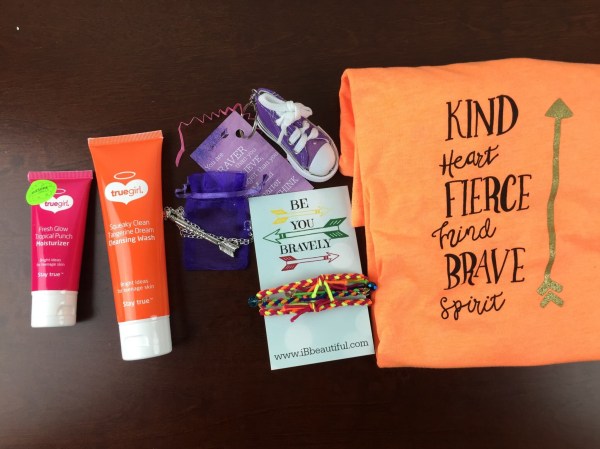 Everything in the April iBbeautiful, which looked absolutely fantastic! Note that this was the basic box and that iBbeautiful included a t-shirt as an example. It isn't included in the basic box, only the t-shirt box (which either had a bracelet or an eye brightener cream instead of the moisturizer). It's just for you to see the kinds of shirts that are included.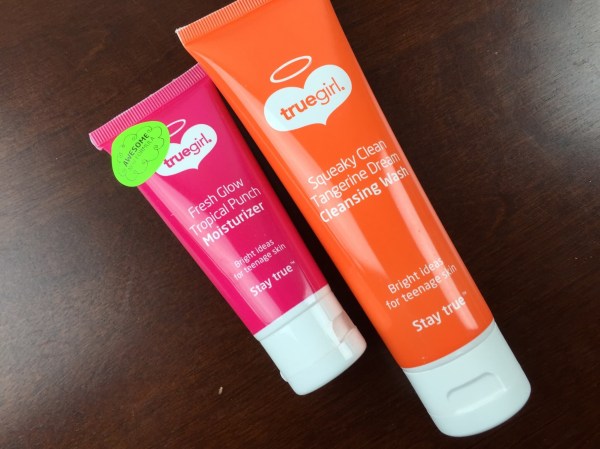 True Girl Fresh Glow Tropical Punch Moisturizer ($16)
True Girl Squeaky Clean Tangerine Dream Cleansing Wash ($13)
Of course it's wonderful to have a great face wash for teens and this brand is formulated to keep things gentle and keep teenage skin clean. Love the included moisturizer, not all girls know that moisturizer can help prevent breakouts. No parabens, sulfates, or any other nasties!
Be Fierce Hair Bands ($9) I didn't realize these were hairbands, I thought they were adorable bracelets, but you can use them for either. My daughter gleefully told me she slept with them on. She LOVES them.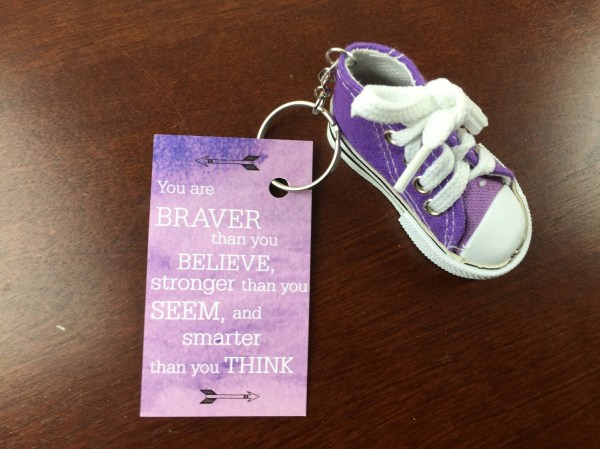 High Top Sneaker Key Chain ($5) This looks just like a little Converse All Stars Chuck Taylor shoe (my *fave* in high school, besides my patent leather combat boots!). I love it! So adorable. You can use it as a keychain or hang it off your backpack!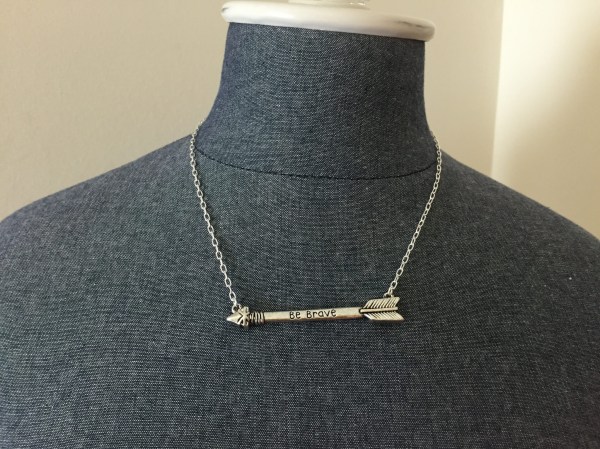 Be Brave Necklace ($15) This is just such an awesome item. I cannot imagine not loving this. It's just perfect. I love the design and the inscription. Like *LOVE*.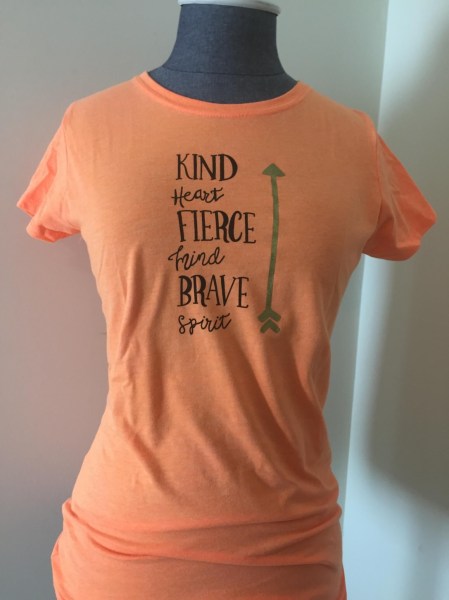 The t-shirt didn't come with this box, it's just an example of the shirts they send out. It says Kind Heart Fierce Mind Brave Spirit. So in right now and it's sort of like a space dye neon orange. I pretty much want to steal it.
The April iBbeautiful box wowed me. I absolutely loved the refresh on the box itself and the info cards and all the items were super high quality.  For $18 this one is a great deal, too with $58 of items!
Visit iBbeautiful to subscribe to this box or find out more. You can also check out all my iBbeautiful Reviews or take a look at other Subscription Boxes Great for Teens & Tweens.
The Subscription
:
iBbeautiful
The Description
: Choose a box with or without the graphic tee and specify teen or tween age range. Products range from lip gloss, nail art, hair products, accessories such as rings, bracelets, and necklaces. iBbeautiful's slogan is "b unique, b happy, b you," which is adorable and perfect for a teen or tween girl.
The Price
: $18 for the basic box or $28 for the graphic tee box per month