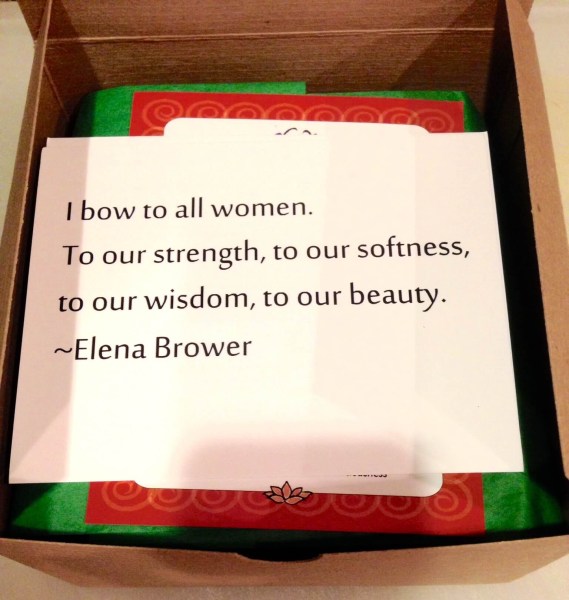 BuddhiBox is a monthly box meant to enhance yoga practice and encourage healthy living. BuddhiBox is $30.95/month for a curated mix of 4-6 samples and full size products. They also offer a sample size box for $11.95/month. BuddhiBox ships via USPS on the 10th of each month. This is a great box for anyone that is new to yoga or even those who are dedicated yogis. You can save $3 on your first BuddhiBox with coupon code buddhimommy!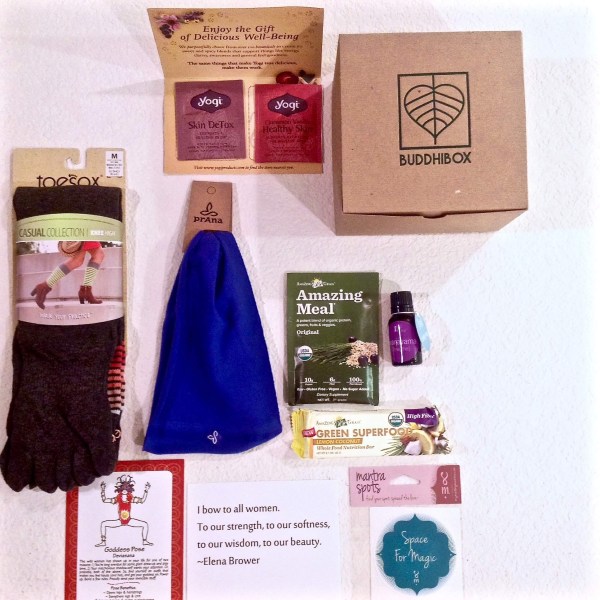 April 2015 BuddhiBox includes: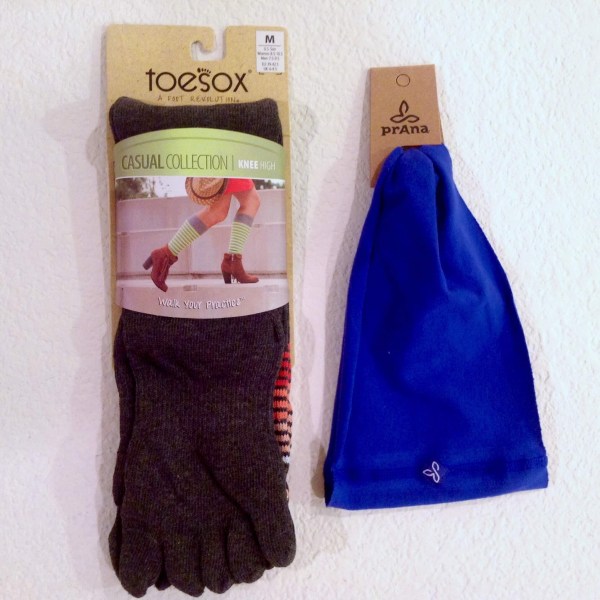 Toesox Casual Knee High Socks ($16): I think these look so fun and playful to wear. They actually help align toes and feet naturally. Toesox strengthen foot muscles and increase blood circulation in your feet. I would have never thought such a cute pair of socks could be so beneficial to my feet! Love 'em!
PrAna Organic Headband ($10): Such a cute headband that is made of 92% organic cotton. It helps keeps sweat and hair out of your face while doing yoga. I see a lot of girls at my gym wearing headbands like these and they look so cute. I'm really looking forward to wearing this – the color is so vibrant!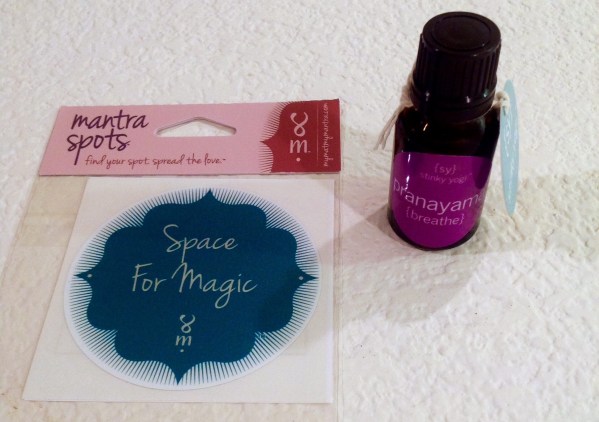 Stinky Yogi Pranayama Essential Oil ($12): This oil is meant to provide an invigorating and uplifting aura. The blend of pure, therapeutic essential oils help with deep breathing. I went to their website and they say you could use this oil in a humidifier, shower, inhale directly from the bottle, apply to your temples to relieve a headache and massage on sore muscles. I'm so excited about trying this oil! It smells amazing, by the way.
My Mat My Mantra Inspirational Mat Sticker ($6): The original yoga mat sticker was created to help you remain present as you practice. I love the positive inscription and think it would look adorable on my mat. Their website is worth checking out. I already found several more stickers I have to have!
Amazing Grass Lemon Coconut Bar & Amazing Meal Original ($6): The bar is made of detoxifying and alkalizing ingredients. The taste is not too bad – I ate a few bites of it and thought it was a good snack to carry in my gym bag. The Amazing Meal is made of a Green Superfood blend along with 11+ grams of protein. I'm going to have to try this for sure – I'm taking a protein supplement everyday after my workout. I will add it to milk and a banana to make a smoothie.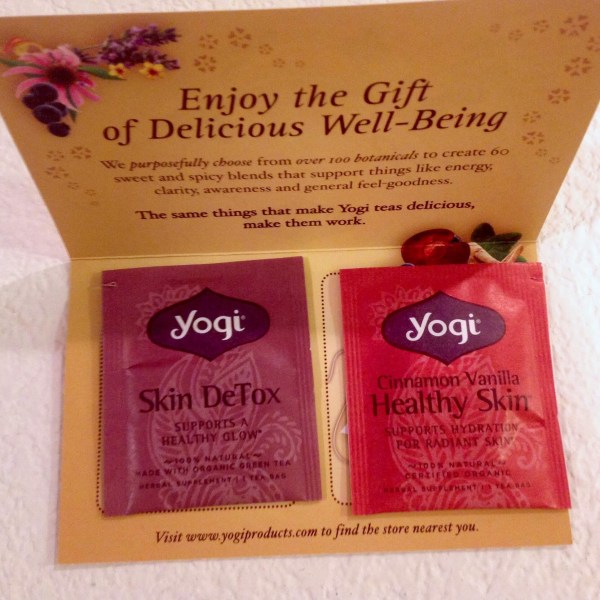 Bonus: Yogi Tea Sample & Coupon ($3): I love Yogi Tea! The samples I received were "Skin Detox" and "Healthy Skin." I'm all about having healthy skin so, I'm thrilled to try these teas out!
Overall, I came up with a total of $53 (including the bonus item) for the April 2015 BuddhiBox. I'm very happy with the products and love their curation. They seem to offer a well-rounded mix of products that every yogi can seem to enjoy.
Visit BuddhiBox to subscribe or find out more! You can also see more health & fitness subscriptions in the directory!
The Subscription
:
BuddhiBox
The Description
: A box to enhance your yoga practices and lifestyle. Items will include healthy food, supplements, beauty products and yoga accessories. Boxes will consist of a mix of 4-6 samples and full-size products.
The Price
: $30.95 per month
The Coupon
: Save $3 with coupon code
buddhimommy
!