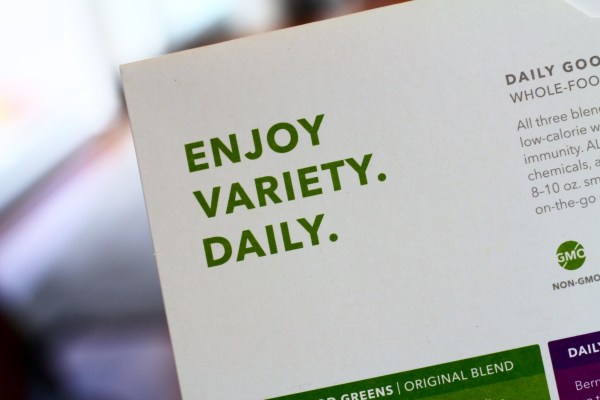 ALOHA is a nutritional enhancement company offering subscriptions on their unique supplements that help you maintain a healthy lifestyle!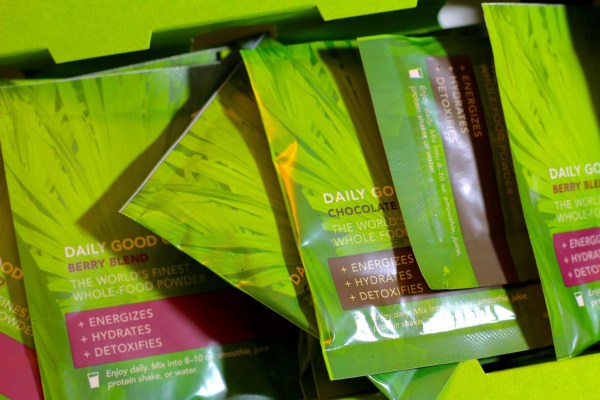 I have been using their products for a couple months now and really enjoy them and particularly love how you can get whole-food goodness into your daily foods without a juicer. You can read my full review of ALOHA Good Greens and the Superfood Chocolate to find out the complete details on these products! For today I'm concentrating on the Daily Good Greens and how to incorporate them into your daily routine.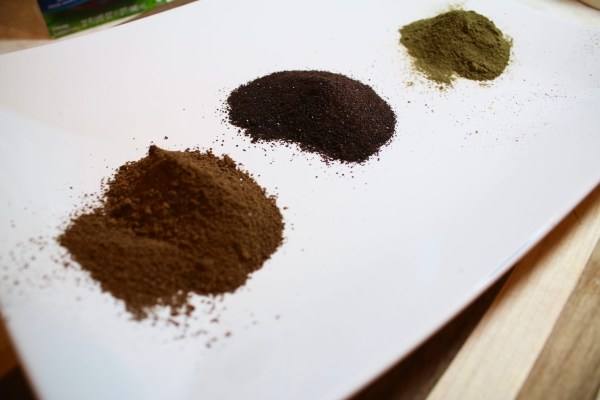 ALOHA Good Greens come in three flavors: chocolate, berry, and original greens.
For this giveaway post I made a super-yum and super-quick and super-super-easy recipe but I wanted to give you ideas of..
Ways to use ALOHA Good Greens:
Seriously, you don't need to make a raw food vegan recipe to use this stuff or make anything complicated. Mix it in:
yogurt
salsa
pasta sauce
dips and spreads – including hummus & guacamole
casseroles (the green kind, just stir it in!)
puddings
nut butters & seed butters (like peanut butter & sunflower butter)
milk
oatmeal
a smoothie
deviled egg filling
tuna salad
cottage cheese
vegetable casseroles
pizza
cakes, cookies, and brownies
box dinners like mac & cheese or hamburger helper
pasta, potatoes, or rice sides
My aunt helped with this list – she has two (grown!) daughters that barely eat vegetables and she is always sneaking in extras to their food! You can really get away with adding your ALOHA Good Greens to all sorts of items without being a raw foodist. Just last night we baked wonton wrappers with the green Good Greens mixed with cream cheese inside – it was so delicious and took only minutes!
ALOHA Daily Good Greens Chocolate Drizzle Recipe
You are going to love this recipe! It's so easy. And so delicious!
1. Nuke 1/4 cup of coconut butter (not oil, butter, like Artisana Coconut Butter) for 20 seconds. Stir it up to melt completely.
2. Dump a packet of Good Greens Chocolate (you can try berry too, or if you're brave, the green kind! It would be good on something!) into the coconut butter and stir it in.
3. Drizzle it on whatever you can think of!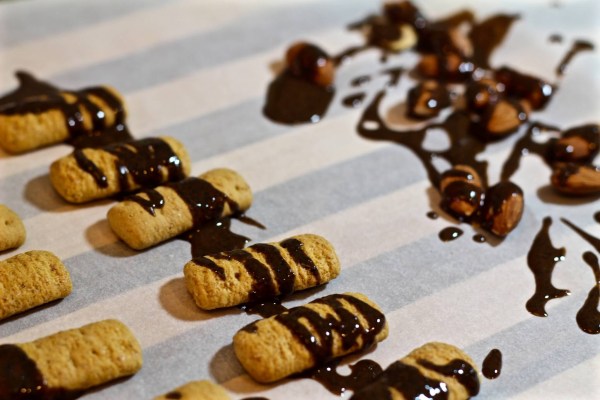 We put our drizzle on Honey Grahams and almonds.
Really it took just minutes and the almonds were out of this world (think of your favorite candy bar with coconut, chocolate, and almonds – that's exactly what it tasted like!). Plus the drizzle we made had 2 servings of fruits and vegetables!
ALOHA currently manufactures:
ALOHA products are vegan and free of gluten, wheat soy, dairy, soy, nuts and peanuts, GMOs and the Top 8 Allergens. ALOHA doesn't include dyes, sweeteners, natural and artificial flavors, artificial colors, maltodextrin or fillers of any kind. You can get a free trial of their products too ($4.79 shipping)! The Good Greens trial includes 2 packets of the Original ALOHA Good Greens, 2 Berry Blend, and 2 of the Chocolate blend. Your free trial will automatically enroll you in a subscription, which you can cancel online.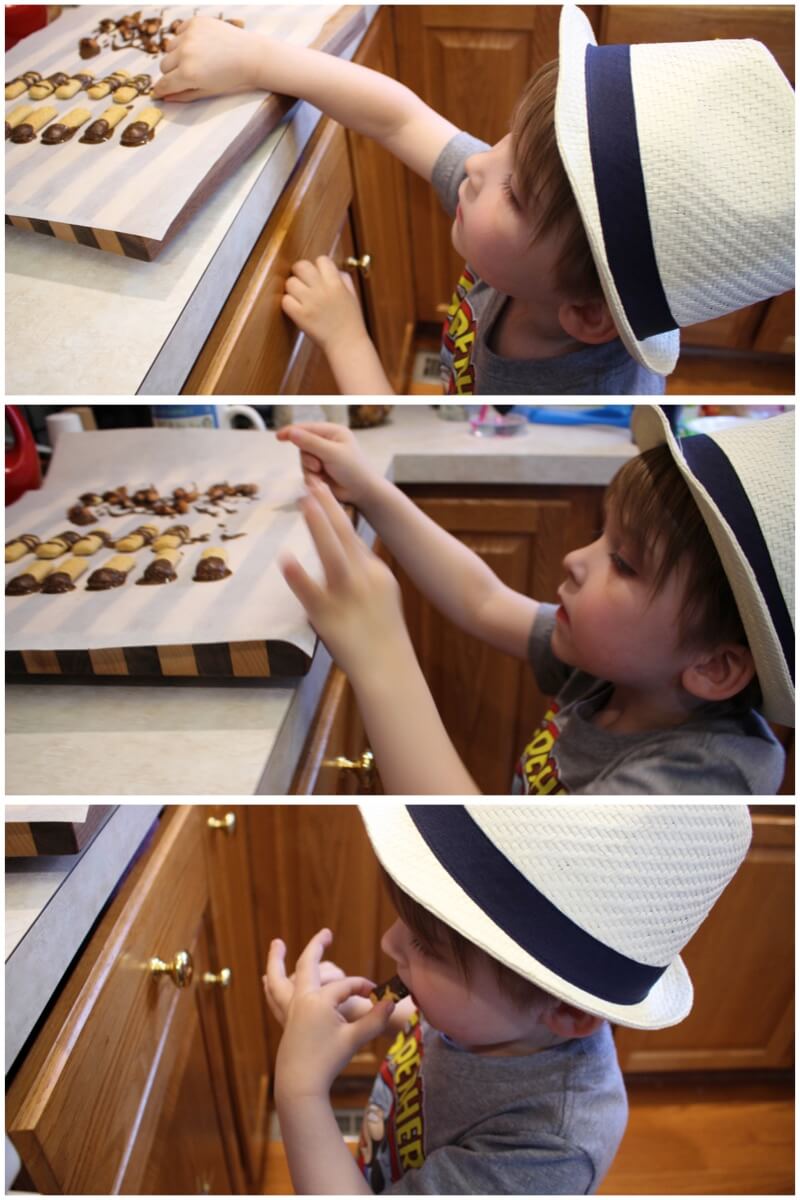 These were so tasty and the kids just adored them. They were gone in a flash! They didn't know they were eating veggies, but they were!
If you've already tried it out I would love to know how you've incorporated Good Greens into your lifestyle. What's your favorite way to use it?
Visit ALOHA to find out more or to get a free trial of Daily Good Greens.  You can also check out all our Aloha Reviews!
The Subscription
: 
ALOHA
The Description
: Offers a range of super-food based supplements: daily nutrient pack, superfood powder and superfood chocolate bar. No specific diet to follow, can be used to enhance a whole-food based diet that focuses on avoiding artificial sweeteners.
The Price
: varies with selections
The Coupon
: Free trial available –
sign up for it here
. Or get the
free trial of superfood chocolate
.
Please remember although we cannot ask you to like our Facebook page, it helps make amazing giveaways like this one possible when you do!
ALOHA sent one of my readers an amazing prize – a $450 credit that you can use on any of their products!!