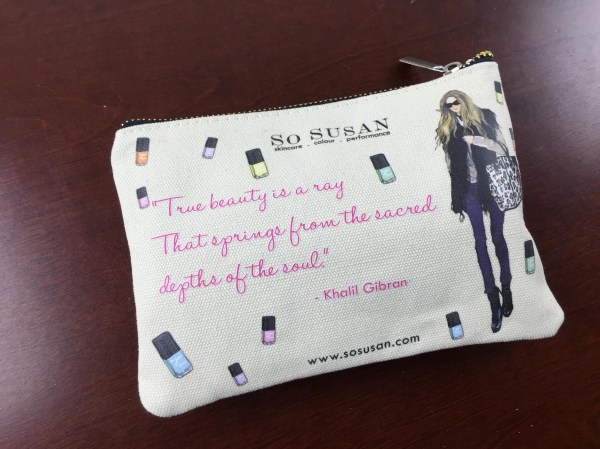 So Susan Lip Love is a brand new monthly lip product and makeup beauty subscription. I was so excited when I stumbled across this one the other day – I love this brand. Hello So Susan Lip Love!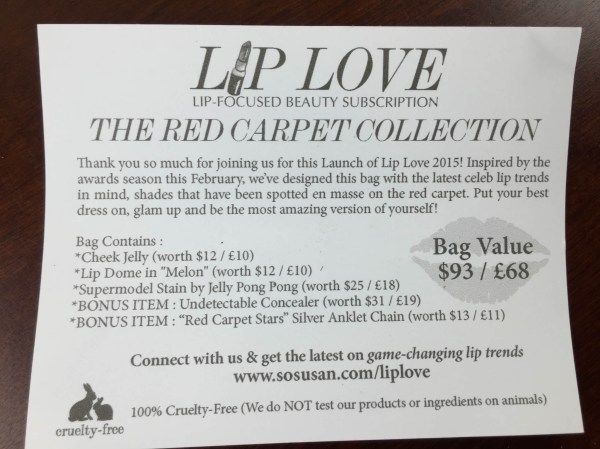 The February Lip Love bag is all about awards season and celeb lip trends!
3 products are the main items and then there are 2 bonus items.
Lip Dome in "Melon" ($12 / £10) Love this gorgeous color!
Cheek Jelly ($12 / £10) And this one too!
Honest, I'm impressed with just these two items. They come regular size and in the box.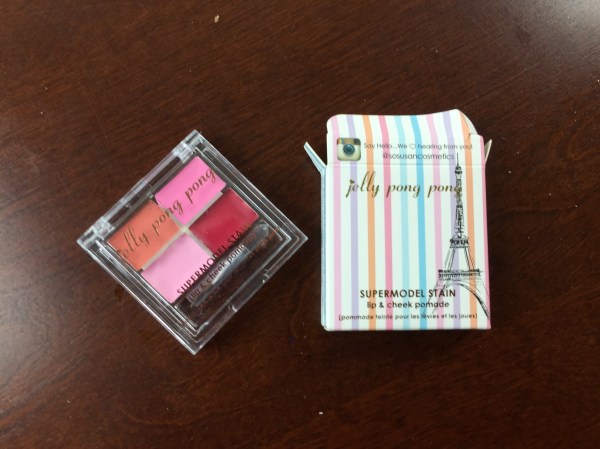 Supermodel Stain by Jelly Pong Pong ($25 / £18) See the swatch of this in my Lip Monthly review. The creator of So Susan also created jelly pong pong, sold the brand, but I believe that she either repurchased it or has a great relationship with them.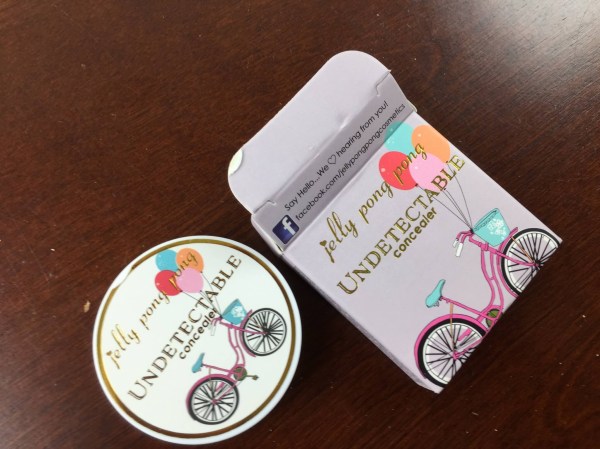 Undetectable Concealer ($30.95 / £19) I love the cute packaging on this one.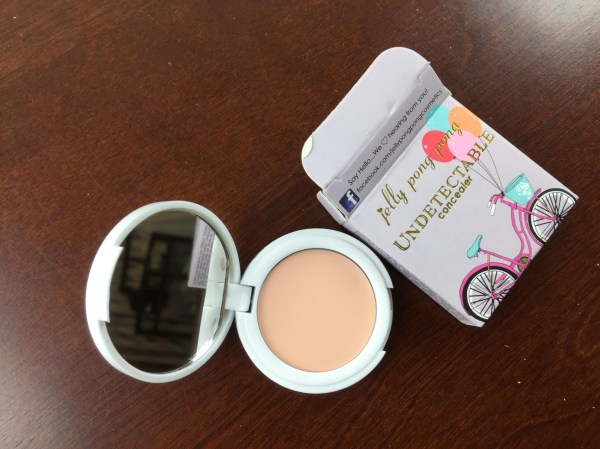 This is a significant amount of concealer too. This one blends extraordinarily well and it suits the on the go packaging very well, because you could definitely use it for an undetectable touch up during the day.
Bonus item – Sparkly Stars Anklet! This one is not quite my style – I put it in the birthday party basket – but it's still a fun item.
You can see the preview for the March bag here! The theme is "I love to travel." The bonus items are technically while supplies last, so I am not sure how that will shake out, but it's clear that this bag is an unbelievable value – $93 US or £68. Perhaps someone from the UK will chime in on how this brand is sold, but I'm super happy with the value of the adorable So Susan Lip Love bag.
Visit So Susan to subscribe or find out more. Use code Z4pzJ1ax to save 20% on your first bag! Check out all our So Susan Lip Love Reviews or see more beauty and makeup subscriptions in the subscription box directory.
The Subscription
:
So Susan Lip Love
The Description
: Every month get 4 So Susan cosmetics products: 3 lip items and 1 bonus item for another part of your face. Bags are available to view before shipment and you can skip the month or send to a friend.
The Price
: $15.95
The Coupon
: Use code
Z4pzJ1ax
to save 20% on your first bag!