I am super pumped about Pretty Fit! Pretty Fit is a monthly health and fitness subscription for women. Each month you'll get a box of nutritional supplements, healthy snacks, workout gear and more, chosen by top fitness professionals. Although there are newer packs available to start your subscription with (and pssst, save $15 with code MOMMY15), I was really excited about this pack, which features the Protein Pow Cookbook!
So many proteins! I'm a total failure at keeping carbs out of my diet, but every little bit helps, especially when you can replace carbs with protein.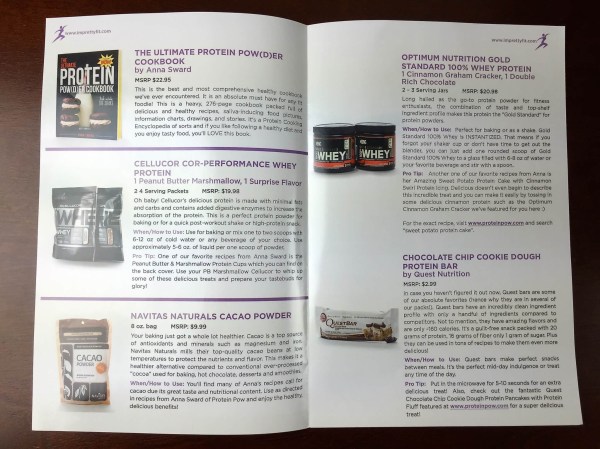 Not all the packs are 100% protein focused, I chose this one because I was interested in it. I love the long descriptions on the Pretty Fit information card, especially when some of the products might be unfamiliar.
In addition to the cookbook there's an extra recipe on the back, plus info on saving $10 on your next pack! With every purchase, Pretty Fit makes a donation to Vitamin Angels that supplies essential vitamins & minerals to at-risk populations.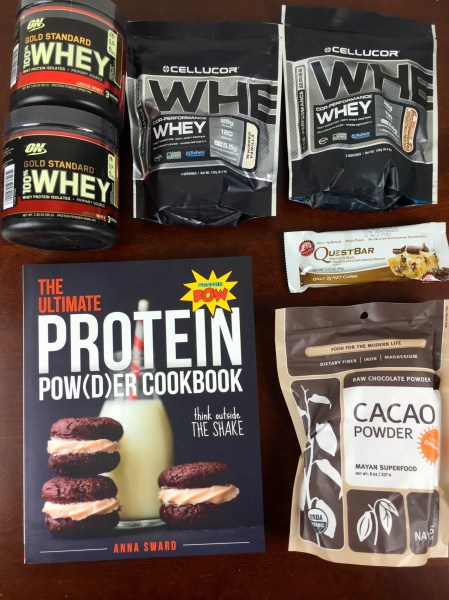 Pretty Fit Protein Cookbook Pack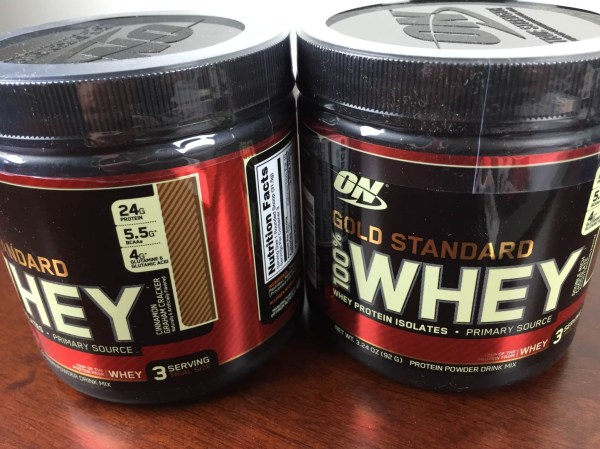 Optimum Nutrition Gold Standard 100% Whey Protein Isolate – Cinnamon Graham Cracker & Double Rich Chocolate ($4.70) I was surprised by how much I liked the graham cracker flavor. I'm not sure what I'm making with it yet!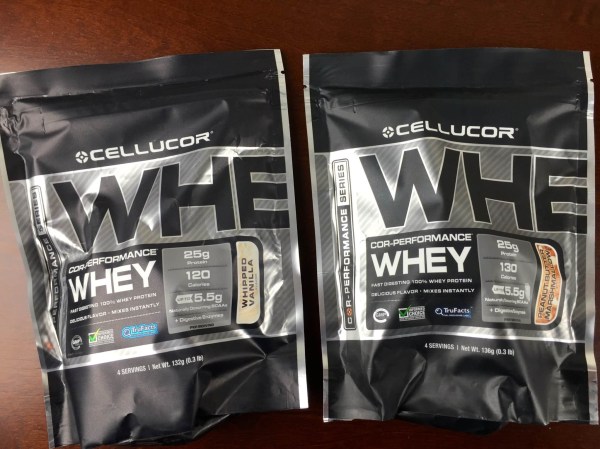 Cellucor Cor-Performance Whey – Whipped Vanilla and Peanut Butter Marshmallow ($11.65) I could definitely taste more of the whey in whipped vanilla, but it kind of went with the flavor. The PB Marshmallow is so good and doesn't have that burnt taste that you sometimes get with peanut butter flavors.
Note: I calculated the value of the protein powders off of huge bulk sizes. I think the actual value of the proteins is higher than my calculations but lower than the MSRP for trial sizes, so somewhere between $16.35 and $40.96. Huge range, so I'll split the difference in my final calculation.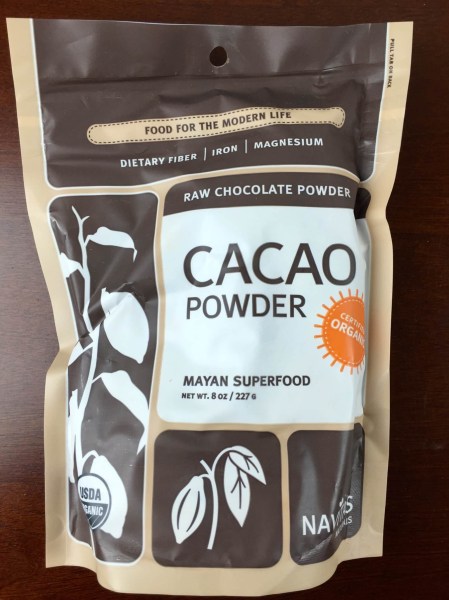 Navitas Naturals Cacao Powder ($7.50) I love using chocolate as a superfood! This is also a very good brand and I love everything they make.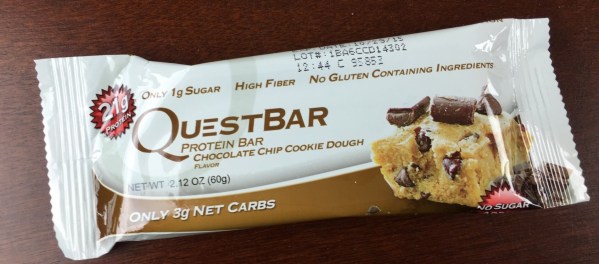 Quest Bar – Chocolate Chip Cookie Dough ($2.25) In there for good measure. Sometimes you don't have time to bake with protein powder.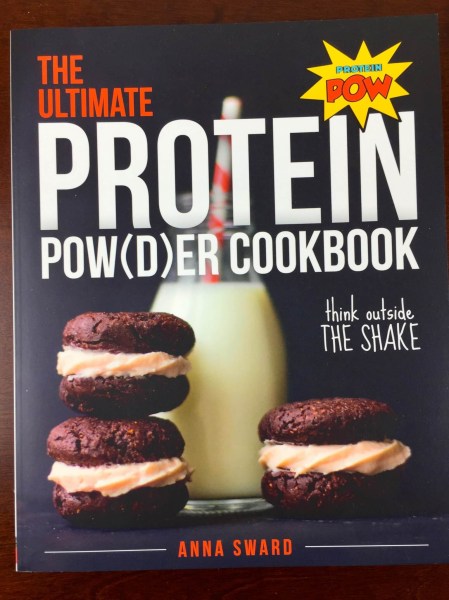 The Ultimate Protein Powder Cookbook: Think Outside the Shake ($18.24) I was surprised to find SO many great details stuffed into this cookbook – protein swaps charts, how to select your powders, and scads of recipes, including way more savory ones than I thought possible.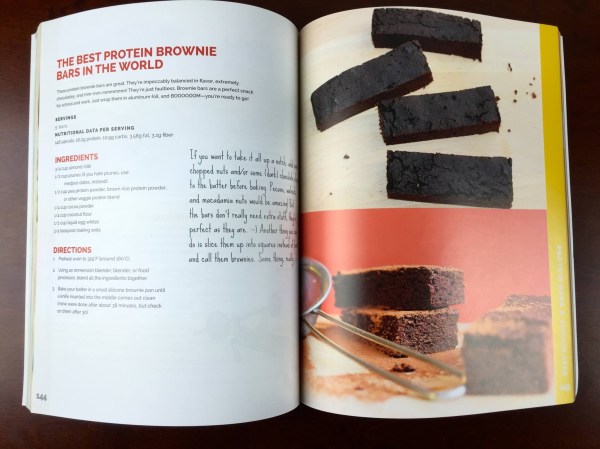 I happened to flip to The Best Protein Brownie Bars in the World. Making them!
 I mean really, who knew? I didn't know I could make all of these things with protein powder! All the proteins included in the pack are all sweet ones, so I need different ones to experiment with the recipes, but it's not really a huge deal, though I would have liked to have a plain pea protein powder to use with some of the recipes. Use up the ones you get in the pack and experiment with more!
I think this was a really good pack. The total value of it was around $57, but I don't know how I would be able to try 4 different flavors of protein powder without buying the tubs. I'm not a protein powder geek (well I am, but I don't want to spend all day hunting for one) and don't have a convenient hookup for scoring trial sizes. I'm really excited to try all the proteins and especially to try my hand at some advanced protein cooking.

Pretty Fit currently has 3 other packs to start a subscription with available, including the Resolution and Resolution II Packs! Oh right, and you can skip the pack if you're not interested in it. I think that's a great feature, because everyone has a different fitness focus.
Visit Pretty Fit to subscribe or find out more. Use coupon code MOMMY15 for $15 off your first box!  You can also see more fitness and health subscriptions in the directory!
The Subscription
:
Pretty Fit
The Description
: Get a box of the best nutritional supplements, healthy snacks, workout gear and more, chosen by top fitness professionals. (Hint – the Pretty means its for the ladieeeees!) Now available –
PrettyFit Greens
superfood complex!
The Price
: $45 per month
The Coupon
: Use coupon code
MOMMY15
for $15 off your first box!