PijonBox is a subscription box for college students.
This is a great lifestyle box (a few more snacks than most of them), but it's apparent that it's for students. Don't steal it 🙂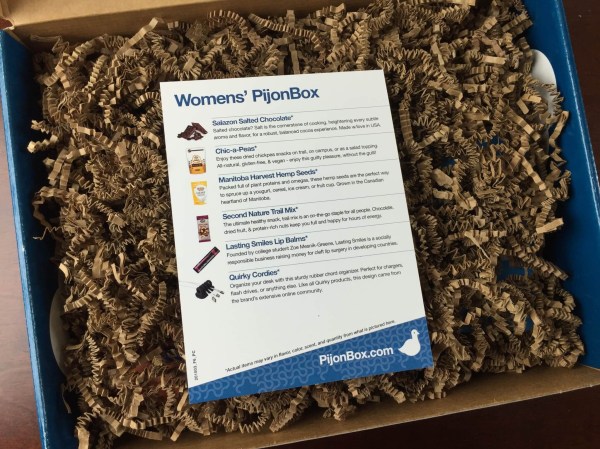 An information card greets you when you open the box. There are variations for men and women but right now this seems pretty gender neutral. PijonBox is also great for older teens – especially boys where there aren't a lot of boxes tailored for them – if you're looking for subscription boxes for teen boys, visit here!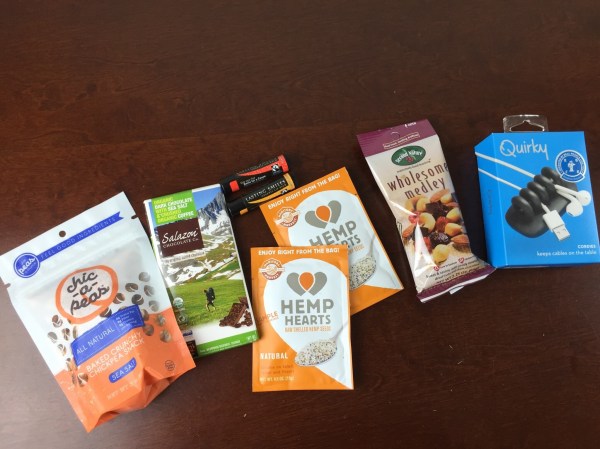 The March 2015 PijonBox for women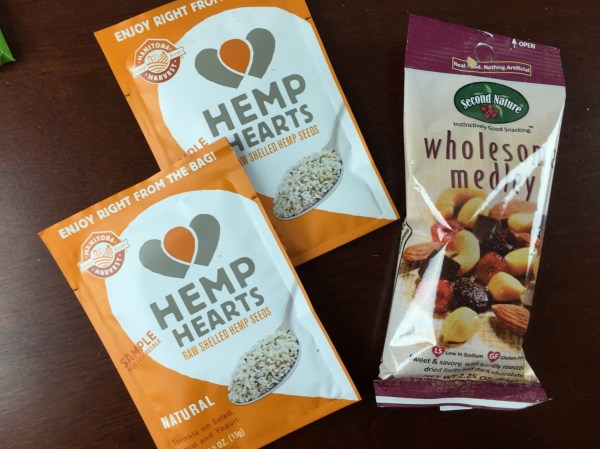 Manitoba Harvest Hemp Seeds ($1) Packed full of plant proteins and omegas, these hemp seeds are a perfect way to spruce up a yogurt, cereal, ice cream, or fruit cup.  Two sample packets.
Second Nature Wholesome Medley Trail Mix ($1.25) This is a good trail mix (very tasty, eating now!) but there's really not a whole lot of it.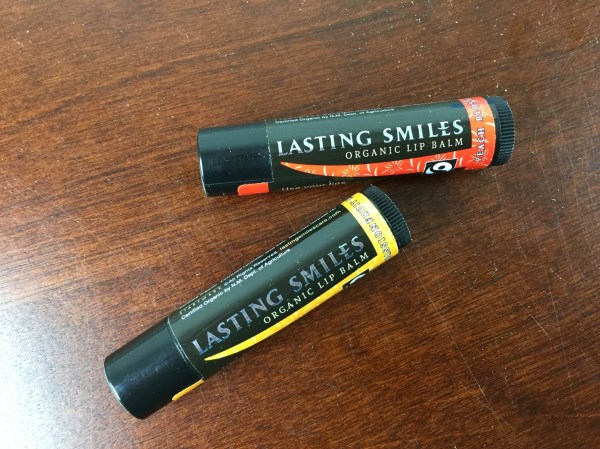 Lasting Smiles Lip Balms ($10) Founded by a college student Zoe Mesnik-Greene,Lasting Smiles raises money for cleft lip surgery in developing countries.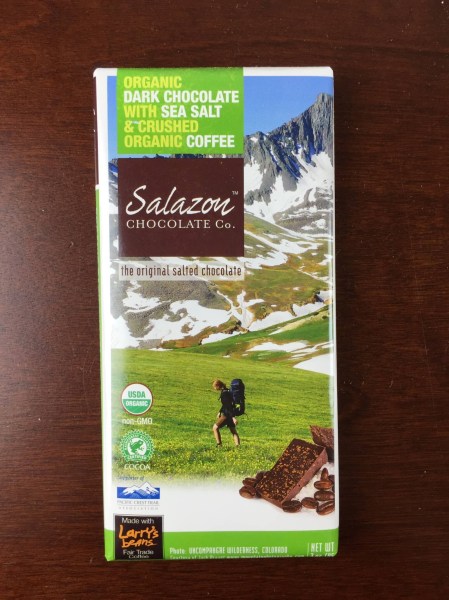 Salazon Salted Chocolate ($4) I love chocolate but this is packed with coffee, so it goes right into the husband pile. I was more than a little disappointed about that.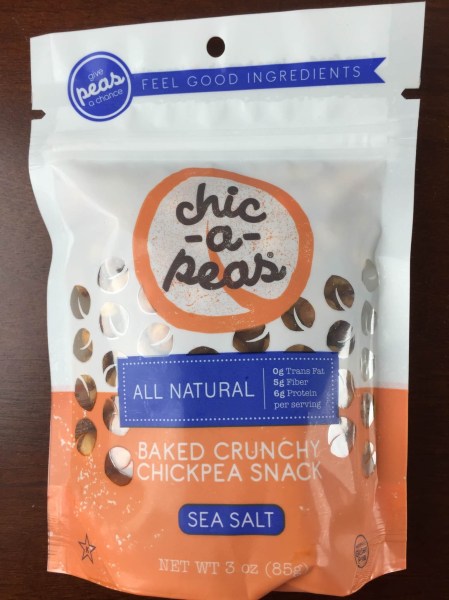 Chic-a-Peas  ($4) All natural, vegan, and gluten free, this is a good healthy snack for a student. I think the first week of college was the first time I ate hummus? Oh garbanzo how could I live without you?
Quirky Cordies ($4.99) This is SUPER heavy! It will definitely keep your cords in place because nothing is lifting this up!
At about $25, the value of the March PijonBox box was disappointing. I'm starting to get bummed how gender neutral this box is, too. My husband sure does love my hat from last month… When you use the promo code media-deal you will receive $10 off your order.
Visit PijonBox to subscribe or find out more about this subscription box for college students. You can also check out all our Pijon Box Reviews. Don't forget to take a look at other Subscription Boxes for College Students.
The Subscription
:
PijonBox
The Description
: College care subscription tailored to needs of recipient plus a delightful surprise every time. Crates are stuffed with fun and useful items, like food and snacks, cleaning supplies, grooming and personal hygiene, and more!
The Price
: $29 per month