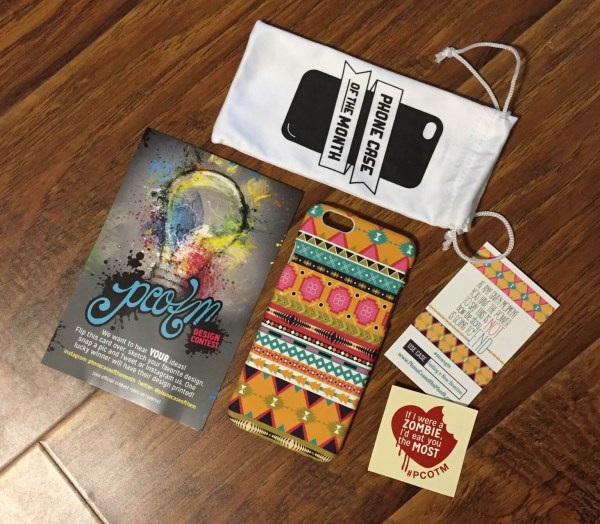 March Phone Case of the Month is here!  This month's case is "Finding a New Direction." So… I love love love this one! It's a very cool design and the colors are hot. It has a low profile as always and has that edge to edge printing you've come to expect. It's certainly nice to have a new case every month and at just $10! Yes please!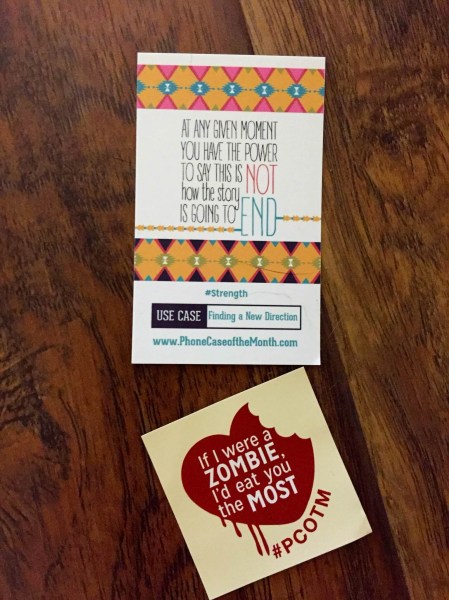 The sticker with this one was cute! And right now… There is a design your own phone case contest!!!  Cases always come with a tiny goody plus a microfiber bag.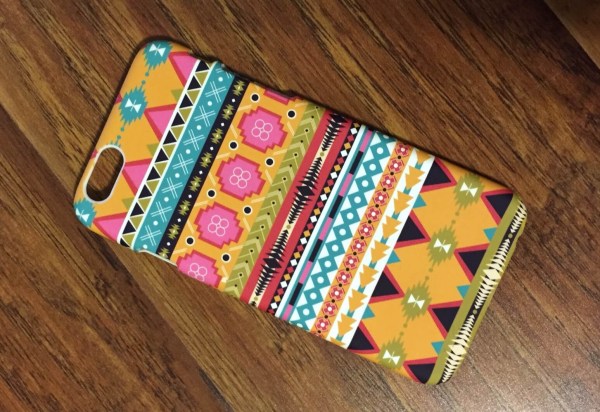 The case has a suede-like grip and is easy to hold. There are only 200 of each design printed by Phone Case of the Month. We love that you can download matching wallpaper from your subscriber area, too!
If you want to check out Phone Case of the Month and subscribe, you can save $5 on your first case by using this link.
The Subscription
:
Phone Case of the Month
The Description
: A limited edition phone case every month for only $10. Only 200 printed and all designs are exclusive to this subscription. Each package includes a one of a kind phone case as well as neat little surprises such as stickers, temporary tattoos, unicorns, and who knows what else! Now has Samsung Galaxy S3 & S4 in addition to iPhone cases.
The Price
: $10 per month

The Coupon
: Get your first case for just $5 – a $5 savings! No code necessary!
Just use this link
.