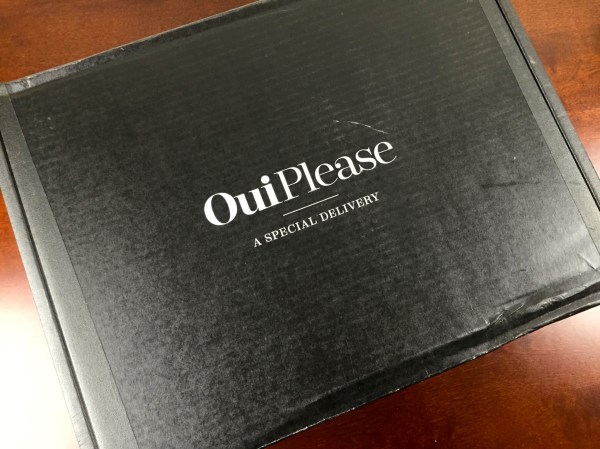 My first Oui Please est arrivé! Oui Please is a French luxury subscription – every parcel contains an assortment of full-size products from France.   I took a lot of photos – this is a very fun box to open!
A giant card on the top exclaims RÊVE! (dream).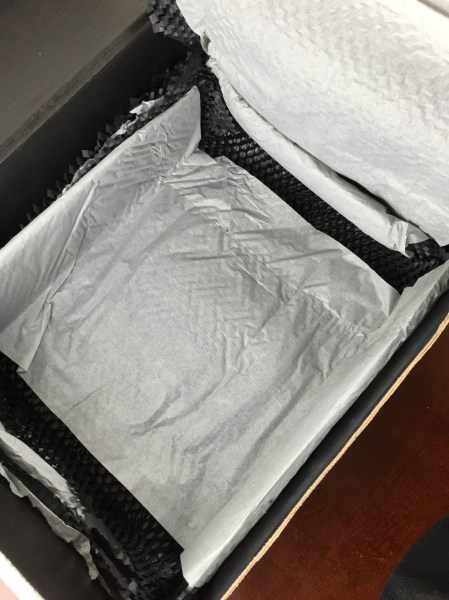 The inside box is very well protected by a significant amount of packaging. The outer box was sealed with black cloth tape. Very chic.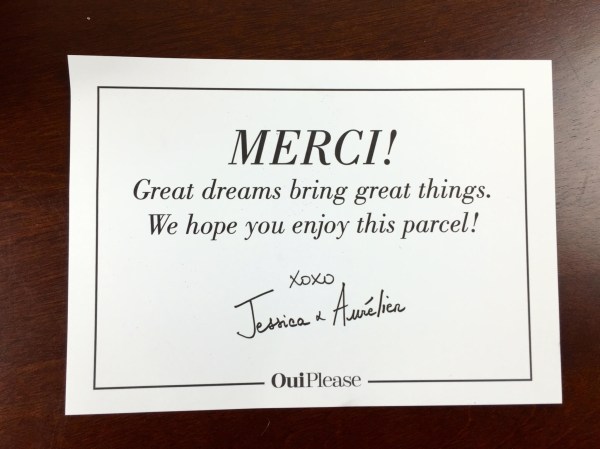 A nice card greeted me before I got to the inner box.
The Oui Please box is gorgeous. I'm going to be using them to store some of my finer things. I love when I can reuse the packaging of my luxury subscriptions instead of buying storage supplies.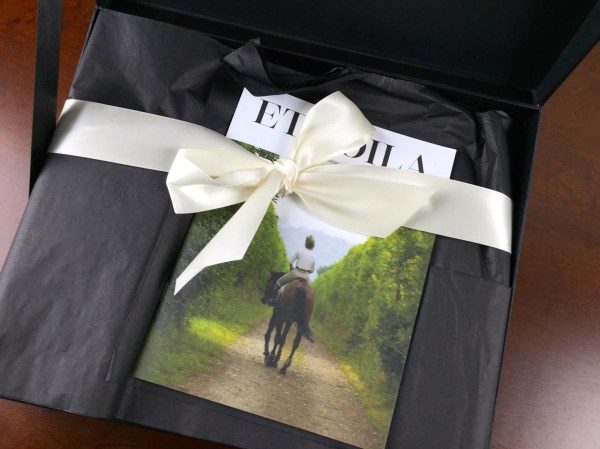 The contents are wrapped with a ribbon. Et Voila, Oui Please's mini-mag, is on top. We'll take a look at that below.
These are the contents as they appeared when I opened my box – no arranging!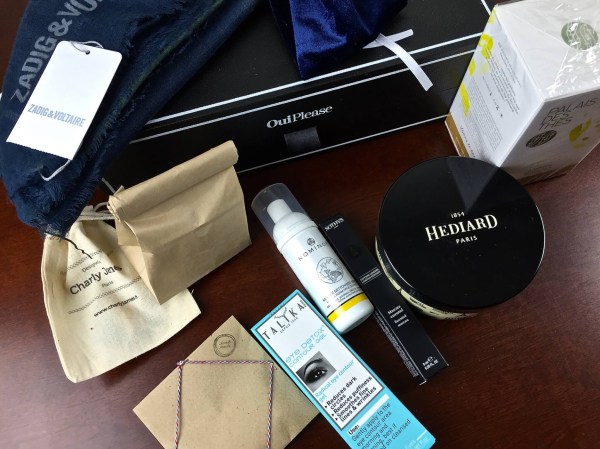 It was truly a delight to open, so many mini-parcels on the inside of this box.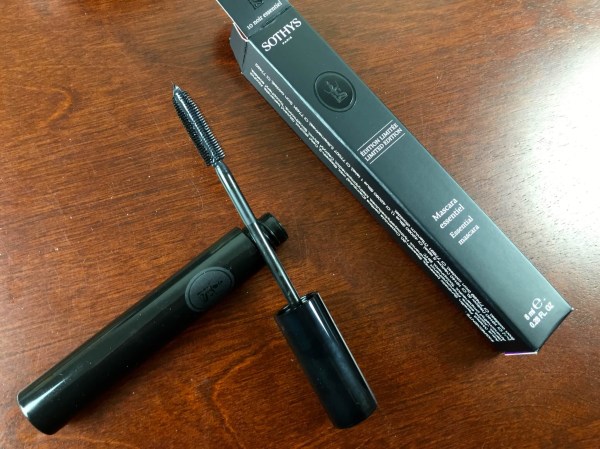 Sothys Limited Edition Essential Mascara ($26) This brush reminded me of the new Benefit mascara brush.  I didn't think the wet formula was crazy volumizing, but I liked it. A good daytime mascara.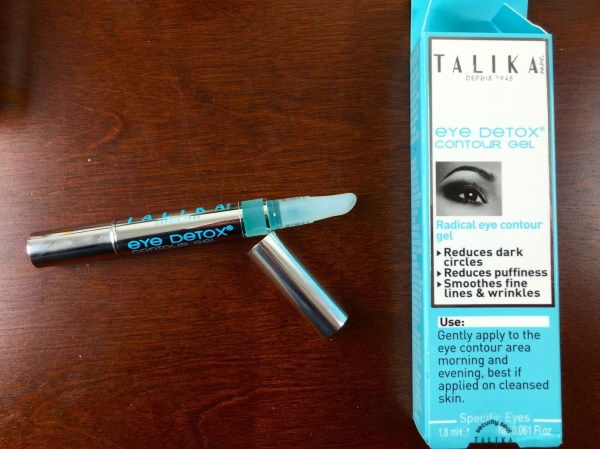 Talika Eye Detox Contour Gel ($48) I adore this. It's cooling, reduces puffiness, and the applicator is genius. No more tugging on delicate eye areas. I'm afraid this may be a repurchase item for me. $48! Full size!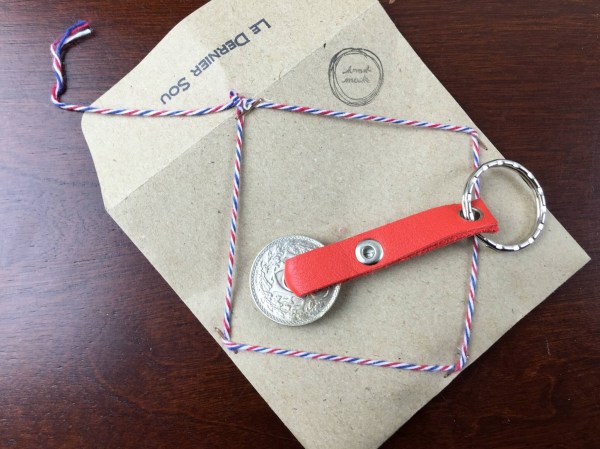 Le Dernier Sou 25 céntimes Keychain ($25)  I love this fun keyring – it's a French coin from the early 20th century (the hole is part of the coin). This company makes fun bracelets and keyrings out of them. I like that this box includes some artisanal goods.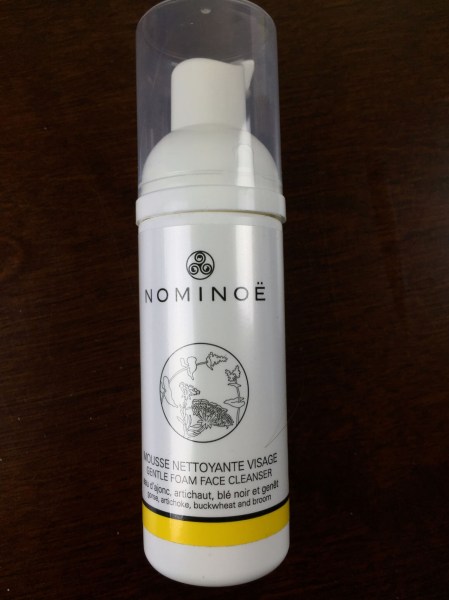 Nominoë Gentle Foam Face Cleanser ($16) This is a travel size but still pretty large. It has a great smell that I cannot describe and uses gorse, artichoke, buckwheat, and broom botanicals to help cleanse and renew your skin.
Zadig & Voltaire Scarf ($150) In the box this didn't look like anything special but the hand on the fabric is wonderful. It's 100% micromodal. I love the holographic thread on the tag, too.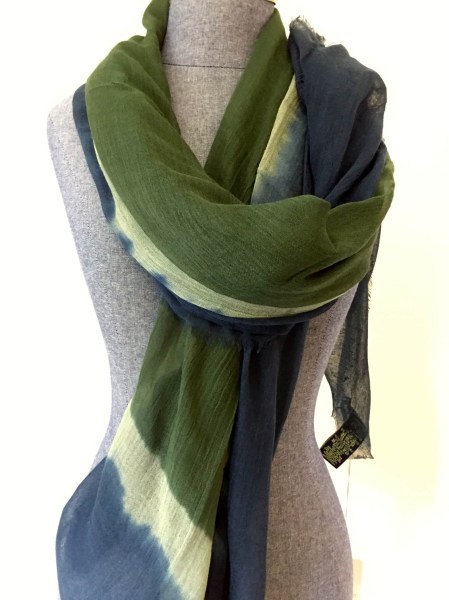 I'm not sure this print is for me. This is in bright light, it's more of an olive/forest green mix. Some subscribers received sweaters from Les Petites and Ozone Socks. Speaking of variations, there are multiple ones, although I think given the items in the mini magazine, fewer than the first box.
Florence de la Peschardiere Creation Retro Necklace ($60)  This isn't particularly my style, but I can see how a boho French mademoiselle could easily pull it off.
Hédiard Sea Salt Caramels Tin ($25) These are so good – just the right amount of chewy and not too salty – I love the tin, too. I'm so pleased with this item!
Charly James Gold-Plated Earrings ($50) I love these fun gold and leather statement earrings. They are so French deco to me.
Ripauste Leather Bracelet ($35) Gorgeous, and definitely in the Pantone color of the year, which I did not like until this moment. This is perfect.
Here's what it looks like unsnapped. The 2 sets of snaps don't make it adjustable, but they do make it secure.
Palais des Thés lemon black tea ($15) I'm not a tea drinker, but this is a nice selection.
This volume of Oui Please is dedicated to Normandie: "everything that reminds us of the region's simple, pastoral living." I really think this box captured the idea of "painterly oceanside landscapes, equestrian lifestyles, quant villages, and indulgent cuisine." Some of the items weren't my complete favorite but I can overlook that in favor of the experience curation which I received, which was top notch!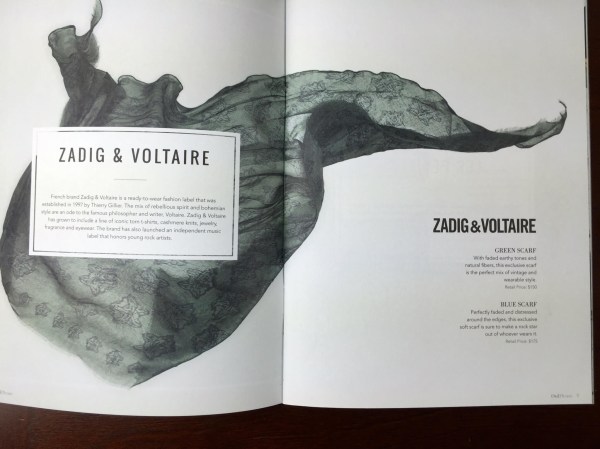 Every item variation is shown in the magazine.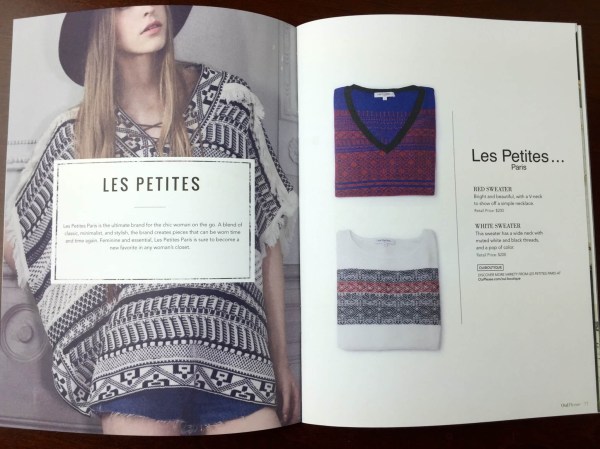 Here are the Les Petites sweaters that some received.
The total value of my box was $452 I checked all the values and nothing was inflated. Call me impressed. I'm happy with the way that Oui Please managed its growth and the issue of too many box variations in volume 1.1. I'm bummed I missed out on the first but it seemed like a gamble to me.
Here's the theme for the next OuiPlease, shipping April 23!
OuiPlease Vol. 1.3: "A Breath of Provence" is valued at more than $400 per parcel. From brands such as Comptoire des Cotonniers and L'occitane, to Marie Jeanne and Cecile Pic, your exclusive parcel will feature a surprise selection of the finest French products, making each delivery limited edition
The Subscription
:
Oui Please
The Description
: Full size French luxuries in every parcel including apparel, beauty, jewelry, home/decor, and epicurean delights.
The Price
: $150 every other month, or $650 annually