The March 2015 Birchbox Man theme is BOLDLY GO, conjuring adventure with the photo, although no explanation was included. I was much more mindful of Leonard Nimoy instead. #LLAP Birchbox says elsewhere that the theme represents taking risks, being adventurous, and trying innovative products.
Birchbox Man is a monthly grooming and lifestyle subscription for men. You'll receive 3-4 samples, plus a lifestyle item. Boxes are $20 per month and you'll earn points for reviewing the items in the box. You can earn 110 points ($11 in the shop) for picking up a yearly subscription.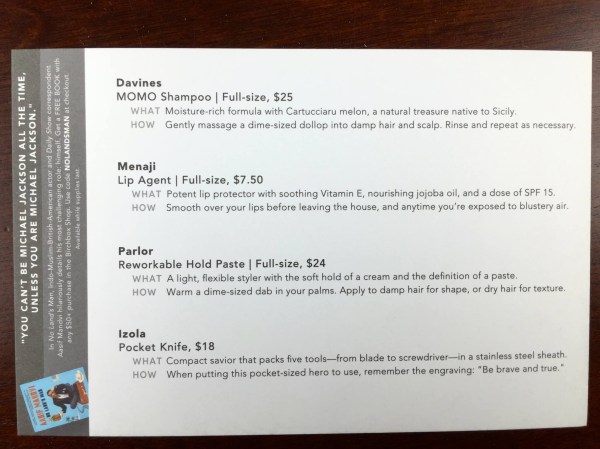 Earlier in the month I had the choice between the Bison Made Double Wrap Bracelet ($40), the Barebands Watch ($39), and the Izola Be Brave & True Pocket Knife ($18). The other selections were twice as pricey as the knife, so I'm curious as to what those subscribers received.
Additionally, there was the option to choose the pre-curated Better Basics Box, including: Rusk Hair Paste, Lab Series Daily Moisture Defense Lotion Broad Spectrum SPF15, Billy Jealousy Hydroplane Super Slick Shave Cream, and Alternative Grey Crew T-Shirt.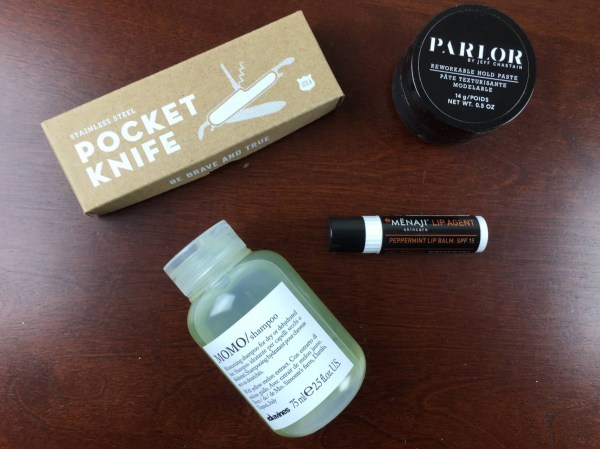 The items in my March 2015 Birchbox Man.
We noticed in particular that there are only 4 samples, which reduces the ability to earn points. Birchbox Man is now 3-4 grooming samples and a handsome accessory.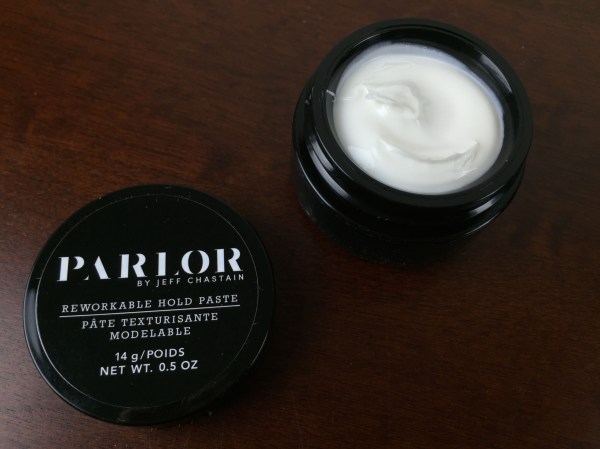 Parlor by Jeff Chastain Reworkable Hold Paste ($3.95) My wife made me smell a different product from this same apparently gender-neutral brand. It smells grassy and fresh and has great hold and texture.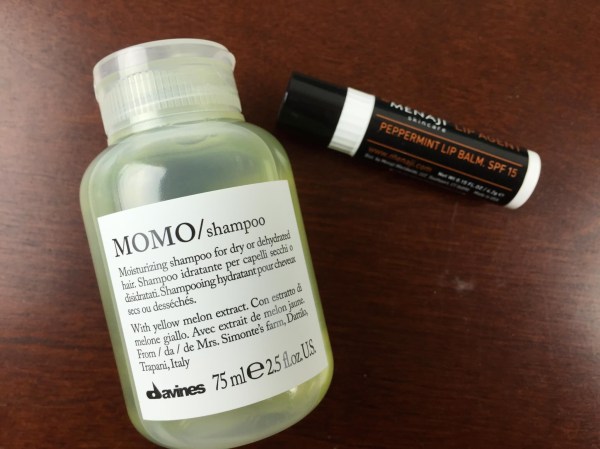 Davines MOMO Shampoo ($7.50)  Contains Cartucciaru melon from Paceco, Sicily to help hydrate hair. Sounds good to eat. [Note from wife, I am stealing this.]
Menaji Lip Balm Agent ($6.50) Smells like a peppermint patty. As usual, I love that it contains an SPF.
Izola Be Brave & True Pocket Knife ($18) I like the fact that it has an appropriate number of tools, including a corkscrew and a bottle opener.
It's of fairly good quality, and matches the Izola flask I received in a previous box.
I liked how there weren't too many things in this box, but still enough to try. I preferred getting the larger samples that appeared in my March 2015 box. We didn't like the lack of points-earning opportunities with only 4 items. The samples themselves were good, but nothing mindblowing. A good solid box.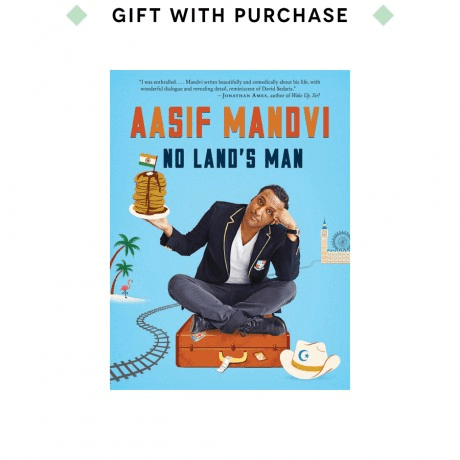 Currently you can get a free copy of No Man's Land by Aasif Mandvi in the Birchbox Shop when you spend $50 and use code NOLANDSMAN. Always add a Mystery Sample Pack to any Birchbox Shop order $35+.
Visit Birchbox Man to subscribe or find out more. Check out all our Birchbox Man Reviews. Don't forget to take a look at other Subscription Boxes for Men.
The Subscription
: 
Birchbox Man
The Description
: Birchbox Man offers grooming and lifestyle products in a monthly theme matching your profile. Items include haircare, body care, fragrance, electronics accessories, and dressing accessories.
The Price
: $20 per month