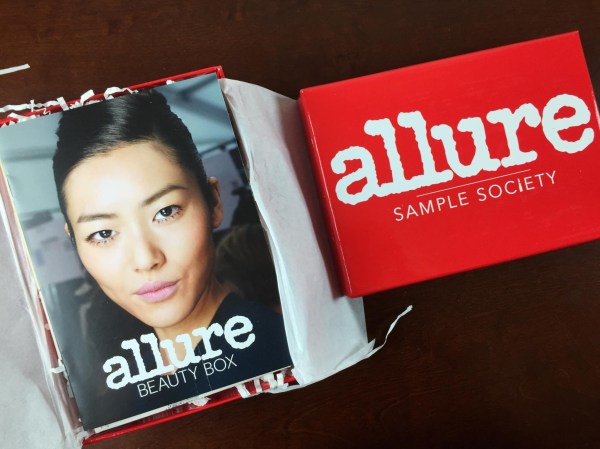 We had the full spoilers on the March 2015 Sample Society box a week ago. I think this is a good box – but your perspective depends on how many boxes you subscribe to! I have most of these items already, but if this is your only (or one of a few) beauty subscriptions, I think the March box is a great box!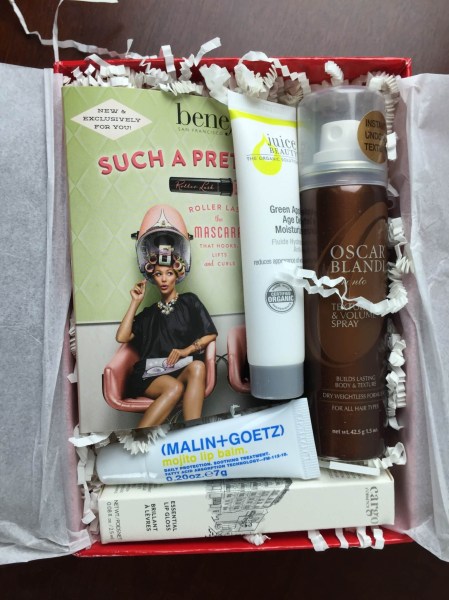 Allure Sample Society is a beauty subscription that sends 5 deluxe samples – makeup, skin, hair, accessories, and fragrance.  Samples are chosen by Allure magazine editors and Beauty Bar runs the subscription. Use code 5FORYOU when you subscribe to Sample Society to save $5 on your first box!
 There's a mini magazine in every box and it's very editorial – the Allure editors pick every product and give tips on use and why they like it.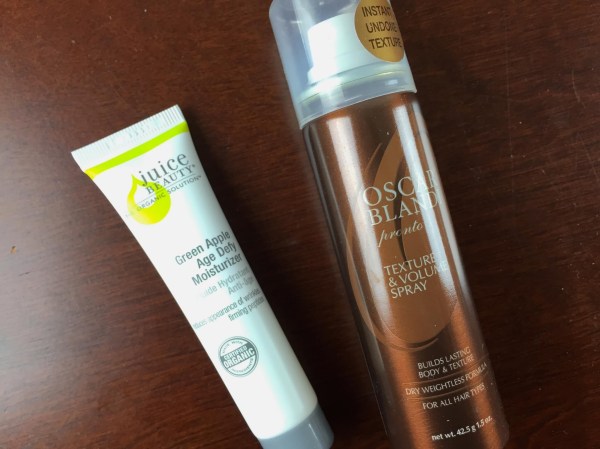 Juice Beauty Green Apple Age Defy Moisturizer ($11.25) This is a small tube but it's so good for your skin – ALA, Vitamin C, coQ10, shea butter, jojoba, plus AHA to rejuvenate your face. I think this is a great choice. Hint, if you get a lot of this in your boxes, use it on your neck and the backs of your hands, too!
Oscar Blandi Pronto Texture & Volume Spray ($12.22) This is a pretty luxe item and I was happy to see it. It works great on my hair and I can really get a lot done with it!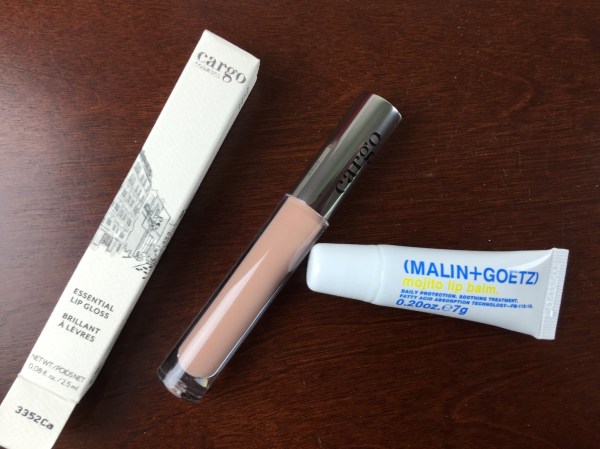 Cargo Cosmetics Essential Lip Gloss ($16)
Malin + Goetz Mojito Lip Balm ($12)
Two full size lip products! Hard to complain about that. The color of my gloss is a taupe Taos, and the mini mag convinced me that it was "surprisingly pretty" on lips and pairs well with smoky eyes. The color did absolutely nothing for me except make me look weird. I expected as much. I hate nude lip colors. The formula was fine, though a bit sticky.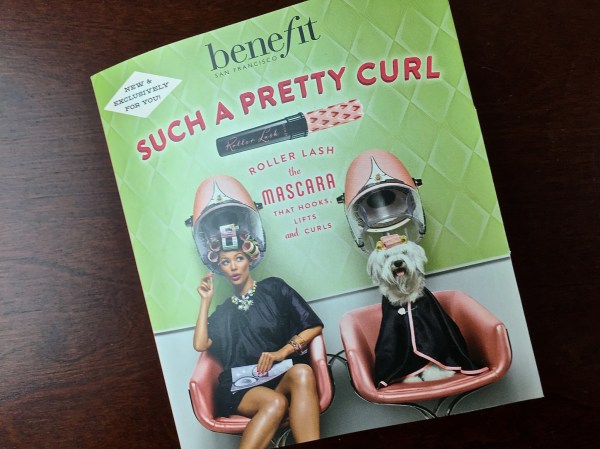 This sample has such great packaging I couldn't help but take a photo of each part.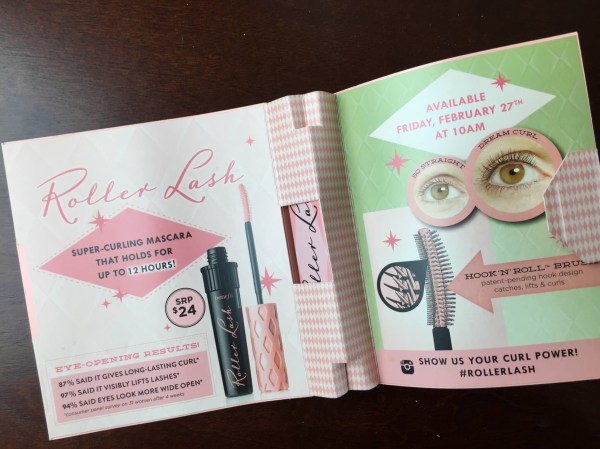 Benefit Roller Lash Mascara ($8.47) Despite the editors in the magazine saying that the bristles on this brush help get at the base of your lashes, they kept gripping mine mid-lash, so I ended up with weird spiky lashes that didn't look good. Based on the formula, I'm just not a fan.
The March box had a value of around $60. Even though I didn't really care for two of the products, I was impressed with the value this month. If I were a normal person I wouldn't have even tried the gloss and passed it on to someone who would love it, but I felt a little obligated to try it for the review, since the editors were so insistent that I'd like it.
If you want to subscribe or find out more, visit Sample Society. Use code 5FORYOU to save $5 on your first box! You can also see all my Beauty Bar Sample Society Reviews  and all the other Beauty Subscription Boxes in the directory!
The Subscription
:
Sample Society
The Description
: Get five deluxe-sized luxury brand samples and $10 monthly gift code to redeem on a $50 purchase at BeautyBar. Plus an Allure mini-mag.
The Price
: $15 per month