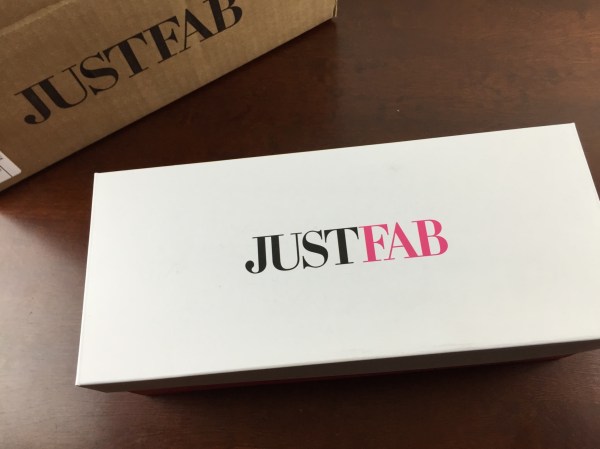 JustFab is a shoes and accessories boutique/showroom subscription – get a new selection of styles curated just for you, and pick (or get charged) or skip by the fifth of the month. I'm not sure yet how it differs from Shoedazzle (I recently reviewed that one here) except that this one is associated with Kimora Simmons and that one is associated with Rachel Zoe. There are higher end shoes at Shoedazzle (like the Gwen Stefani collection) but I also saw some JustFab shoes there. Go figure!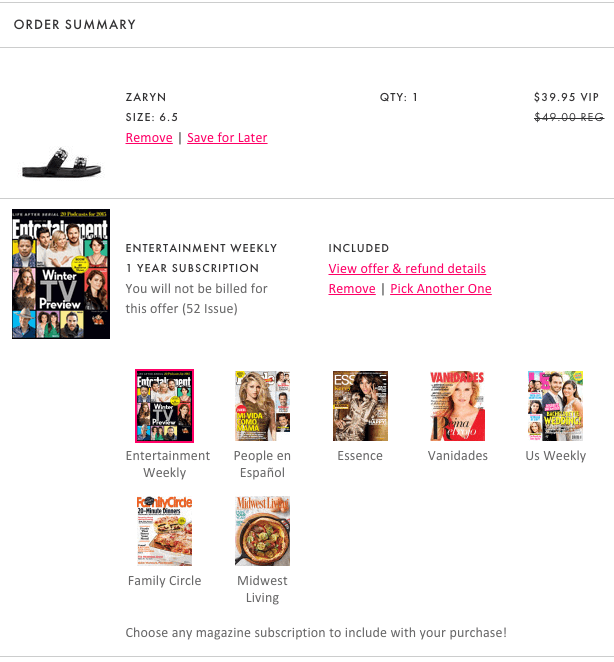 I ordered the Zaryn, which also came with a free Entertainment Weekly subscription, which is swell, but you can also print out a refund form and save $10 on your purchase. This is not the introductory offer (my first pair of shoes I got really cheap, like $12.95??). This is as a returning member. I was happy about that!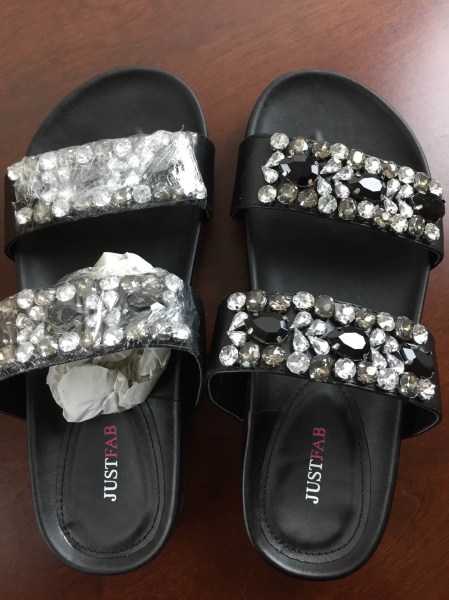 For some reason I ordered a half size smaller than last time and these didn't fit! Oh no! Because I am exchanging them I didn't unwrap them all the way. These are pretty sparkly, but they're on your feet so I don't think they're too much (are they too much?).
For wide feet I think a half size up from the normal will work in most styles – these are not terribly narrow shoes (and I have very wide feet, not just mildly wide, I wear a D in sneakers).  I will let you know next month, because I went on the site and did an exchange.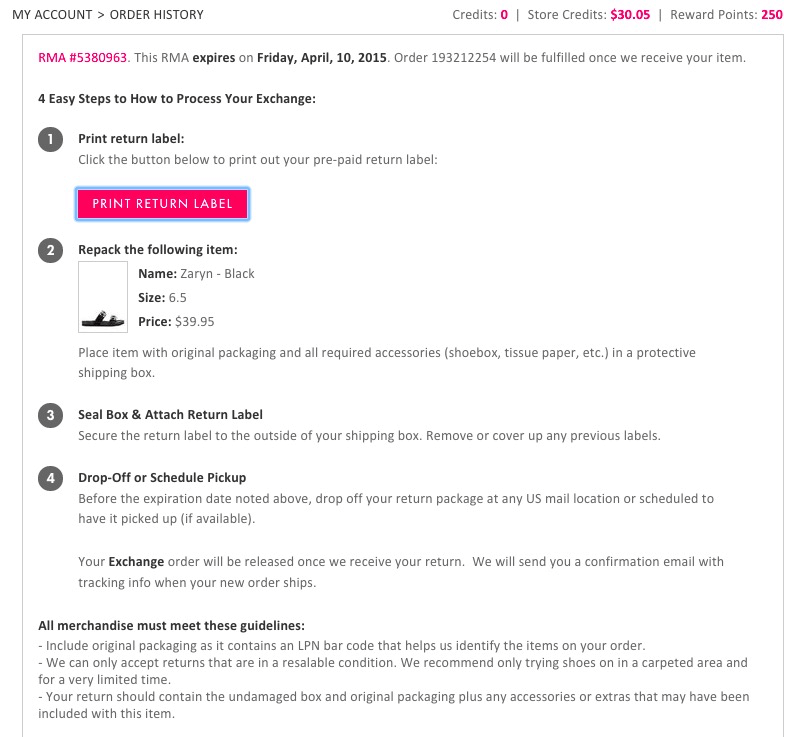 It was really easy, especially as I made my husband pack them back up (<3 him!).  I am hoping to report that the replacement pair fits just fine, which I think it will! I know this is a more a review of the administrative part of this subscription, but that's important to consider as well, especially when you're buying shoes!
Visit JustFab to sign up or find out more!   You can also check out more accessories subscriptions in the directory and see all our Just Fab Reviews.
The Subscription
:
JustFab
The Description
: Create your personal style profile and get a personalized boutique on the 1st of every month full of shoes and other fun accessories. Pick or skip by the 5th. Monthly collections are always right on trend, offering a fresh mix of daring styles for the fashionista, as well as signature sexy stilettos and classic boots and bags.
The Price
: $39.95 per month
The Coupon
: 20% off your first item plus FREE shipping!! If you
visit JustFab
, get started & open your account, and wait a day or two without buying anything you'll probably get a better deal.