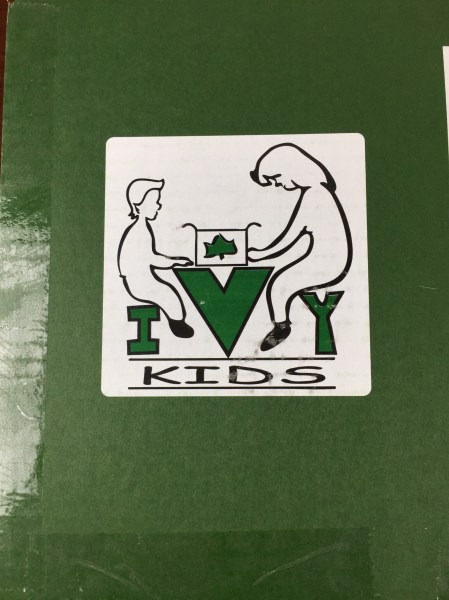 Ivy Kids is a monthly subscription box for kids ages 3-8 providing tons of fun educationally focused activities from a certified early childhood educator. There are oodles of activities in every box, providing really an entire month of projects that will  develop fine and gross motor muscles, build math and literacy skills, encourage reading comprehension, and promote scientific thinking.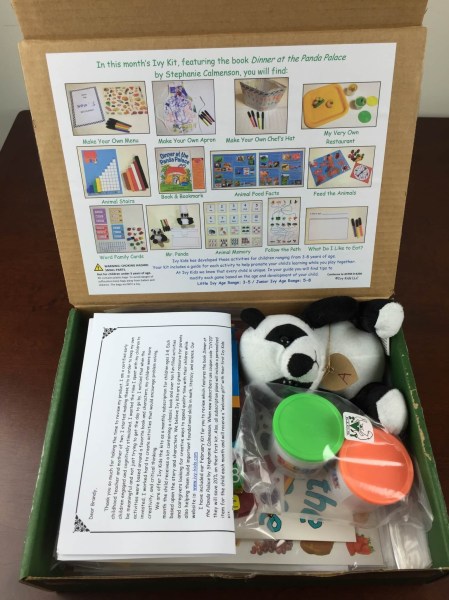 I was a bit surprised when I opened this box to find so many activities, plus it was just filled to the brim.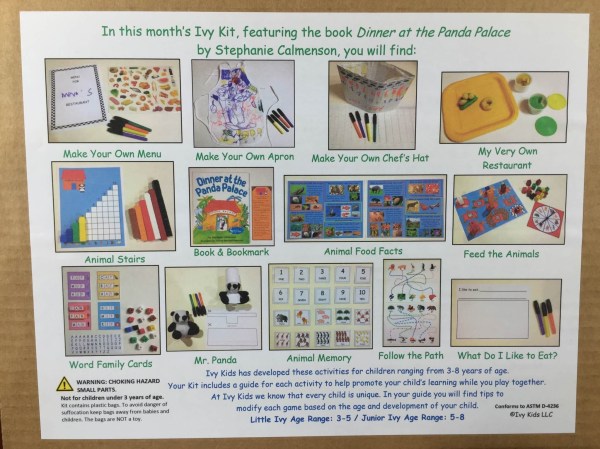 The February 2015 Ivy Kids Kit features the book Dinner at the Panda Palace. I loved the idea of a month of learning activities based on one book. This box encompasses two age ranges: 3-5 (Little Ivy) and 5-8 (Junior Ivy). It's also great to have a box that two kids can participate in.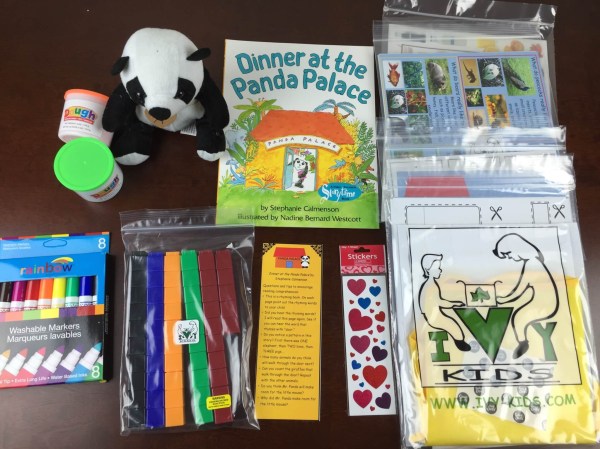 All the supplies that were in my Ivy Kids kit. Each activity is separated by a plastic bag, making it easy to grab and go, and to keep things organized. There was a set of bonus heart stickers for Valentine's Day!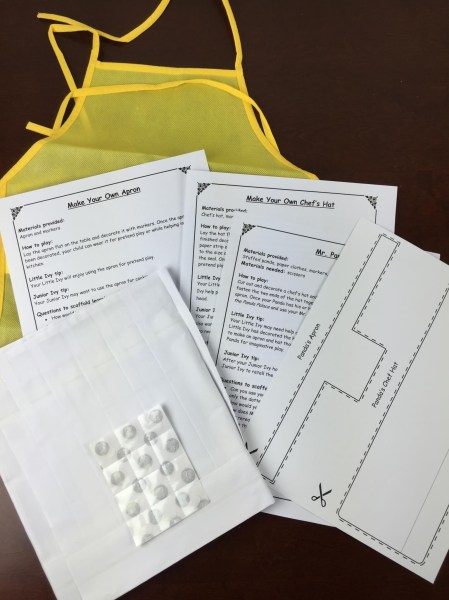 Make Your Own Apron, Make Your Own Chef's Hat, plus Make Mr. Panda's Chef's Hat and Apron – These activities encourage children to actively learn through role play. There are instructions for both age ranges on the sheets, which is perfect whether you have one child or two, they all have different abilities.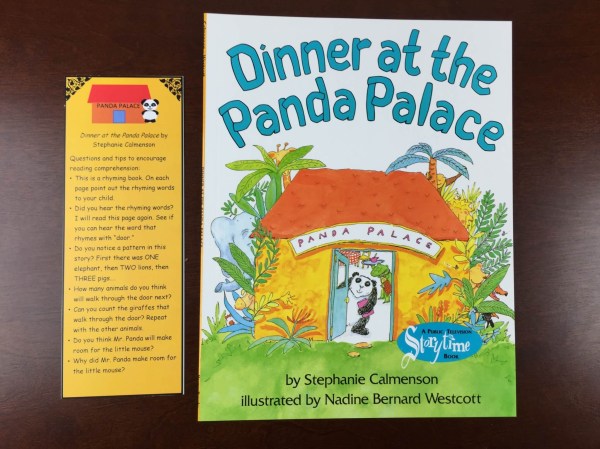 Dinner at the Panda Palace – More and more animals keep piling in for dinner at the Panda Palace, but there's always room for one more. The bookmark gave prompts for caregivers to ask questions that encourage reading comprehension.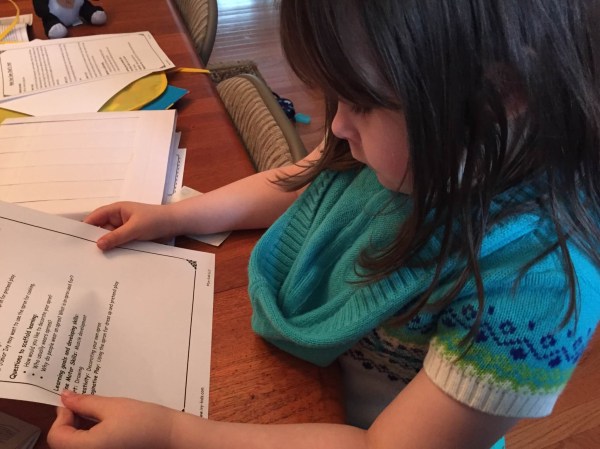 She likes to read her learning goals. And yes, her shirt is on backwards, it was a Dr. Seuss thing from school.
My Very Own Restaurant  and Make Your Own Menu – This was CRAZY fun for the kids. Ivy Kids isn't just fun though, caregivers get learning goals for the activity, plus specific activities that help achieve those goals. I liked the learning scaffolding tips, helping you help your child build on his knowledge and what he's already learned.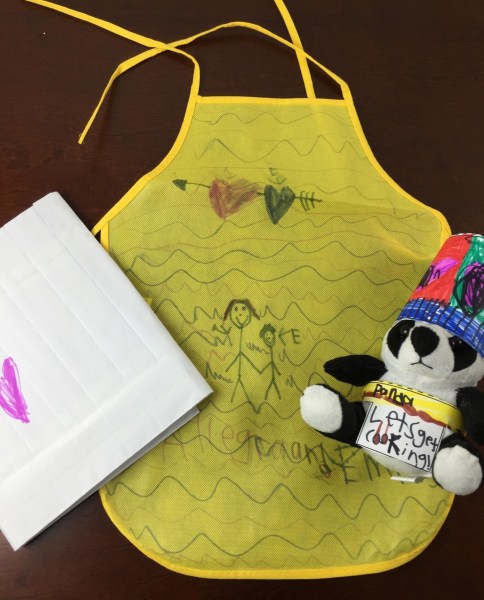 So cute. Panda's apron was decorated with a wooden spoon border, and wooden spoons were also used as the double-o's. Inventive! Your child could then roleplay the story as Mr. Panda or with Mr. Panda (or both!).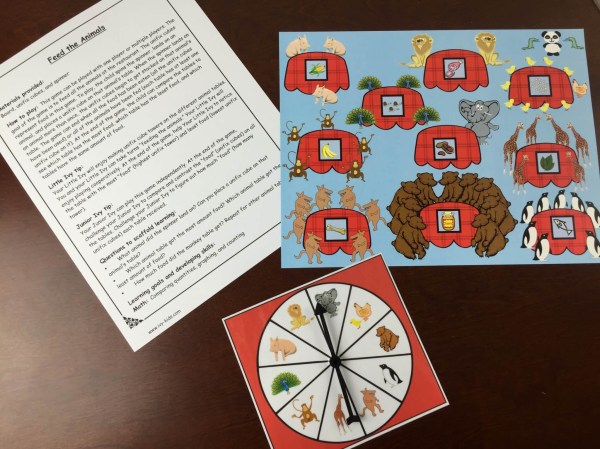 Feed the Animals Game – This game also used the stacking blocks (below). We liked the simple rules and that the focus was on asking questions while we played a game. It's an easy way to learn!
Animal Memory Game – My husband & I liked how we could use the memory game for our learners at two different levels. My daughter used the more challenging rules, and my son used the easier ones.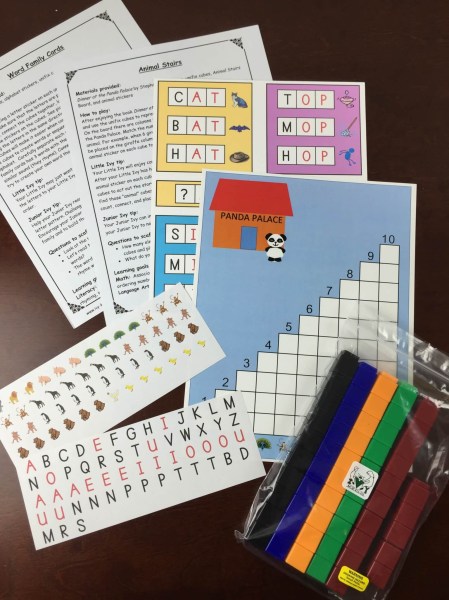 Word Family Cards & Animal Stairs – My daughter got crazy excited about the number blocks – she must use them in school. You can use them to count up the animals in the story, and then perform more advanced operations.  For the word  family cards, you can place the letter stickers on the blocks and build words.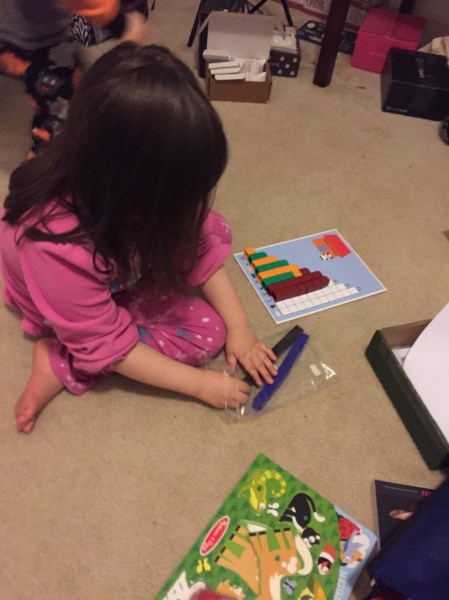 I didn't even get a chance to get the animal stickers on the blocks before she started counting.
Follow the Path, What do I like to Eat, and Animal Food Facts – My daughter loved the fun animal fact cards. She's at the age (6) where fun facts are really really fascinating. It helped her think about all the things she loves to eat, and then the kids decided that Pizza was their fave!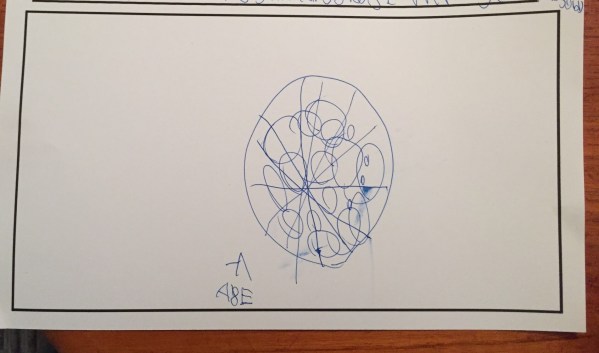 We found that every Ivy Kids activity extended and scaffolded the learning started by the first activity – the book. Reading is really the foundation of learning for primary-age kids so I thought that was great. I loved how this subscription incorporated reading, math sense, and other learning activities that I wouldn't think about – like encouraging kids to sound out the words and identify names of consonants. We tested out the activities over a few days, and that was overwhelming – this is really a box to dig deeply into over the course of an entire month (even if you're a working parent you can do a little every day or really focus on one project on each weekend day). One of the things I truly enjoyed was that there were a variety of suggestions and advice for every learning level, so you could continue to subscribe to this and have your child enjoy it for quite some time.
Visit Ivy Kids to subscribe or find out more! You can also see more subscription boxes for kids in the directory.
The Subscription
:
Ivy Kids
The Description
: Ivy Kids is a monthly educational subscription box for children ages 3-8 with the goal to make every moment with your child quality time. Have the tools at your fingertips to ensure your child has a solid foundation in math, literacy, and science.
The Price
: $39 per month
The Coupon
: Save 20% on your first box with coupon code
IVY20