Gem La La is a brand new jewelry surprise tote! Every quarter you can order a fabulous tote bag full of great jewelry surprises. Order one tote for $42.99 or grab the 4 tote plan for $119.99 (that's a $13 savings on each tote!). You will receive 5-6 pieces of jewelry and accessories in each tote, which are a secret until you receive your set!  They will be high quality, glam pieces that you find over at Gem La La's sister site, t+j Designs. (Where they have the cutest fun shirts too!)
Yes I am, thanks for noticing! The tote is designed to send you fashionable, trendy, yet wearable designs that are perfect for the current season.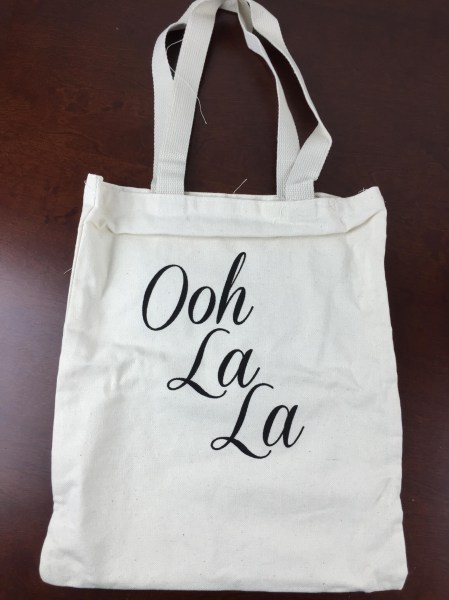 Ooh La La! This is a great sturdy canvas tote perfect for a book bag. I think it's super cute!
I received 6 pieces of jewelry in this tote – at about $7 apiece, this is really affordable. And I loved the styles as soon as I pulled everything out!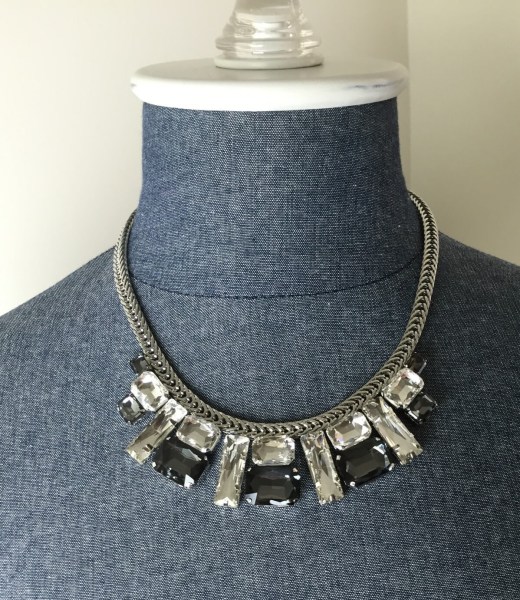 Silver Modern Glass Necklace ($48) Great deco style, perfect transitional piece for winter into spring. The chain was slinky and fabulous.
Crystal Clear Bejeweled Necklace ($48) This is definitely an encrusted necklace, it would be great with a white shirt and you can mix colors with your earrings.

Stone Bangle Bracelet (~$15) This is a good bracelet to include in a mixed metal stack!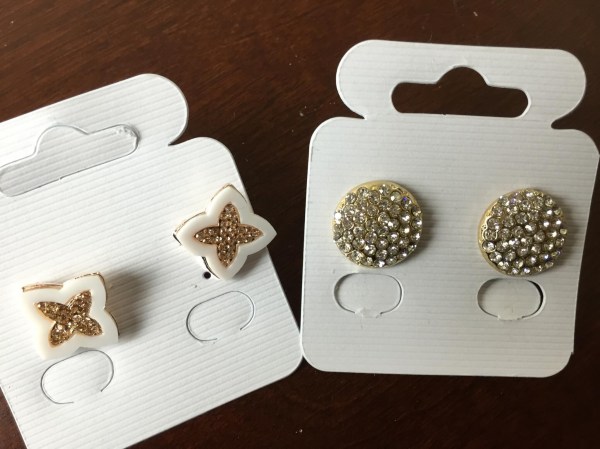 White Clover Czech Stone Champagne Earrings ($24)
Gold Pave Studs ($30)
I liked both these pairs of earrings, but I'd wished the clovers had come without the white overlay. Love the metals on those. I think the oversized gold studs are perfect to be sparkly yet understated.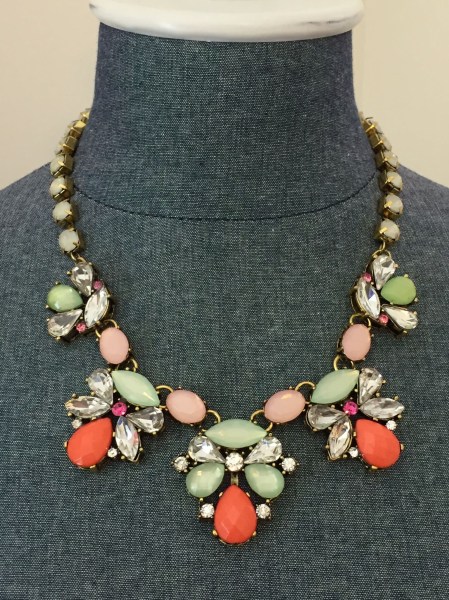 Necklace (~$48) I'm going to call this necklace "Nana at 20." I think my nana (who was fabulously stylish) would have loved this one. Definitely her colors and definitely my favorite necklace of the month. I'm traveling for a few days and this one will make it into my carry-on!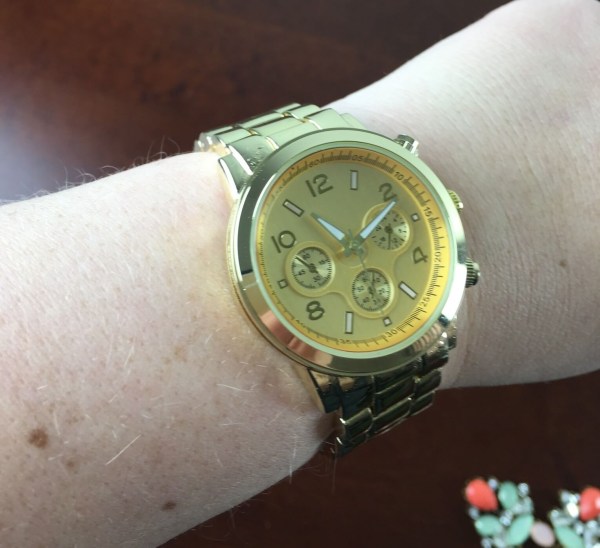 Free Gold Link watch with your order (fun chronograph!). Use code MOMMYSPLURGE and order by March 31!
Visit Gem La La to subscribe or find out more. You can find more jewelry subscription boxes in the directory.
The Subscription
:
Gem La La
The Description
: Starts at $42.99 but the more tote sets you buy, the more you save. If you sign up for the full year (four totes sets) they only cost $30 each!
The Price
: $42.99
The Coupon
: Receive a free
gold link watch
with your order when you use code
MOMMYSPLURGE
! Exp 3/31.