Formio is a jewelry and accessories rental subscription! When you join Formio you'll take a quiz on which pieces you love, and your stylist will put together a package for each shipment of new styles for you to enjoy. You can return them as often as you'd like or keep them as long as you'd like.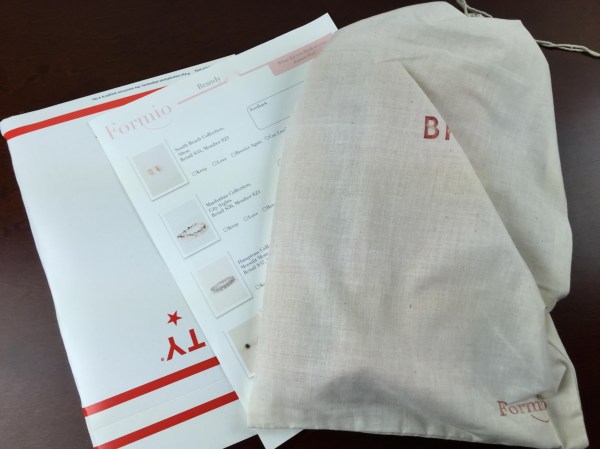 There is free shipping both ways and your package will arrive in an outer envelope and include a great dust jacket for a clutch. This protects the bags keeping them in top condition for all subscribers.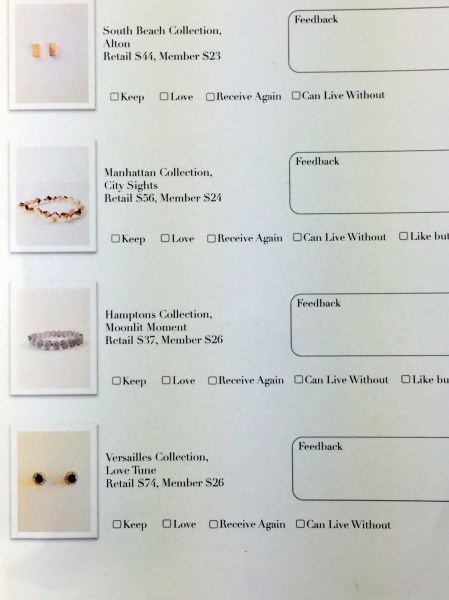 There's a card for feedback on everything you received. Formio is a really unique subscription because it includes purses too. I love the idea of getting a purse to use for a couple times and sending it back. I also liked that I could mark items to receive again. You can keep things for significantly discounted prices.
It looks like I cut the name of this clutch off the comment card, but I loved this bright goldenrod clutch! It was so gorgeous and perfect for spring.
The clutch closes with a magnet and there was a removable chain strap (stuffed into the pocket). It was very versatile and I loved carrying.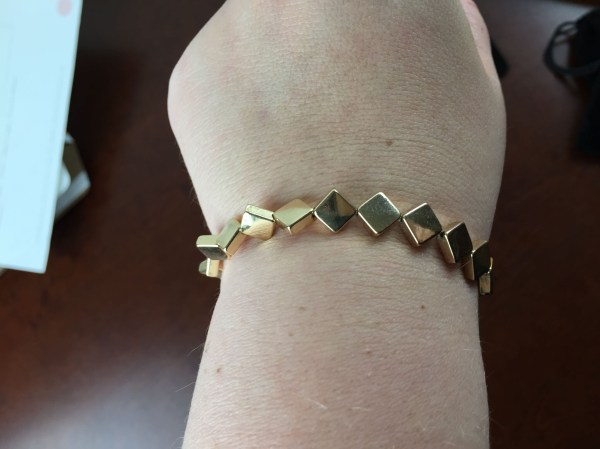 City Sights Bracelet – Cute little bracelet and I loved the triangles. I stacked this with turquoise beads.
Alton Earrings – I had a ridiculously hard time capturing these brushed metal beauties on camera. I loved these simple gold bars and would totally love to see them again. I really like the earring style of this rental subscription. Very me. Or at least their stylists figured out that I'm a fan of simple earrings.
Love Tune Earrings – Love Love that deep navy crystal. These were a little dressier but fun too. Formio includes both metal and silicone backs with all its earrings. Love that!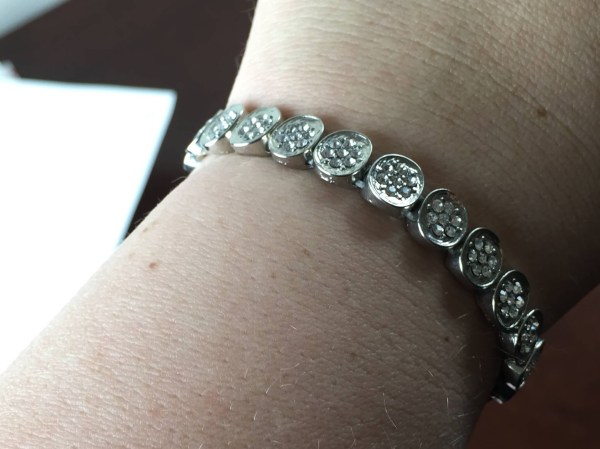 Moonlit Moment Bracelet – Fun sparkler. I like how their bracelets work for multiple sizes of wrists and you can wear them with or without more bracelets.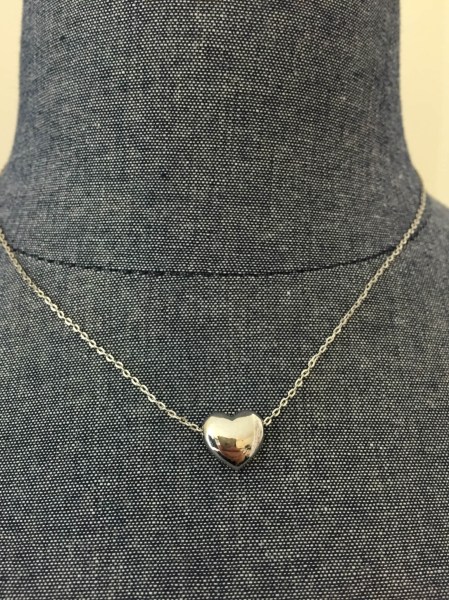 Heart Mod Necklace – This is an example of a bonus gift. Right now when my readers join Formio you'll get a bonus item based on your preferences (if you like silver or gold, crystals or pearls, etc.). Something similar to this super cute slide heart necklace!
I think Formio is a super fun rental subscription – which I am a fan of – it's a great way to be fashionable, mix it up, without spending a ton of money or overloading a small closet. You can purchase things and resell them but it's like renting a textbook – you spend about the same amount as you would but without all the hassle. The style and variety of this subscription is fantastic!
Visit Formio to subscribe or find out more! You can also take a look at other Jewelry & Accessories Subscription Boxes.
The Subscription
:
Formio
The Description
: Get unlimited accessories and clutches on loan. Free shipping both ways. Cancel anytime.
The Price
: $19 per month