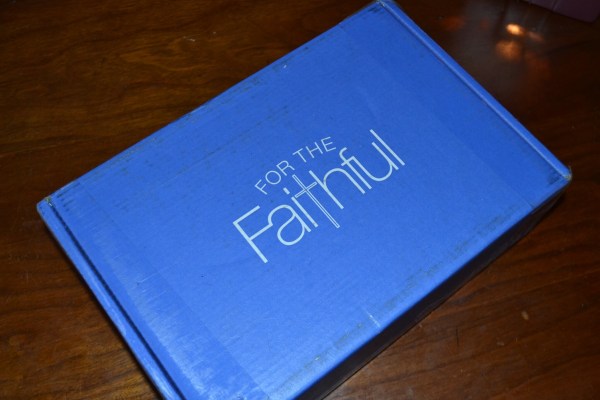 For the Faithful is a monthly subscription box full of Christian products delivered right to your door. You may receive items like books, DVDs, items for the house (or even garden), something brilliantly inspirational, or things for the kids.
When the box arrived it was extremely heavy! I was so surprised. When I opened it, it was packed to the brim! I was excited to see what was inside. I purchase inspirational items and decor for myself, my home, and my family and friends all the time so my expectations were a little high. I was hoping for something I had not seen before or purchased myself. I was completely satisfied as soon as I took my first look. I loved the welcoming note card that explained all the goodies in the box.
Another thing I wanted to highlight was the actual box! I absolutely love that there is such detail!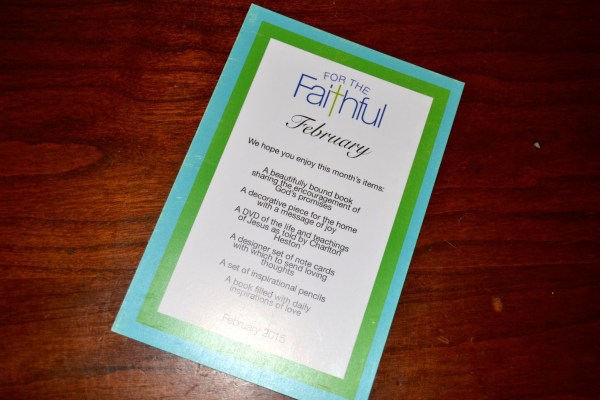 The information card for For the Faithful was great also! It told you what was in the box, and instead of just including the product, they wrote a bit about it!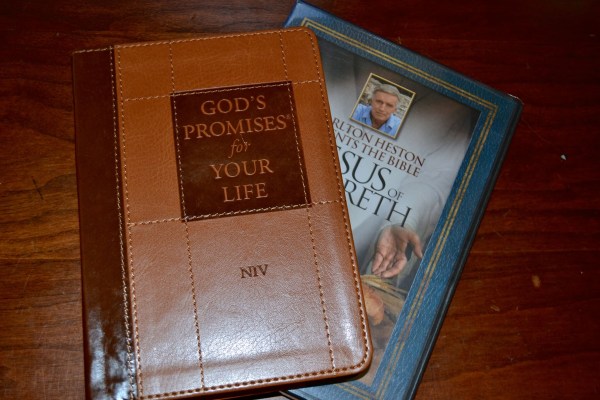 God's Promises for Your Life Bound Book: This brown leather booklet is very nice. It's the perfect size to place on my nightstand or my coffee table for when I feel I need a little inspiration or some quiet time with the Lord.
Jesus Nazareth DVD: The DVD, Jesus of Nazareth really surprised me! I am looking forward to taking a little time for myself to watch this tonight. It is nice to relax and reflect on what our Lord has done for us and this movie will definitely bring me to that humble spot.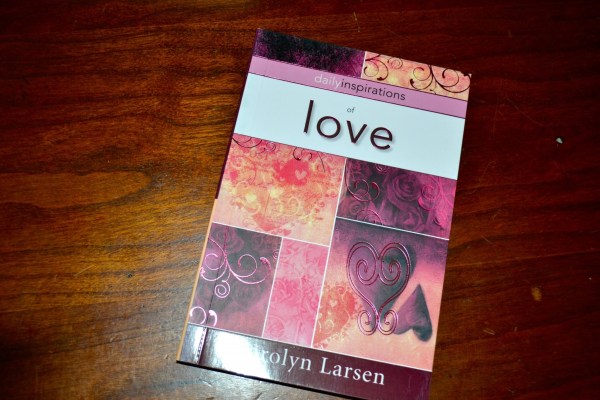 Daily Inspirations of Love: Daily Inspirations is a pocket sized booklet filled with scripture and daily inspirations on love. A Great item to carry with me throughout the day for when I need to be lifted up in spirit.
Inspirational Pencils & Thoughtful notecards:I really enjoyed seeing the beautiful floral pencils to go with the note cards that bear one of my favorite scriptures, " with God all things are possible" – Mark 10:27. I can't think of a better way to write a thank you note to someone I love and care for then to do it with style and Grace!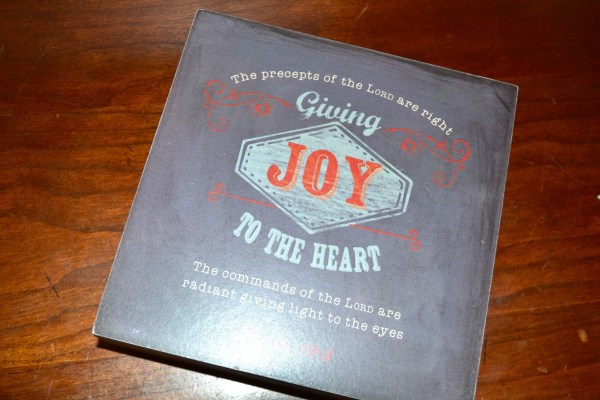 Giving Joy to the Heart Wall Sign: Last but not least, this box came with a wooden decorative piece that looks hand painted with a scripture from Psalm 19:8. This will go perfectly in any office space or family room and offers me a little "joy" every time I look at it.
What I liked most about this box For The Faithful was the feeling of happiness and peace it gave me when I first saw the products. As a Mother, it is nice to take a few quiet moments and to receive a gift(s), that makes me feel like I'm going to be ok! A gift that tells me God is with me. I would give any of these products to my family and friends and I love having received them myself!
Visit For the Faithful to subscribe or find out more.
The Subscription
: 
For the Faithful
The Description
: For the Faithful is the monthly subscription box for today's Christian family. Each month, we hand-curate a gift box filled with great Christian and family friendly products from world-class brands and deliver it right to your doorstep
The Price
: $21.99