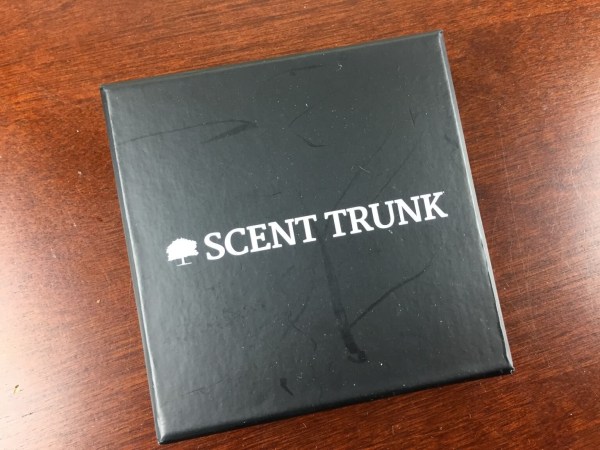 Scent Trunk is a monthly fragrance subscription for men. I think it's the only one, actually.  After taking a short quiz, you'll be assigned a (masculine) scent personality.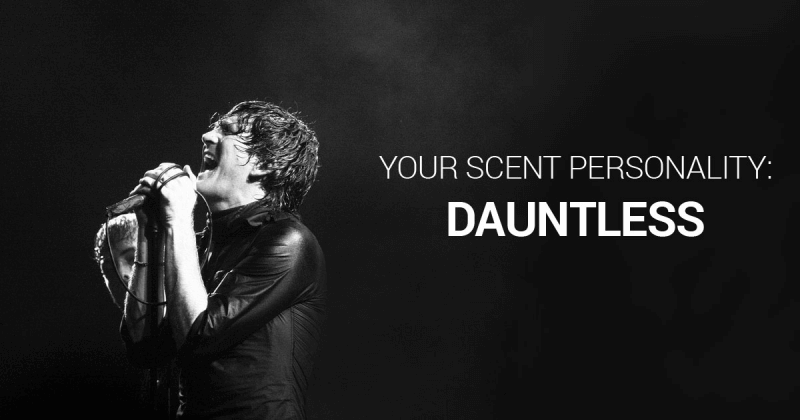 After taking the quiz, I was notified that my scent personality is "dauntless".
Your energetic drive means the scents you most relate to are fresh. Fresh scents can include bergamot, citrus oils and berries. We suggest that Fruity, Aromatic, and Water scents would fit you the best.
I also let Scent Trunk know that my favorite fragrances are from English Laundry. I do have quite the collection from all the subscriptions we receive.
Each month you'll receive 3 fragrance samples, along with fragrance notes and educational information about experiencing the colognes. The fragrances you are likely to receive are indie/boutique fragrances and other small-batch perfumers. No CK One here (I think).
I received 3 fragrance samples, 2 in unique packaging.
Le Roi Empereur by Rance 1795 layered far more flowery tones in the top and middle notes than is common in a man's fragrance.   It was refreshing and maintained a distinctly masculine character.  The leather and musk balance and outlast the initial lower ones.
Scent Intense by Costume National is bright and warm, with pleasant tea notes providing an elegant transition from the flowery top notes to the sandalwood and patchouli base, though my wife says the amber remains the dominant scent.   A great choice for going to see a jam band.  
Chemical Bonding by Ineke Perfumer is a walk through the bathroom cupboard of my youth, a medley of Avon bubble bath and citrusy, flowery, musky tones of various '80s era lotions. It mellows to a very unisex powdery scent over the course of the day.
I have mixed feelings on the sizes of the samples we received. On the one hand, they aren't very large, and they are typical fragrance sample sizes, not a larger/deluxe sample size. On the other hand, I think it would be nearly impossible to find these types of fragrances – I don't even think the first one is even sold in the US – and the service itself is valuable if you're seeking a new, unique scent. I don't know any man, myself included, who would willingly go to a department store to investigate new fragrance selections. I hesitate to admit it, but prior to being able to try new fragrances from the mail, I wore almost exclusively cheap drugstore knockoffs of pedestrian department store choices. I think most men could benefit by at least a few months of experimenting with new fragrances.
When you purchase anything from Your Trunk (all the scents you've received), you'll get $5 off your next month's box. You can also take $5 off your first month with coupon code EARLY5.
Visit Scent Trunk to subscribe or find out more. You can see more monthly fragrance subscriptions and men's subscription boxes in the directory.
The Subscription
:
Scent Trunk
The Description
: A monthly fragrance subscription for men. Find your perfect scents with the Scent Trunk tailoring quiz. They will analyze your preferences and constraints to generate a unique scent profile. You will receive three tailored fragrances every month.
The Price
: $15 per month