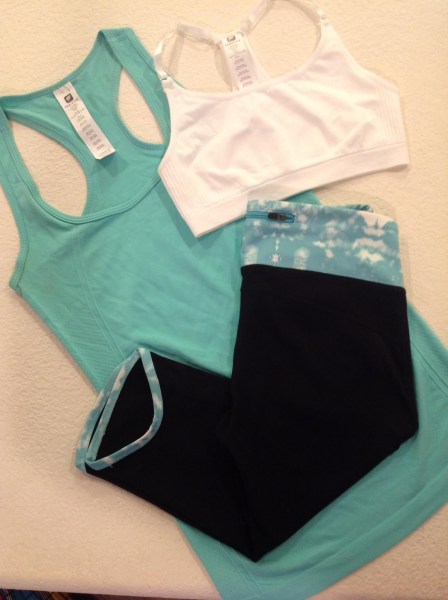 Fabletics' March collection is appropriately named "Signs of Spring." They described this month's collection as "watercolor washes, lively hues, and of-the-moment silhouettes." I really like the colors and patterns of all the outfits. The outfit that stood out to me was the Zion outfit because of the gorgeous color palette.
 Fabletics athletic wear subscription is part of the Fab companies, and is a "showroom" subscription. Every month you'll get to pick from a variety of outfits or skip if you aren't interested. When you sign up for Fabletics with this link you'll get half off your first outfit!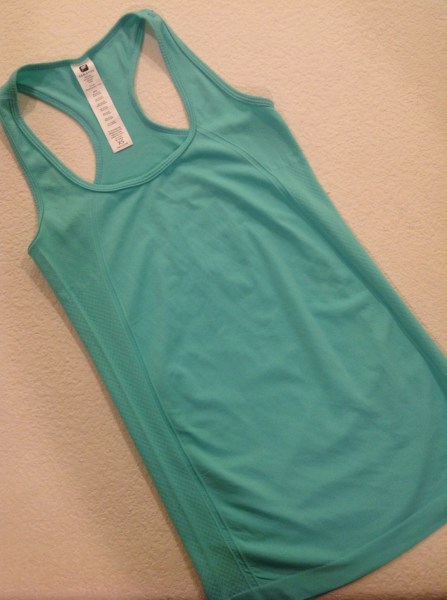 The Zion outfit is a 3-piece outfit that is $59.95 for VIP members. It's three pieces consist of the Oula Tank, Rio Run Capri and the Samana Sports Bra. I really loved the color of the Oula Tank. The color is called "Seafoam" and it's such a beautiful color to welcome Spring with! It would also look incredible worn during the Summer with a gorgeous tan. The tank is a basic racerback tank that is very stretchy and comfortable. The tank is made of 98% Nylon and 2% Elastan – the top is very breathable and picks up moisture quite well.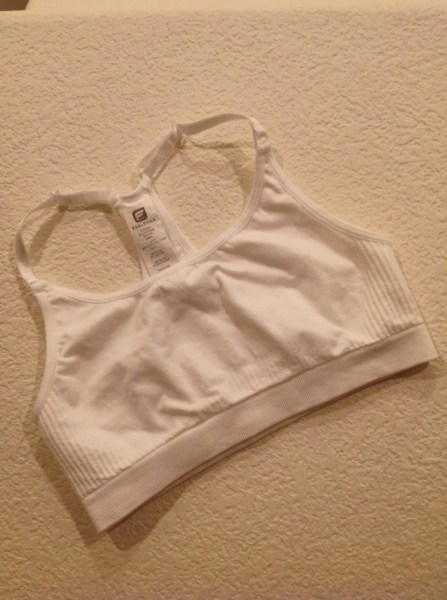 The Samana Sports Bra is a nice, seamless bra that is ultra-light and comfortable to wear. It does not have cups in it which makes it impossible to wear to the gym – in my opinion. I think it's a great bra to wear at home to lounge in since it offers very light support and the design is super cute and very feminine. I can see myself wearing this bra during the warmer months since it's very lightweight and flexible.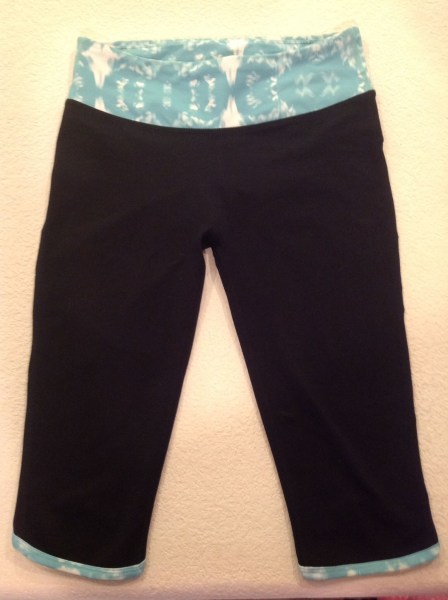 The Rio Run Capris are amazing! I love how flattering they are…as well, as how they feel! They feel so lightweight and silky. The waistband matched my tank perfectly and I can still mix and match them with lots of other tops. The mesh on the sides of the capris make these extra breathable and fashionable. They definitely are the stand-out piece of the outfit. The Rio Run Capris offer maximum compression and are made of 88% Polyester and 12% Spandex. A back zipper pocket is also available if you need to store away your id or a key. The length of the capris were a little shorter than other Fabletics capris which was fun to me because it felt fresh and different from what I've been wearing these past few months.With the warmer weather approaching the Rio Run Capris are a perfect transition piece for your workout clothes rotation. I truly love these capris and can't wait to wear them again!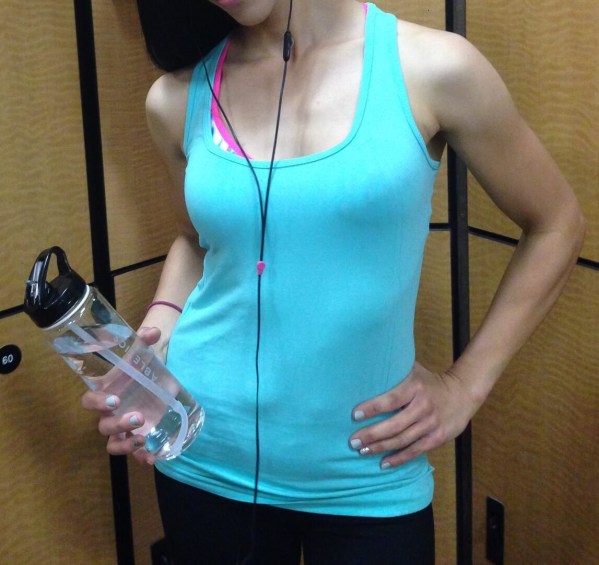 I wore the Oula tank and the Rio Run Capris to the gym this morning and even after an intense workout my outfit still held it's shape very well and looked perfect! Overall, I'm really happy with the Zion outfit from Fabletics' March collection. I love the beautiful Seafoam color of the tank and how they incorporated the color on the waistband of the Rio Run Capris.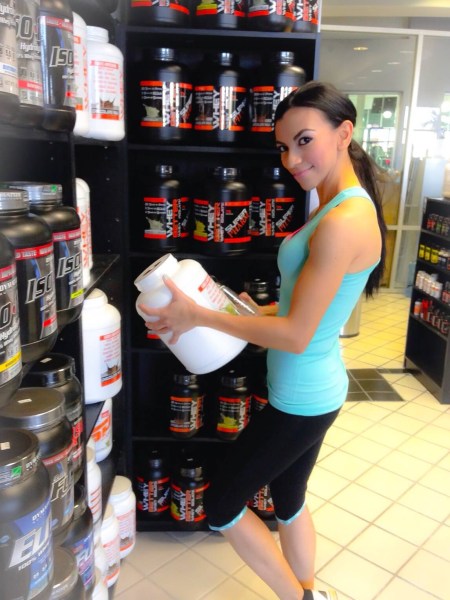 I know that I am going to get plenty of use out of this outfit and am excited on the endless ways to mix the separates up to create other awesome workout outfits. Fabletics is one of my favorite subscriptions – I know I'm always going to get a cute outfit for such a good price and it's so exciting to wear fashionable pieces to the gym and know that all eyes are on you!

Visit Fabletics to subscribe and get your first outfit at 50% off (plus free shipping!). Check out all my Fabletics Reviews! Don't forget to take a look at other Fitness & Health Subscription Boxes & Women's Clothing & Fashion Subscription Boxes.
The Subscription
: 
Fabletics
The Description
: Workout musts delivered to your door. Kate Hudson's new line in collaboration with the JustFab family. Buy suggested looks, your own picks, or skip the month.
The Price
: $50-80 per month, depending on selections
The Coupon
: Get your first outfit half off when you
sign up with this link
!