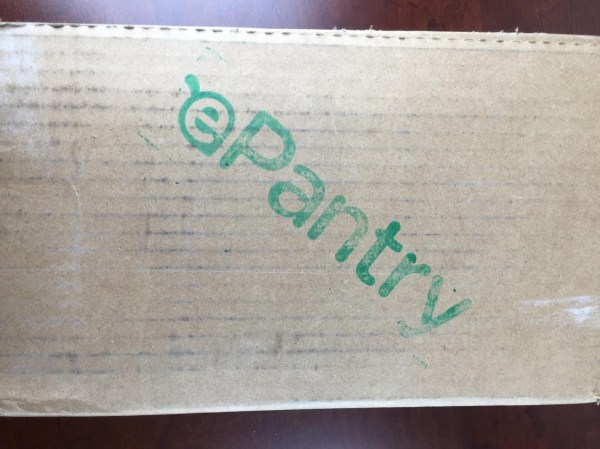 I switched up the items I received in this month's ePantry a little bit as I wanted to experiment with some different products.  ePantry is an eco-friendly subscription service that allows you to quickly pick your favorite high quality cleaning and household supplies and set up a customized schedule for their shipment to you. You'll pay the cost of the products (you can see the details on every product on the ePantry site), plus a $2.99 shipping charge. For $39.99 you can join the VIP program and get free shipping plus a free gift every quarter.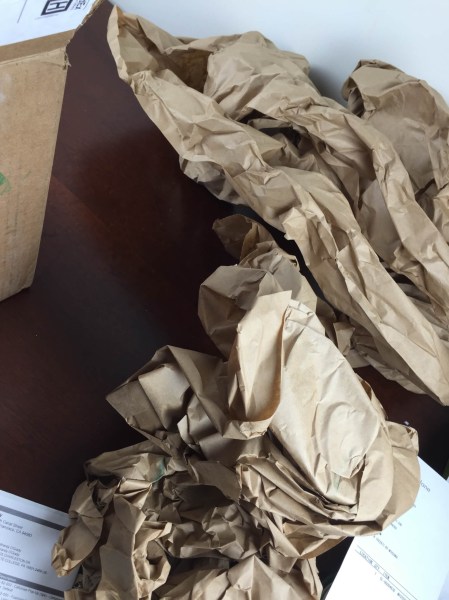 ePantry is a B corporation and they carbon offset all their shipping, use recycled wherever possible, and sends little tips on the packing slips on how to live more sustainable lives.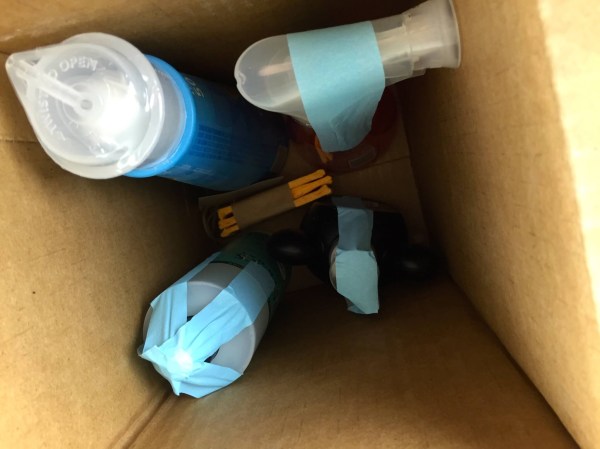 Love that everything is packaged to ensure it doesn't leak. When you start with ePantry all you need to do is take a super quick quiz so they can create a suggested bundle for you, but you can customize it as much as you'd like.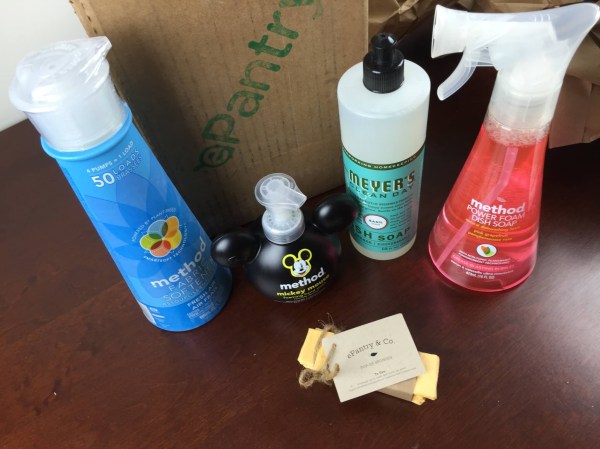 ePantry carries a variety of brands including Method, Mrs. Meyers, Seventh Generation, Preserve, and more.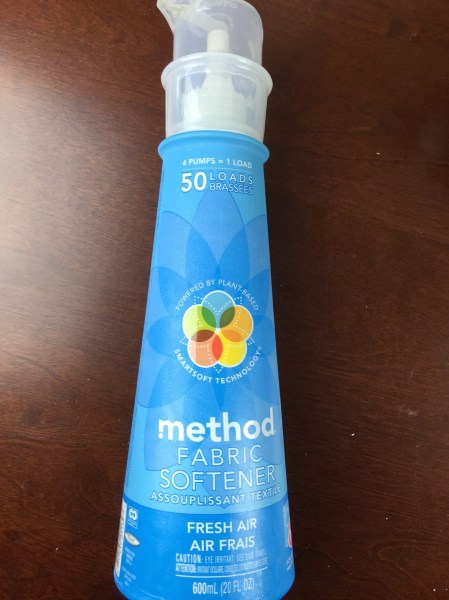 Method Fabric Softener  ($7.64) I am not sure I'm a fan of this scent yet! We had some issues with the Mrs. Meyer's one getting really thick and gloopy in my basement. I'll probably switch back and just store it in the laundry room! 50 loads in this bottle. Impressive.
Mrs. Meyer's Dish Soap in Basil ($3.89) We go through mountains of soap with the baby. I don't like Honest Company dish soap, it doesn't clean our dishes well.
Method Power Foam Dish Soap ($3.59) This is my favorite soap on the planet. I love that I can squirt it right on the dirt and use my sponge to remove it.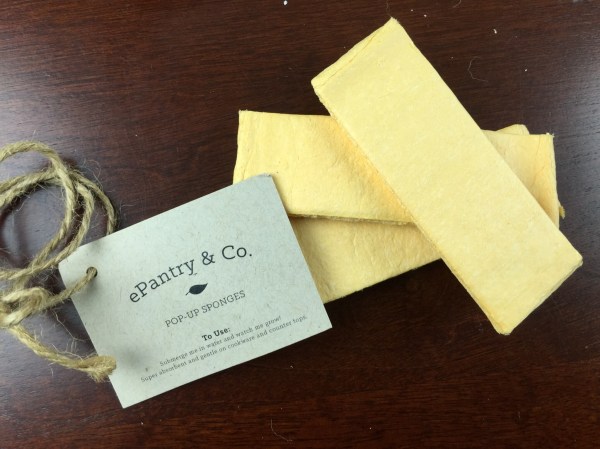 ePantry Pop-Up Sponges ($2.99 for 3) Speaking of sponges, hey look at these! They're brand new and really neat.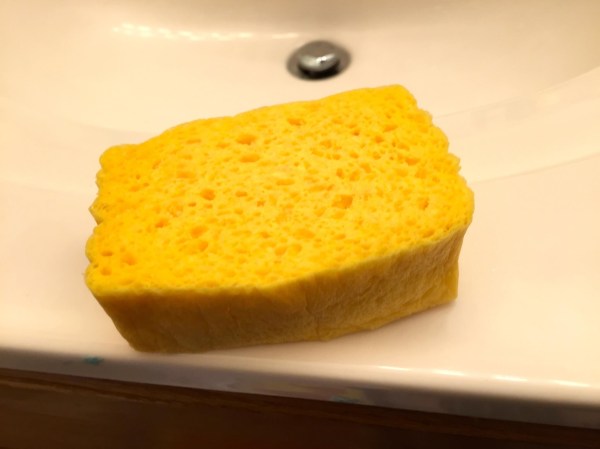 Here's what they look like expanded.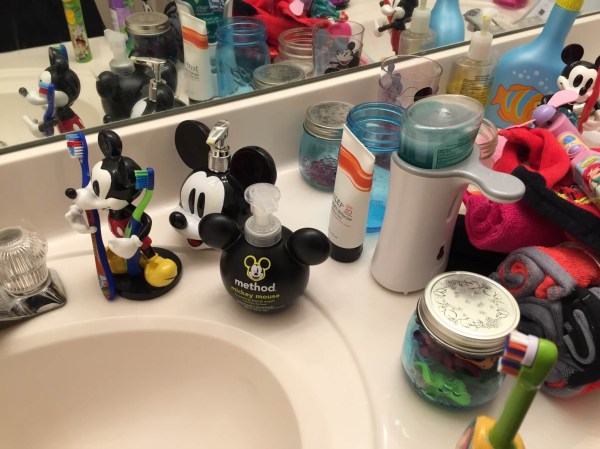 Method Kids Foamy Hand Soap ($4.19) How could I resist? The kids have a Mickey Mouse bathroom (could you tell?) and it obviously goes perfectly.
Visit ePantry to check it out and personalize your own subscription. It's super easy to skip, move around your dates, and change your products! See all my ePantry Reviews!
The Subscription
:
ePantry
The Description
: Flexible household product subscription service. Choose from Method, Mrs. Meyer's Clean Day, Seventh Generation cleaning products and add on TP, paper towels, and trash bags.
The Price
: Varies
The Coupon
: Get $10 off your first order when you sign up!