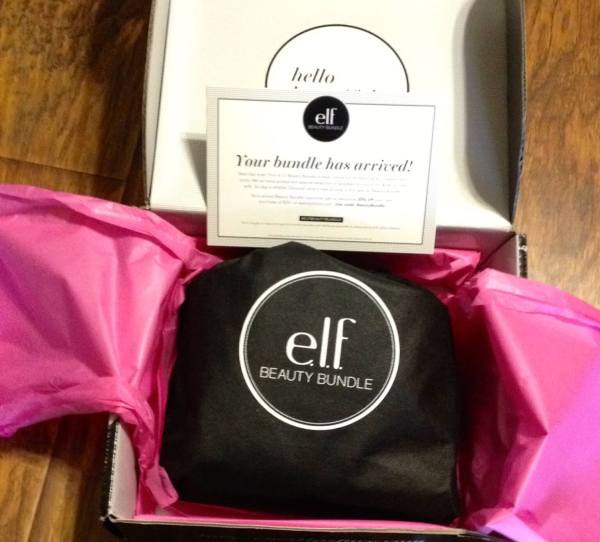 The e.l.f. Beauty Bundle is a bi-monthly beauty subscription from the super popular (and inexpensive) e.l.f. brand. Your bundle arrives in a cute little pouch.
 With tons of products! The cost of this bundle is $27. FYI – this review was written by my 13 year old daughter.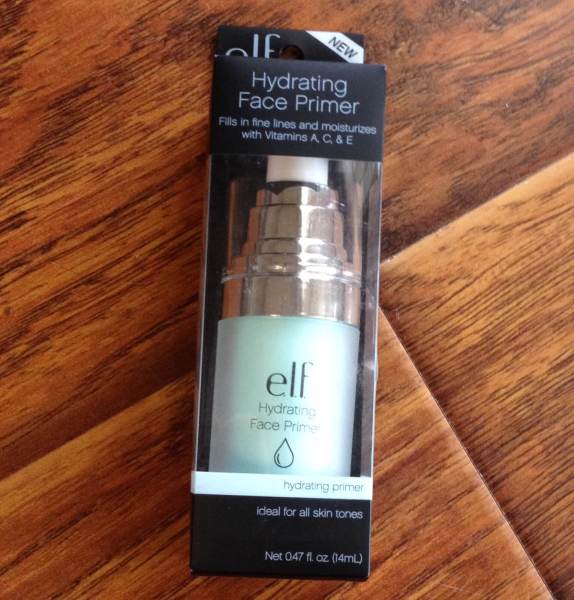 The e.l.f. Hydrating Face Primer ($6) makes my skin feel smooth and helps keep my concealer on for most of the day! I apply it gently with my fingertips. And, it's unscented!
 I don't use under eye concealer so I gave the Hydrating Under Eye Primer ($3) to my mom.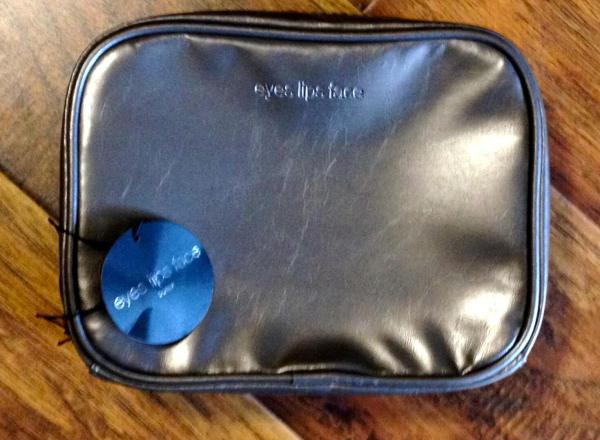 The eyes lips face makeup bag ($8) is just the right size to hold my makeup and hair ties.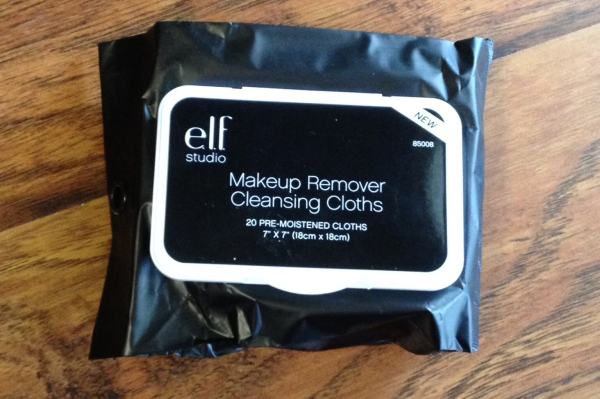 The e.l.f. Makeup Remover Cleansing Cloths ($3) are great for cleaning dirt, oil, and makeup off of your face. It removes makeup well, smells nice, and the material is very soft.
The e.l.f. Pressed Mineral Blush ($5) is great to use as blush or as eyeshadow. It applies smoothly and looks cute.
The e.l.f. Lip Balm Tint in Peach ($2) appears to be bright, but if you apply it generously it turns out to be cute and not as bright. It is unscented and I like it a lot.
The e.l.f. Baked Eyeshadow in Enchanted ($3) is soft, sparkly, and has a perfect bronze tint to it. It comes in a half-round shape, so there is enough to last for a long time. I especially like it because it applies softly.
yellowish one is the e.l.f enchanted eyeshadow
pink one is the e.l.f. pressed mineral blush
last one is reddish is the e.l.f. Lip balm
The e.l.f. Nourishing Cuticle Pen ($1) is great to use on dry skin around the finger nails. I usually have flaky dry skin around that area, and I find that is hydrates the cuticles well.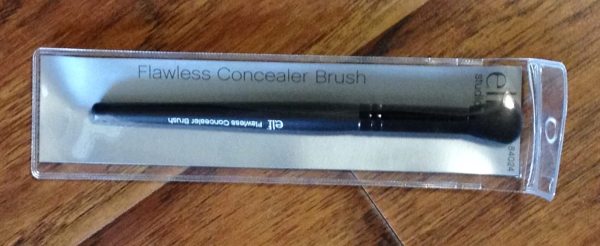 The e.l.f Flawless Concealer Brush ($3) has a sleek design, it has soft bristles, it is easy to use, and is vegan-friendly.

The e.l.f Angled Blush Brush ($3) has a great design and is great for traveling. It is compact, easy to use, and great for contouring.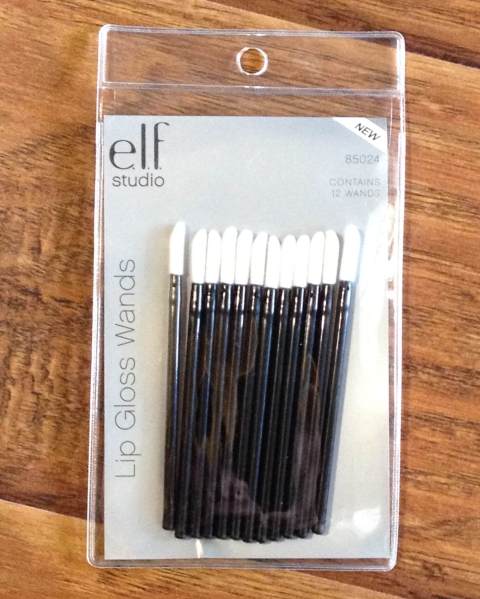 The e.l.f. Lip Gloss Wands ($3) are great to use for hygienic reasons because they are disposable. Great to use when you want to use a friend's lipgloss without spreading germs.
The e.l.f. Beauty Bundle is great because it comes with some really great and cute things. The products are vegan-friendly and are not tested on animals which is a plus! I would definitely recommend this box to anyone who is interested in trying out new products, and wants to use vegan-friendly products that haven't been tested on animals. You can find all the products at e.l.f., which added up to $48. e.l.f. usually has a 30 percent off sale so this was a pretty good value and makes a great looking gift.
Visit e.l.f. Beauty Bundle to subscribe or find out more. You can see more beauty and makeup subscriptions in the directory.
The Subscription
:
e.l.f. Beauty Bundle
The Description
: Get a hand-picked assortment of e.l.f.'s top-rated products every eight weeks. Bundles feature e.l.f. products for eyes, lips, and face, as well as skin care, nail products, and top-rated makeup tools.
The Price
: $27 every other month