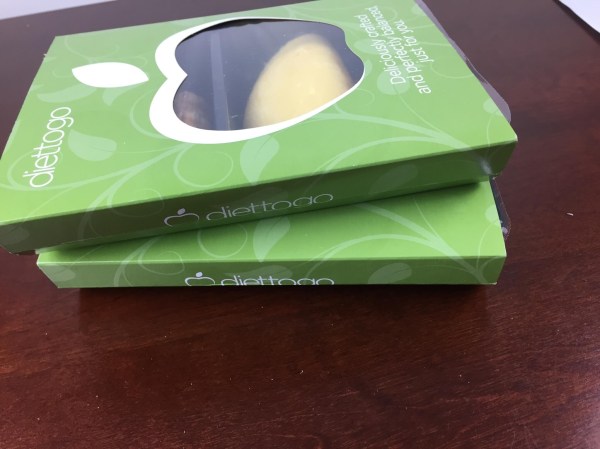 Diet-to-Go is a diet delivery program delivering delicious meals designed to help you lose weight without all the counting, measuring, shopping, and cooking. It's perfect for people with really busy lifestyles – and so good! (No like really, these were delicious!)  Diet-to-Go's plan is simple – they send you pre-made nutritionally balanced and portion-controlled meals in one of 3 plans: traditional low-calorie, vegetarian, or low carb. All the meals arrive in a styrofoam cooler with dry ice, ready to go into your fridge or freezer.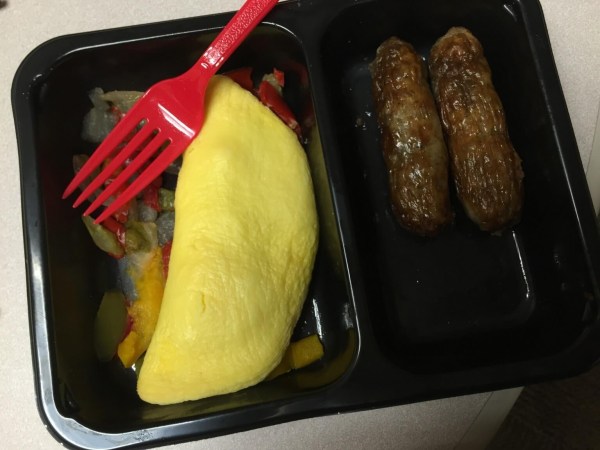 Diet-to-Go sent me two days of meals to try out, all customized to my eating preferences, which is low carb. I asked that they didn't send fish or mushrooms, because those aren't really to my taste. If you participate in this program you can swap out meals and the in-house nutritionist can help customize your plan so you're getting a balanced day every day. There's also an online community as well as a phone app. I think the cheese omelet with sausage might have been my favorite. It was the first time I'd eaten a full breakfast meal in just about forever. I forgot how good that feels!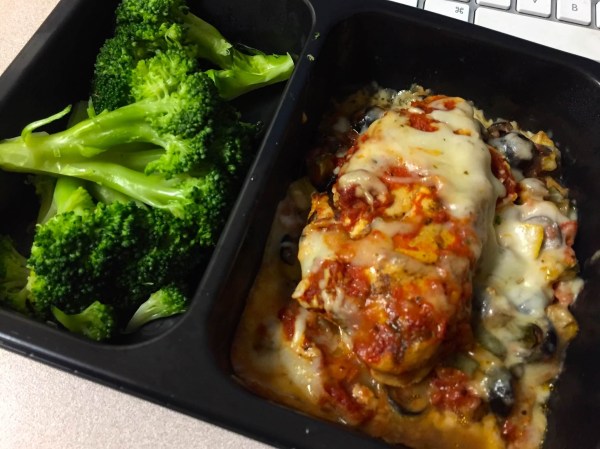 Diet-to-Go does encourage tracking your meals in the app, not because it's necessary to follow the program (everything is counted for you already) but in case you want to mix things around, swap things or, or develop the skills you'll need to take off the weight.  And OMG look at that cheese! The low carb plan isn't low fat, but it wasn't off the charts ridiculous. It was portion controlled but fulling and I didn't get hungry (I ate these meals over 2 days to get the full experience). My coworkers were jealous of my meals  – especially breakfast!
The traditional and vegetarian meal plans both offer 1200 and 1600 calorie options, so you can choose the best plan that meets your needs. The Diet-to-Go nutritionist team can help with that, too.
I cooked each and every one of these meals in the microwave. A couple had an issue with a little too much water being released from the veg, but I did what I always do and stuck a paper towel on it and soaked them up.  I found all the meals to be delicious, easy, and fit right in with my lifestyle.  The Teriyaki Flat Iron steak was perfectly cooked, and I was amazed how it turned out after being nuked – perfectly tender and medium rare.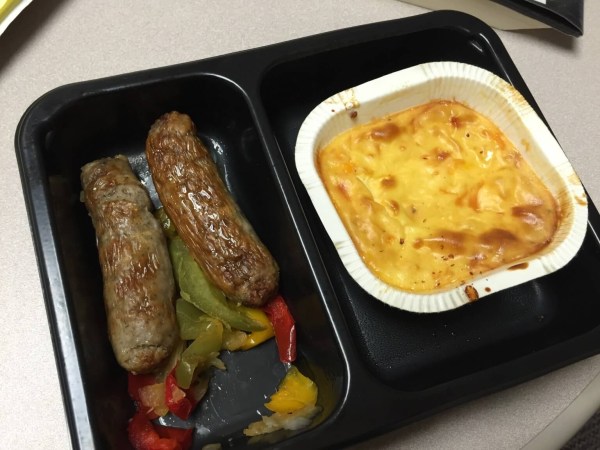 All of these foods are real foods! I checked out the ingredients and the most "weird" ingredient was the anti-caking agent used in the cheese. Everything was flavorful and well seasoned, and I believe most (if not all) fall in to the technical "low sodium" category. The 3 cheese quiche was so good.  Although you can get a lunch/dinner plan, I recommend that you not skip the breakfasts on your Diet-to-Go plan, because they are so delicious.  All the meals run on a 5 week rotation – you can see your faves again, but there's not too much repetition, which is important in sticking to a healthy eating plan.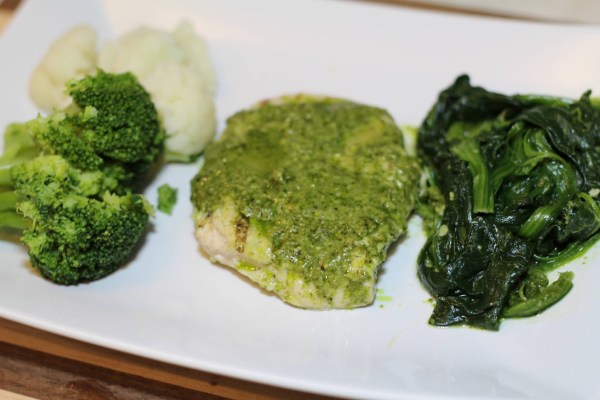 I thought the Diet-to-Go meals were pretty inventive – lots of sauces made out of pureed veggies, cauliflower mashes, flavor imparted by herbs and spices instead of weird chemicals, this is healthy food. Another thing I liked – there were no special preparations. I just removed the lid from the tray, stuck a paper towel on it, and heated all the meals for four minutes.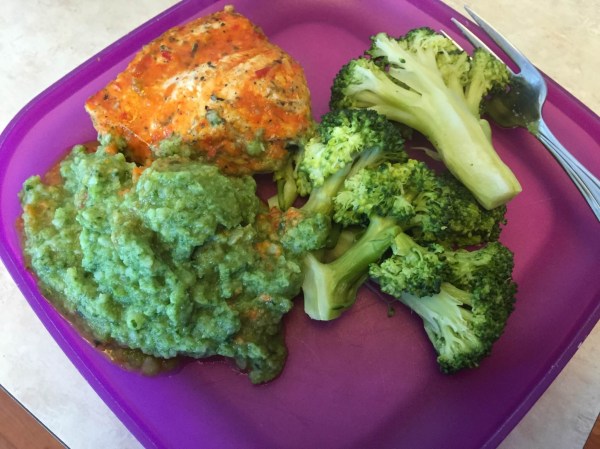 A week of meals including breakfasts will run you about $180 per week ($160 on the traditional plan). You can save 25% off your first meal delivery order with coupon code DTGA135. If you're looking for a diet delivery meal program, I think Diet-to-Go is fantastic. It was delicious, healthy, and I had to do absolutely nothing besides heat and eat.
Diet-to-Go is an excellent choice for anyone that wants to take the hassle out of eating to lose weight. I thought the cost was reasonable for what you get – a total replacement of shopping, preparing, cooking, and cleaning, plus weight loss foods. There are no long-term commitments, signup fees, or anything like that. You subscribe per week, and you can pause or cancel at any time.
If you live in the DC area you also have the option for local meal pickup instead of delivery. This leads me to believe that many of the women in powersuits or other uniforms in the DC area are rocking Diet-to-Go long term. They are like your own personal chef and you can eat these meals without thinking and just go on without obsessing about your plan. That's what I really look for in a weight loss program – something I don't have to think about too much because I just don't have the time for it. I would absolutely do this again on my own!
Coupon: Get 10% off your first meal delivery order with this link – no coupon code required!
Visit Diet-to-Go to subscribe or find out more about this weight loss plan! You can also see more diet delivery programs in the subscription box directory.
The Subscription
:
Diet-to-Go
The Description
: Get delicious, healthy and portion-controlled meal plans and access to expert support staff. For less than the cost of eating out you can have healthy, restaurant-quality meals at home or on the go. Traditional, vegetarian, and low carb menus for women or men, 5 or 7 day plans, breakfast or no breakfast.
The Price
: $160 per week