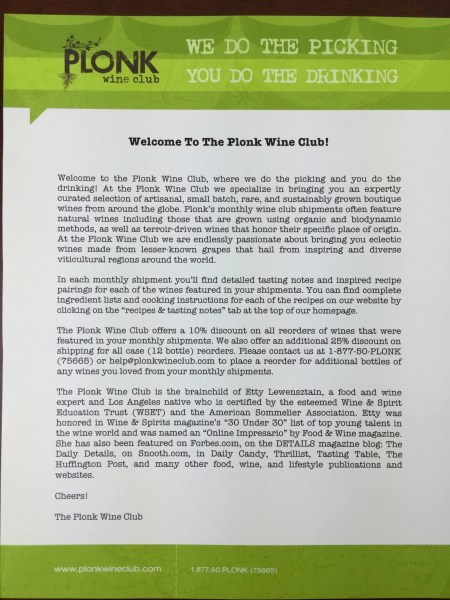 Plonk Wine Club is a wine subscription box offering 2, 4, or 12 bottles per month in either a red, white, or mixed shipment. Plonk specializes in curated artisanal, small batch, rare, and sustainably grown boutique wines.  You'll receive detailed tasting notes and expert recipe pairings delivered with every wine shipment.
In your first shipment you'll get a really nice corkscrew, too! We needed one, so it was perfect. I like the bright color so I can find it in the drawer!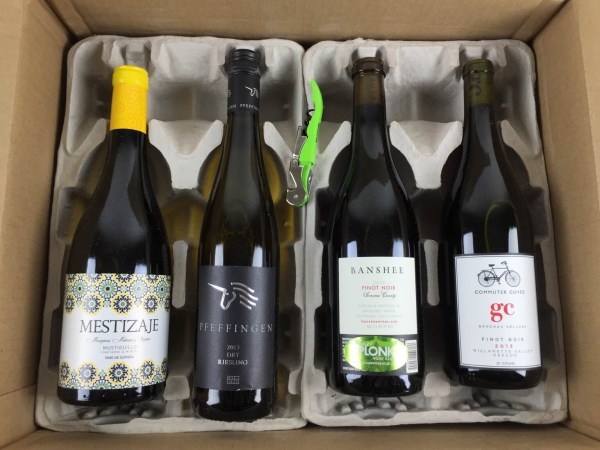 We ordered a 4-bottle mixed club (reds and whites) so we could get a good idea of what's in the club. Along with the wine and the magazine, you'll also get 10% off reorders, and a 25% shipping discount on case reorders. One of the things we have discovered that part of the value of a wine club is in the reordering discount. We recommend sampling some of your favorite clubs, then picking one or two to join to take advantage of these benefits.
Plonk Wine Club is accompanied by informational sheets on the wines including pairing ideas. We found these helpful in determining which wine to select for our meals.
We found the tasting notes to be expert but not inaccessible.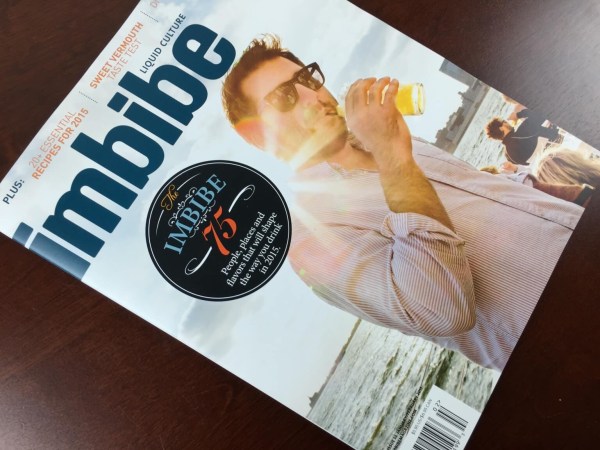 Imbibe Magazine isn't just alcohol – there were features on juices, coffees, and teas too. It's professionally produced and we loved reading it. We thought it was a great bonus item. Imbibe is bimonthly, so we're not sure how they handle that yet.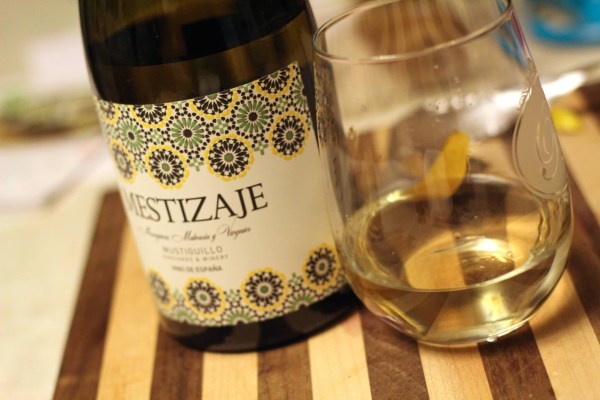 Our tasting notes on the February 2015 Plonk Wines:
Mestizaje Bodegas Mustiguillo 2013:  an interesting white blend containing Merseguera grapes. Bold and a bit acidic, with an assertive ripeness.
Pfeffingen Dry Riesling 2013:  crisp and ever so slightly tart, this dry Riesling does not disappoint.  My favorite selection of this month, it has a pleasant mineral character and clean body.
Banshee Pinot Noir 2013: the first of two Pinots of divergent character.  The Banshee features deep fruit with some herbal notes.  A slight dry and tannic quality balances and distinguishes this Pinot from its companion.
Grochau Commuter Cuvée Pinot Noir 2013:  bright and fruity, this Pinot finishes a little sweeter than the Banshee.  Cran-raspberry flavors shine through; buoyant and tasty.  
We enjoyed this wine club. The magazine and the corkscrew are nice bonuses, though the wine was a little pricey at $89.99 for four bottles. As noted, wine club members obtain discounts on the wine. You can see what month you'll receive when you sign up on the order page – the cutoff is typically the end of the month.
Visit Plonk Wine Club to subscribe or find out more.  You can also see more wine clubs & subscriptions in the directory.
The Subscription
:
Plonk Wine Club
The Description
: Plonk Wine Club is one of the top rated wine clubs of the month. Included in each subscription is 2, 4 or 12 bottles delivered to your or your gift recipient's doorstep every month. Detailed tasting notes and expert recipe pairings delivered with every wine shipment, and a complimentary issue of Imbibe magazine.
The Price
: $50 per month