Le Parcel is a period subscription box that will send you all the supplies you need for that time of the month plus a gift and some sweet treats. It's $20 per box, including shipping, and you can save $3 on your first box with code GIFVE4. I thought this was a great box!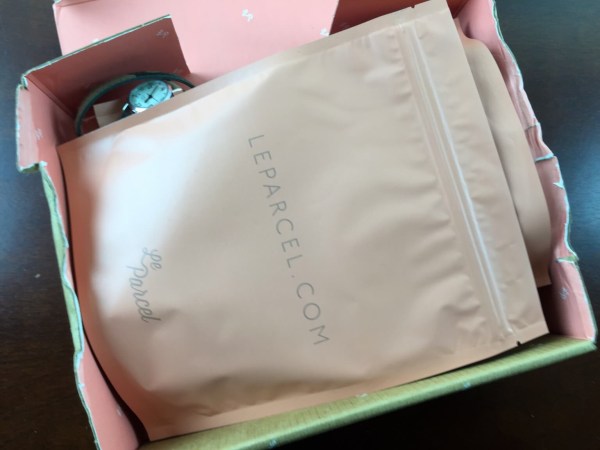 All your period supplies come sealed up in these fun bags. You can choose up to 25 menstrual supply items – tampons, pads, and liners. You will also select the date of your last period as well as the frequency.
I was crazy impressed by the options of this period subscription box – I could choose, ultra, super, and super plus tampons. As noted above, I received this box for review, but I'm signing up.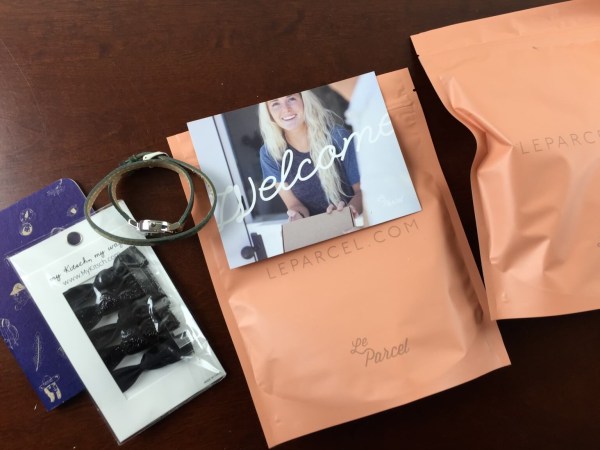 I was surprised how much was in this subscription.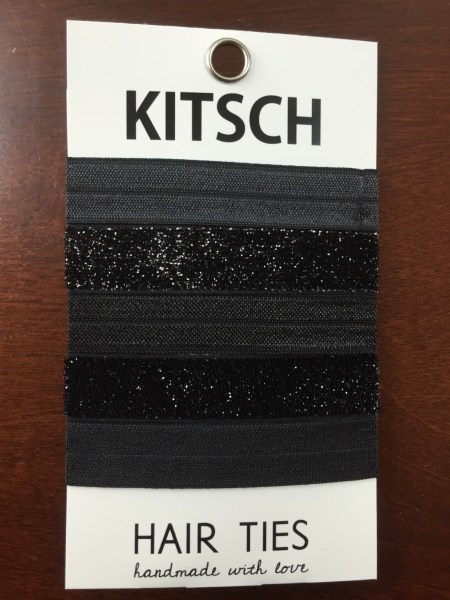 Kitsch Hair Ties – I love these shiny & sparkly black hair ties. These are super practical and a fun gift to receive.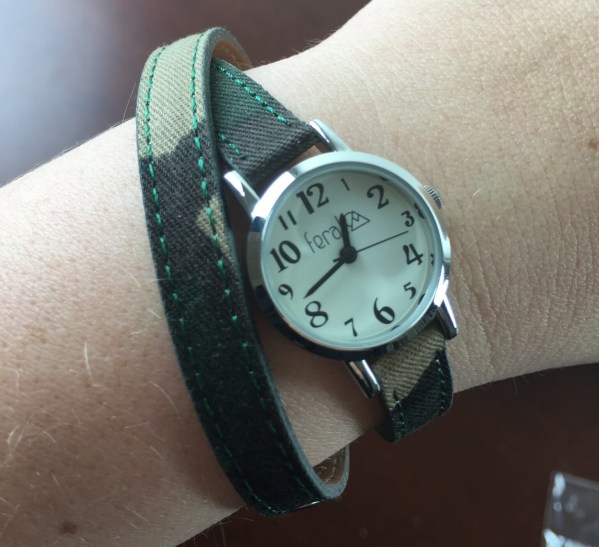 Camo Wrap Watch – I think this is cute and funky – something I'd never buy but great to accessorize an outfit.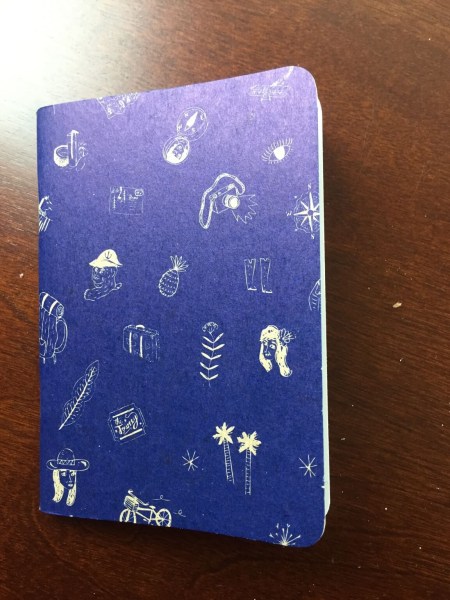 I don't recall the brand of this notebook (we cleaned my office last night) but it was one of those hipster brands. I carry one of these slim notebooks around for ideas that pop into my head that take too much effort to capture on my phone.
Yesss. These Knot Truffles are 3 flavors: toffee, espresso, and dark chocolate. My one criticism – I can't opt out of the espresso. These truffles are also gluten-free.
All the supplies that came with this order. I can't remember if I expressed any preference for my review box, but I just checked out a box myself on the site and was able to totally customize with exactly the items I wanted.
I was impressed by the user interface for this subscription and the ability to really customize my period supplies.   I also happened to just personally enjoy all the extras that came with, so I signed up. There's also something very soothing about that coral color. It made me happy and calm.
Visit Le Parcel to subscribe or find out more! You can also see more period and time of the month subscriptions in the directory.
The Subscription
:
Le Parcel
The Description
: Choose a combo of 25 tampons, pads, and panty-liners and have them sent just in time. Le Parcel sends chocolate in your package plus a special gift.
The Price
: $20 per month
The Coupon
: Save 20% off your first month with promo code
GIFVE4
. Exp 3/31.