This month, I received The Honest Company's Essential Bundle, and added a few new items I have never tried! I absolutely love almost every single product The Honest Company makes, and there are honestly only a few select items I have not tried.
In each bundle you get 5 Honest Company Essentials products of your choice and you can add three more at 25% off from an expanded variety of items. This is what I do because I never like to pay shipping. The Honest Company Essentials Bundle costs $35.95 per bundle plus $5.95 shipping, but you can skip shipping by ordering enough add-ons to your bundle to reach over $50.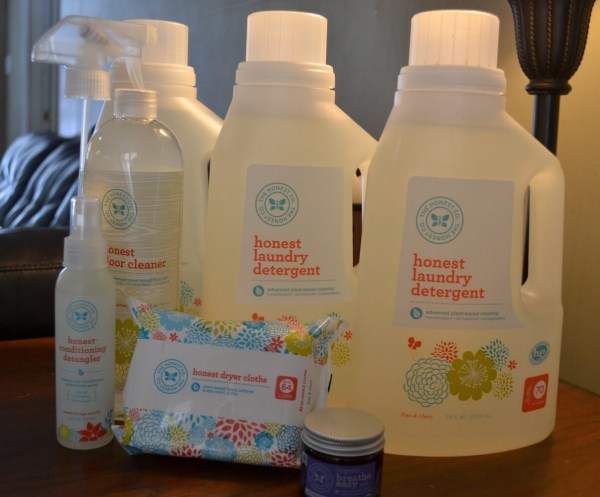 Every month, I get enough detergent to last by adding two onto my order! I love this detergent, especially because my daughter has Eczema. It is un-scented, and has no toxic chemicals. A little goes a long way!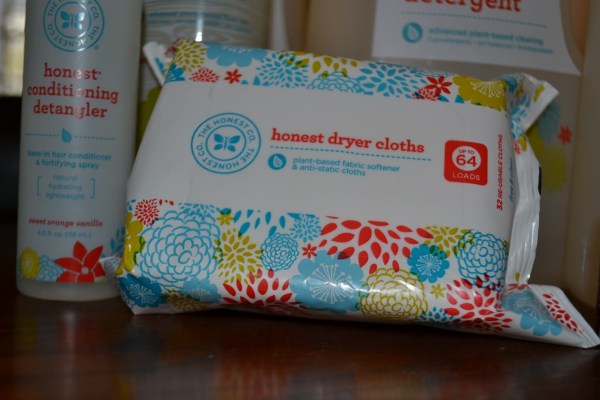 Honest Dryer cloths are specially formulated with plant-based ingredients. I have never used this, so I am so excited to see how they work!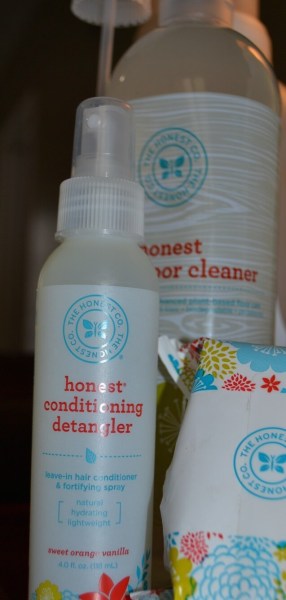 Conditioning Detangler: The scent of this detangler is fabulous! My daughter's hair is very tangly, and this works perfect. Great product!
Floor Cleaner: One thing I enjoy about all of Honest cleaners is they come with the "squirt" attachment for you to insert yourself. This is great for shipping purposes! I have used all of their cleaners (my favorite is their countertop, and bathroom spray) and having wood floors throughout the house makes me love this product! All of their cleaners come in the 4 oz concentrate bottle (just add water) so you do not need to waste the bottles! I ordered a new one because my old one was grimy!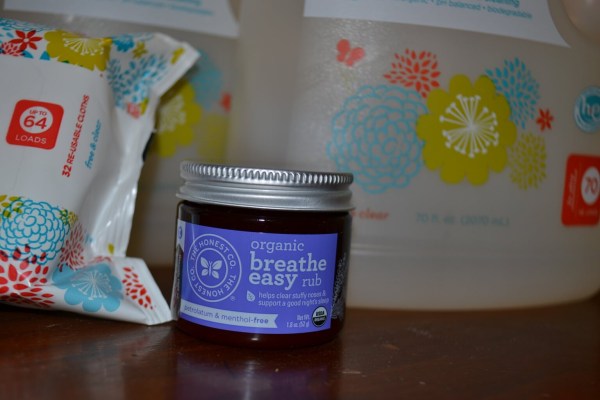 Organic Breathe easy rub: Since it is flu/cold season I wanted to get this to have on hand (and sure enough my daughter started coughing last night!) This does not contain menthol or petroleum and is made with lavender and rosemary oils. It smells amazing, and I will be using this tonight.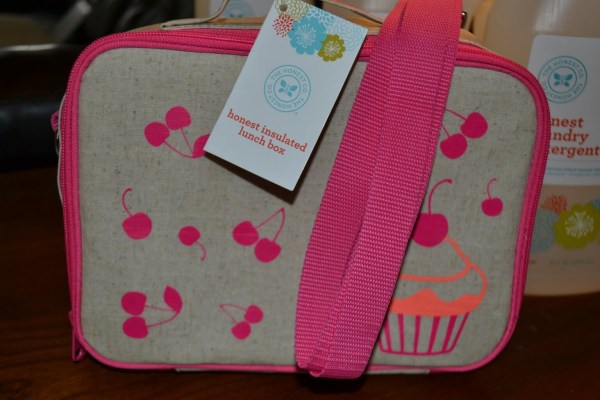 One thing, I wanted to add onto my order was the new lunch boxes Honest is offering. I was impressed when I opened this! The quality is amazing, and i love that it is made with PVC free coating. It comes with a strap, so your child (or you) can swing it over your shoulder. They also come in a variety of different patterns.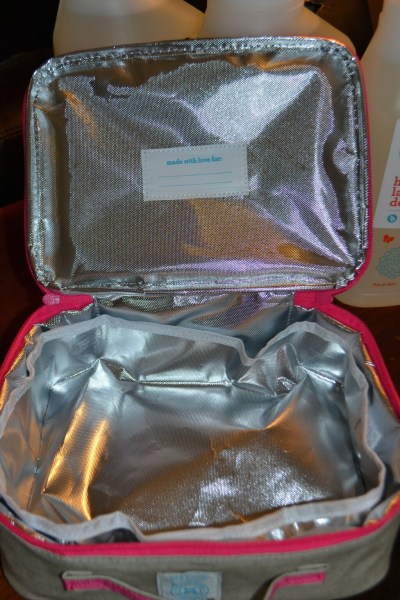 The inside has an interior lining which you can remove for cleaning, and a mesh pocket for utensils, napkins and more!
As a reminder, for new subscribers when you sign up with my link you can save $10 off your first bundle – Health & Wellness, Family Essentials, or Diapers & Wipes – by using promo code INVITED10. And a hint – when you get a bundle, do it less frequently and add-on products until you get to $50 for FREE SHIPPING at Honest.com! OR sign up for TWO bundles (like diapers & essentials, or diapers & health/wellness, etc) and get free shipping!