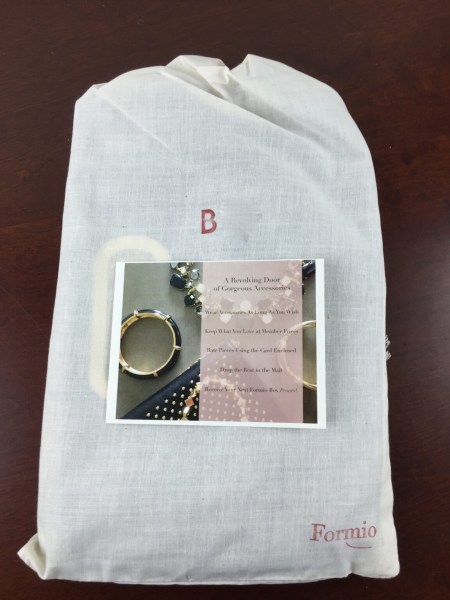 Formio is a new to me jewelry and accessories rental subscription! When you join Formio you'll take a quiz on which pieces you love, and your stylist will put together a package for each shipment of new styles for you to enjoy. There is free shipping both ways and your package will arrive in an outer envelope and include a great dust jacket for a clutch.
There's a card for feedback on everything you received. Formio is a really unique subscription because it includes purses too. I love the idea of getting a purse to use for a couple times and sending it back. I also liked that I could mark items to receive again. You can keep things for significantly discounted prices.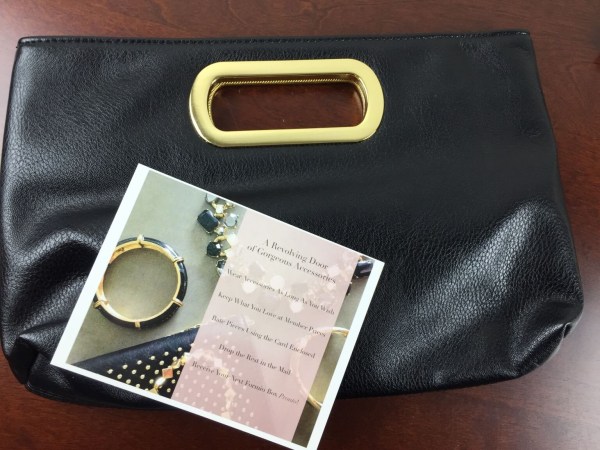 I was excited to see what I'd received because I loved the pieces that were available to me through the Formio wishlist.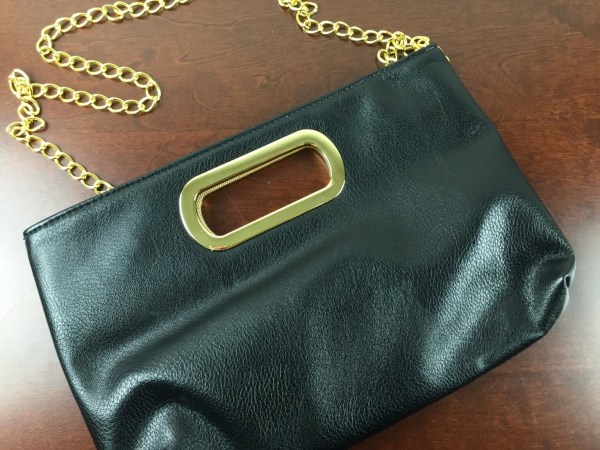 Manhattan Collection Soho Clutch – This is a fun clutch and the chain is removable. I prefer it without but it's up to you!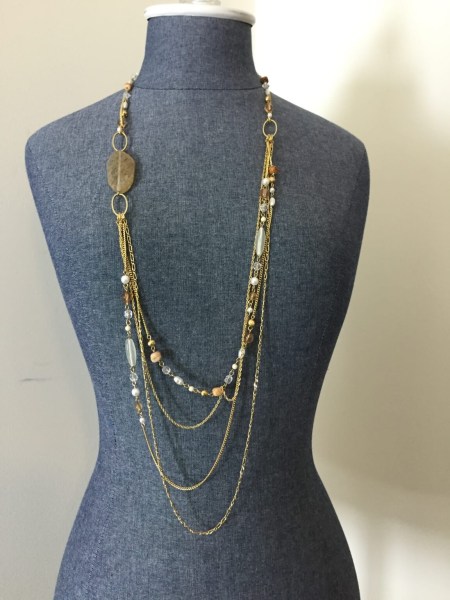 Hamptons Collection Weekend Getaway Layered Chain – I don't remember if I wishlisted this one or not, but I absolutely love it. The layered look is something I'm not comfortable doing on my own so pieces like this help. Gorgeous.
Manhattan Collection Allure Mod Earrings
I liked that they included metal and silicone backs with the earrings.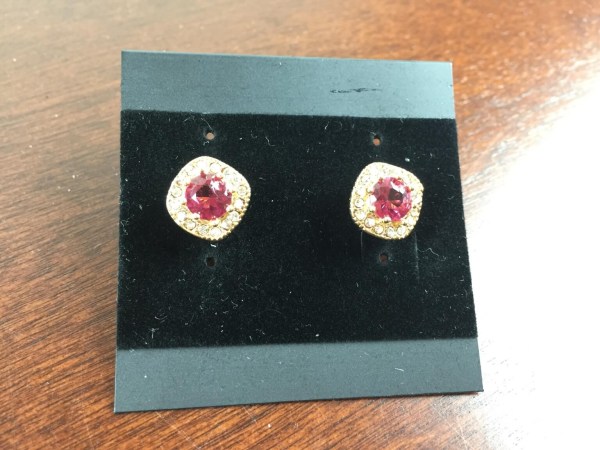 Versailles Collection, Artis Rose – These were hard to capture and definitely my favorite. I enjoy the button style earring a lot because they don't get in the way, and these were just so pretty. I want to get them again!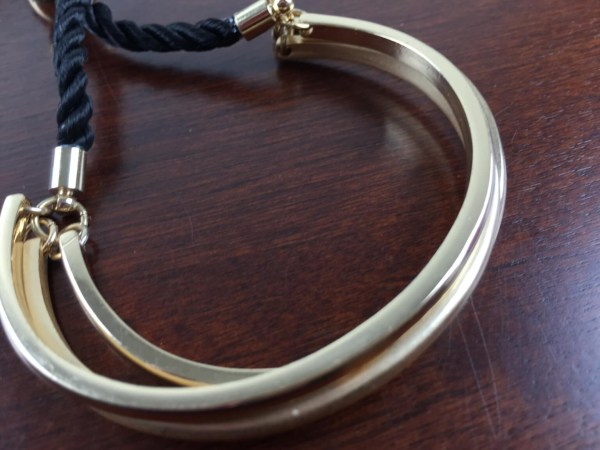 Suth Beach Collection, Stella's Adventure Bracelet – I wasn't particularly fond of the closure on this bracelet and noted on my form not to receive Lariat-style bracelets in the future.
I wasn't really sure if I was supposed to keep the dust jacket or return it, so I placed the clutch inside of it before sticking it back in the envelope. I figured it is for protecting the purse! I was really happy with everything I received and I thought it was a good deal for $18 per month. Accessorizing your outfits can really add up if you're looking for unique pieces every time, and takes up a lot of closet space. I'm a huge fan of rental subscriptions and would recommend this one too.
Visit Formio to subscribe or find out more! You can also take a look at other Jewelry & Accessories Subscription Boxes.
The Subscription
:
Formio
The Description
: Get unlimited accessories and clutches on loan. Free shipping both ways. Cancel anytime.
The Price
: $19 per month