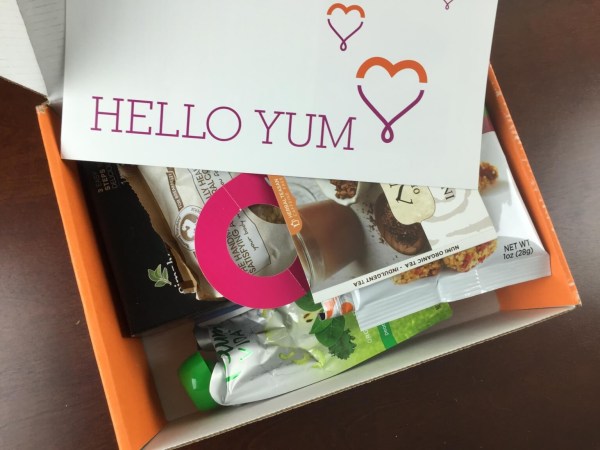 Bestowed Box is a subscription box full of healthy, nutritionist-curated items perfect for a healthy lifestyle. I like this subscription because my family & I are able to discover new products and brands that I don't necessarily see all the time! You can take 10% off all subscriptions with coupon code LOVEHEALTHY

The value of Bestowed boxes are variable, but this one looked pretty good.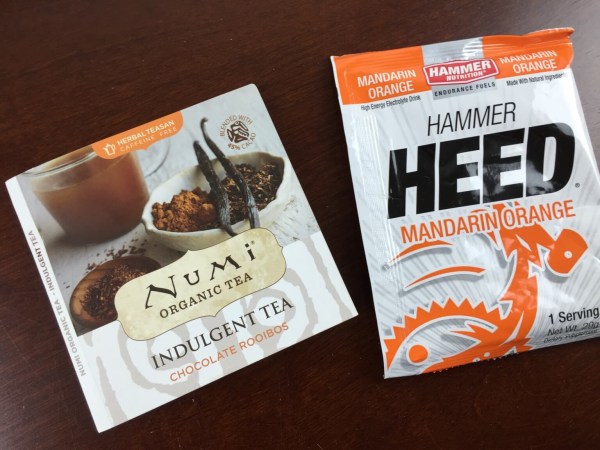 Numi Tea – Chocolate Rooibos I'm not a tea drinker but this looked intriguing! It combines cacao with the rooibos. There are 4 flavors in this Indulgent Tea line and they have great reviews!
Hammer Nutrition's Heed in Mandarin Orange This says it's a high energy electrolyte drink. It only had 2g sugar but 27 grams carbs. It's ok for some people but not for me.  This felt more like a body builder's supplement, but I liked it had no simple sugars, wheat, or dairy.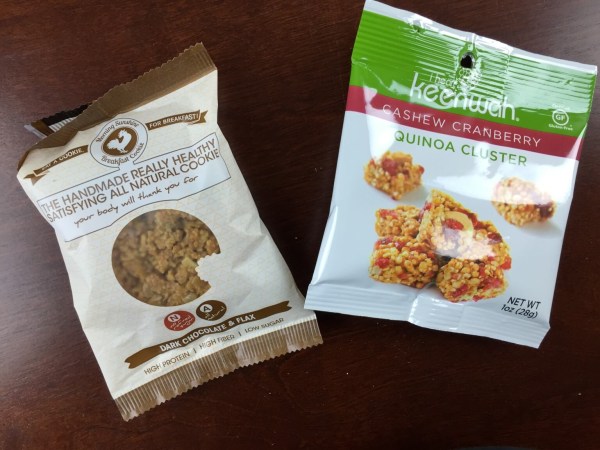 Morning Sunshine Breakfast Cookies Dark Chocolate Flax I could absolutely see buying these! The first bite is "it's a flax cookie" but I totally enjoyed it, and I liked that it had high protein & fiber and low sugar, plus all the good omegas!
I Heart Keenwah Cashew Cranberry Quinoa Cluster Snacks Cranberry and cashew are a good combo and I haven't tried these yet!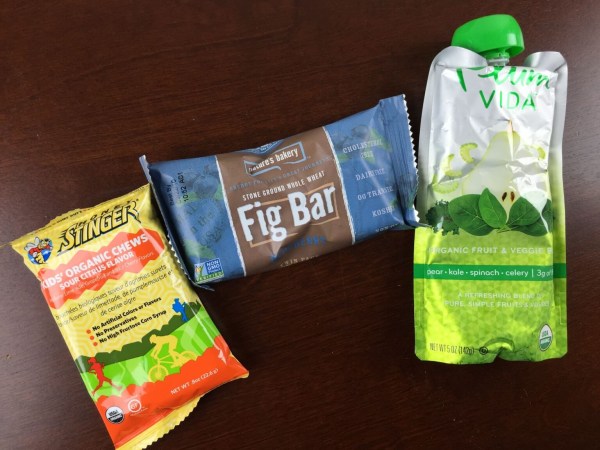 Honey Stinger Organic Sour Kids Chews
Nature's Bakery Fig Bars – Blueberry
My kids love the sour chews – that's a given. I adore the Nature's Bakery Fig Bars (and their entire product line). I hadn't tried the Plum Vida yet – they're sold exclusively at Target and they're the grown up version of Plum's baby food. They're pretty low calorie and I like that you can kind of use them for whatever you want!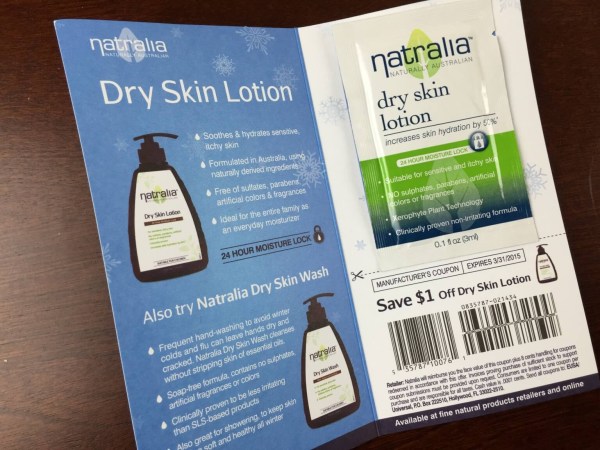 Natralia Dry Skin Lotion: I didn't think this sample was anything special but it would be great for someone that needs a super pure moisturizer. I would have really liked to try the dry skinwash – I do have issues with frequent handwashing. I want to keep clean but it kills my hands. Natralia is clinically proven to increase skin hydration by 50% in 14 days, so I would have liked to have tried a 14 day supply.
Simply Organic Steam Gourmet Paprika Chicken – This contains the parchment and seasoning for two dishes! I love little kits like this that make it easy to turn chicken and veggies into a meal. If you're vegetarian you could also cook it with tempeh I think.
I thought this was a good collection of interesting and unique snacks and other foods.  I didn't love every single item, but I never expect to in a healthy food subscription. Bestowed' value never quite reaches the cost of the box so I suggest a year long subscription to ensure that you are getting the best value. If you want to subscribe to Bestowed Box, don't forget you can save 10% off all subscriptions with coupon code LOVEHEALTHY and enter the giveaway below!
Check out all my Bestowed Box Reviews or see more Food Subscription Boxes or find more special diet/health-conscious boxes too.
The Subscription
:
Bestowed
The Description
: Get 5+ NEW healthy and delicious foods delivered to your door every month – each one hand picked by celebrity nutritionist and author Heather Bauer.
The Price
: $19/month
The Coupon
: 10% off all subscriptions with coupon code
LOVEHEALTHY
Please remember that although we cannot ask you to like a page on Facebook, your likes are important to us. Your likes help keep the blog running and help make giveaways possible! We appreciate your support. Thank you!