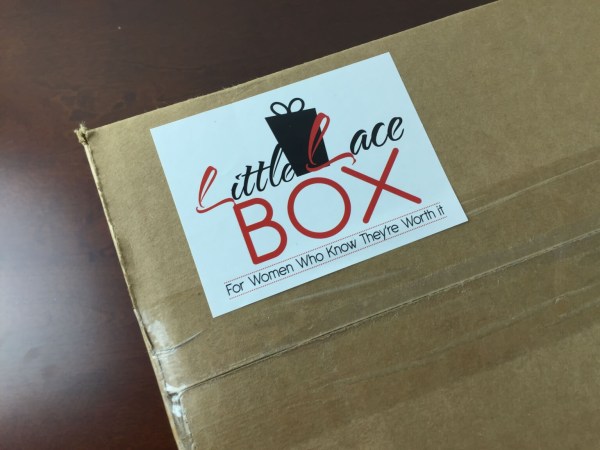 Oh, Little Lace Box had a heck of a time with their website today – it crashed with the mega demand for subscriptions! You may or may not be able to get through – but it's worth a shot!  LLB is a lifestyle subscription box  with a combo of beauty, lifestyle, and home products. You can save $10 off your first box with code LLB10! Be sure to read the bottom of the post for a walkthrough of LLB's amazing points program if you are unfamiliar with it! Current subscribers take heed – triple review points end during January. Review your items. Thanks Rebecca!!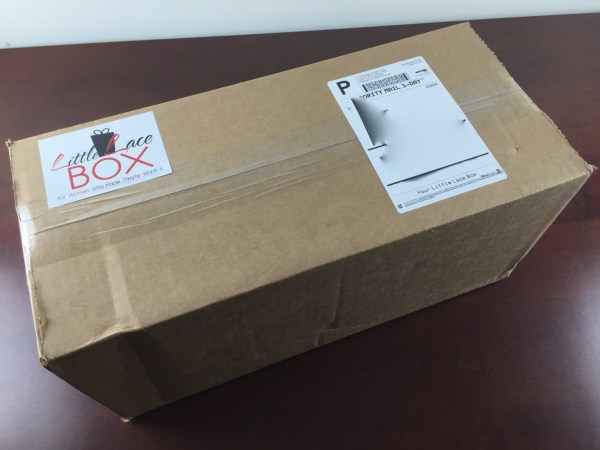 The January Little Lace Box Theme was "The Dining Car," a homage to Downton Abbey and "practical vintage."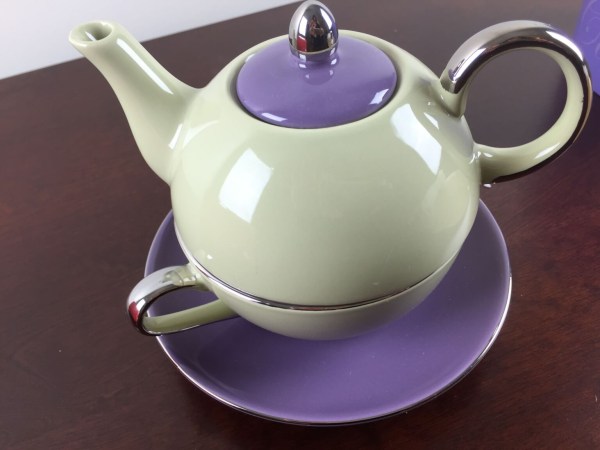 Siena Tea Collection – Tea for One Set ($24) Precious & porcelain! I am not a tea drinker, but it's my color, and I was impressed with the silver edging. I am wondering how to use it in my bedroom (because it matches my decor!).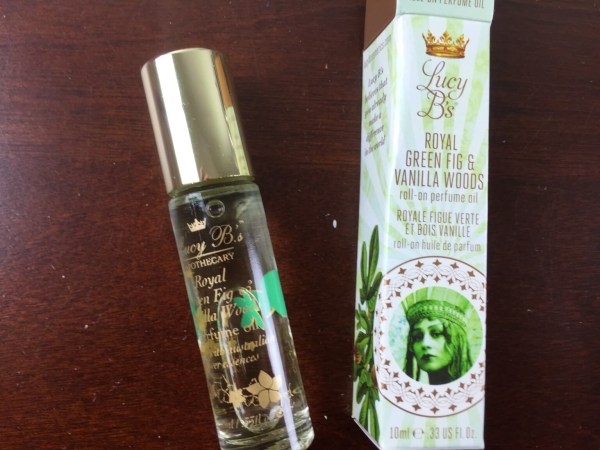 Lucy B Roll On Perfume Oil in Royal Green Fig Fig and Vanilla Woods ($19) This is just a lovely lovely scent and I'm ridiculously fond of figs. What a great product/brand discovery!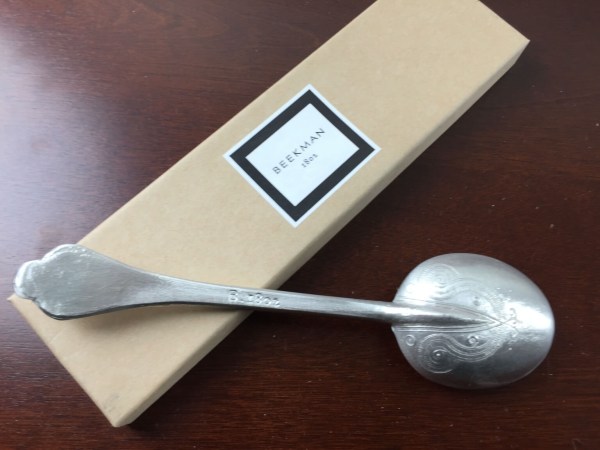 Beckman 1802 Authentic Hand-forged Britannia Fruit Spoon ($20) A big honking but detailed (and dishwasher safe!) spoon. I believe that my husband is likely to steal this for coffee scooping. The design mold was found discarded on the mansion's property. So lucky it was brought back to life!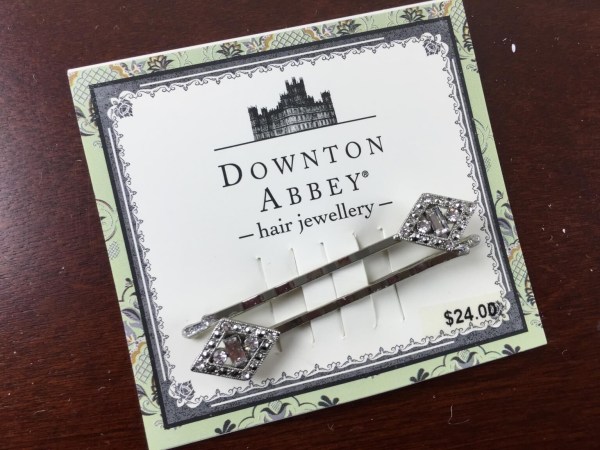 Downton Abbey Hair Jewellry Bobby Pin Set ($24) Well isn't this just plum delightful? I think they're darling and you can use them to decorate a bun or just pin your bangs back!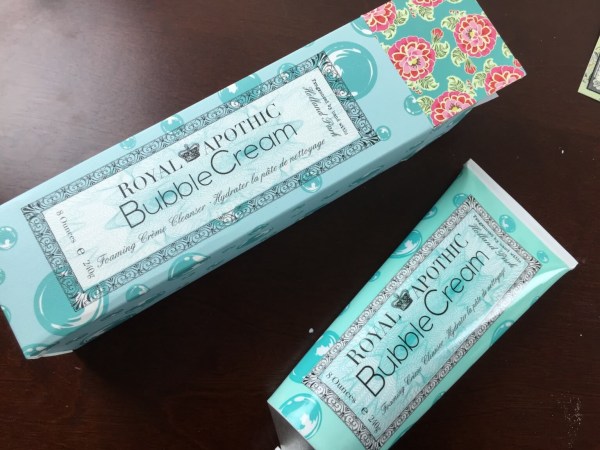 Royal Apothic Bubble Cream ($20) This was much MUCH larger than I'd imagined! See the size of the tube in the photo above. Great vintage packaging with a nice bubble lather. Perfect bath gel and I can't wait to use it. It's just so seriously substantial. I don't know how these ladies put this box together but it's magic!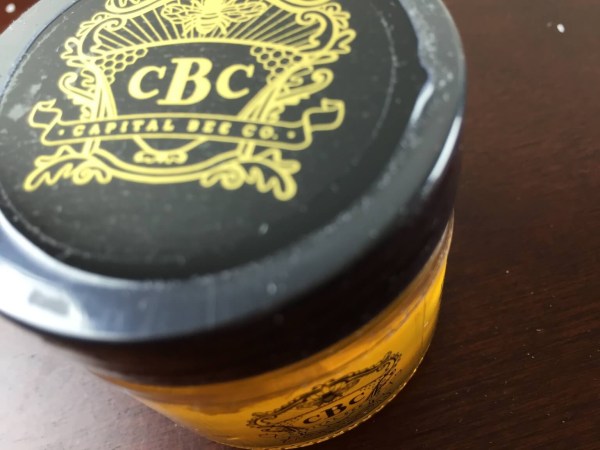 Bzzzzz
Capital Bee Raw Hand Cut Holly Honeycomb – Bonus! ($7) If you're not a tea drinker, serve this with your next cheese board! This one is from Savannah and I'm excited to try the flavor!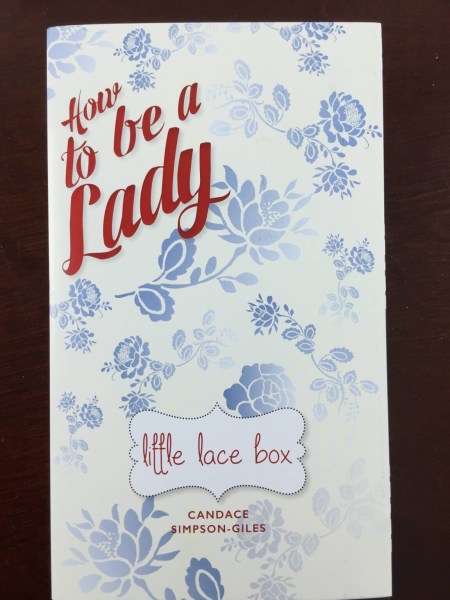 How to Be a Lady by Candace Simpson-Giles ($17) At first this one was a head scratcher, but it was more up to date than I'd imagined. The cover was exclusive to LLB. 
The January Little Lace Box had a total retail value of around $130. The box is $39.99 per month (amazing value), and you can save $10 on your first box with code LLB10. What I said last month is exactly true of this month
I love how this box is totally different every time. I have appreciated each and every one of them. They aren't formulaic at all and just a little bit bold – perfect for my new year!
And the funny thing about spoilers – I didn't love them when I posted them today (I'm not a tea drinker) but I still loved this box – plenty of value even if you weren't a tea drinker, and it was on-theme and witty too.
Visit Little Lace Box to find out more or to subscribe! You can also check out all my Little Lace Box Reviews!!! You can save $10 on your first box with code LLB10. Check out these subscriber reviews of Little Lace Box and don't forget to sign up for an account because you'll earn points for doing that too! Be sure to check out the February 2015 Little Lace Box theme! 
The Subscription
:
Little Lace Box
The Description
: Get hand-curated, nearly impossible-to-find designer products directly to your doorstep every month. Your monthly box will be brimming with high-end, brand name beauty, lifestyle, and home product samples to treat yourself to and dazzle your friends during your next night out.
The Price
: $39.99 per month
The Coupon
: Save $10 on your first box! Use coupon code
LLB10
!
How Little Lace Box Works & the Point System
Little Lace Box
 is like Popsugar Must Have Box in that you'll be getting a mix of items from all different categories – it's a lifestyle subscription box for women. And it's like Birchbox because they have POINTS! You will receive 200 points for opening up an account, one LLB point for each dollar spent in the boutique, and you also receive 150 LLB points for reviewing your product after you receive it. For every 50 points you accumulate, you get one LLB reward dollar to spend in the shop. So if you open up an account and get a one year subscription ($383.90) you'll have earned 584 points – that's $11 in the shop. PLUS
you get another 150 for every item you review, plus your review of the box
. (Note that the 150 points ends at the end of January – please do your reviews to get max points! After January it is 50 points per reviewed item.) You will even get a reminder email 5 days after the box ships reminding you to review.