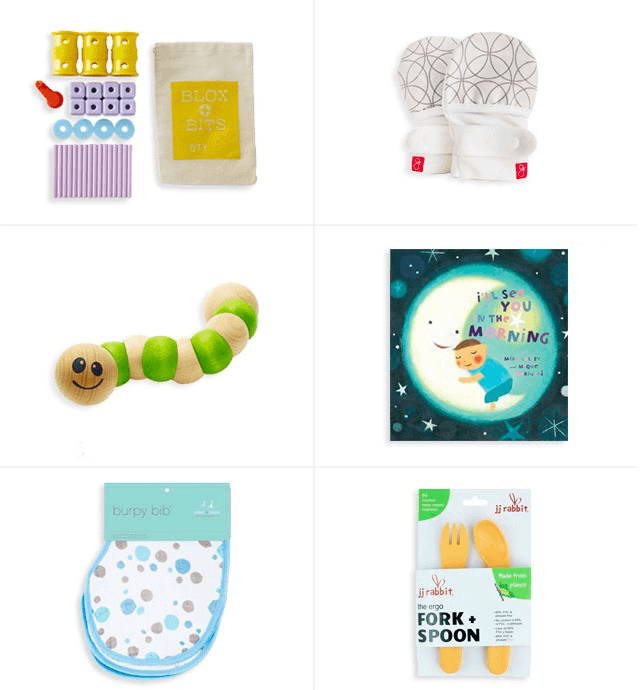 Citrus Lane is a subscription box for babies, kids, and toddlers and they send GREAT items that are always a hit with my kids! I have two coupons! Make sure you get in on the Valentine's Box deal while it lasts! This expires FRIDAY and you'll get the free bonus box and save 35%!
Through 1/16  you can get a free Valentine's bonus box & save 35% by using code BEMINE. When that expires, or if you don't want the bonus, use code SAVE40 to take 40% off your box. (Update – I think SAVEHALF is working again!)
The box! We received Faber-Castell 12 MAX Colored Eco Pencils ($2.70), petit collage color me placemats ($12), Goldieblox Mini Set ($10??), and a Smarty Pants Vitamin Sample.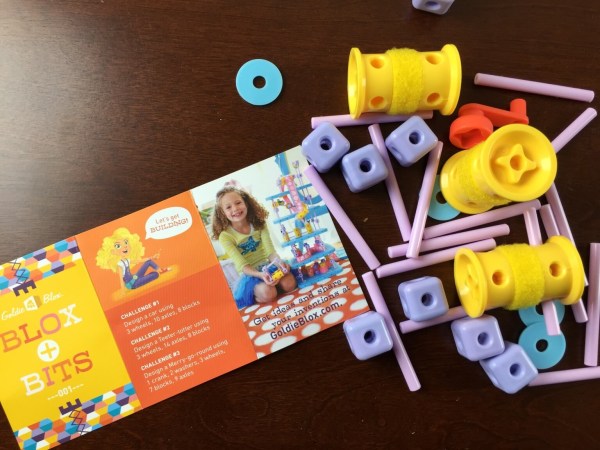 I was really excited to get this Goldie Blox set because honestly I don't know if my daughter will dig it. She can play with it tomorrow. There was a code for 10% off at Goldieblox.com, but that's somewhat stupid, because you can save more on GoldieBlox at Amazon (plus free shipping).
I love the placemats!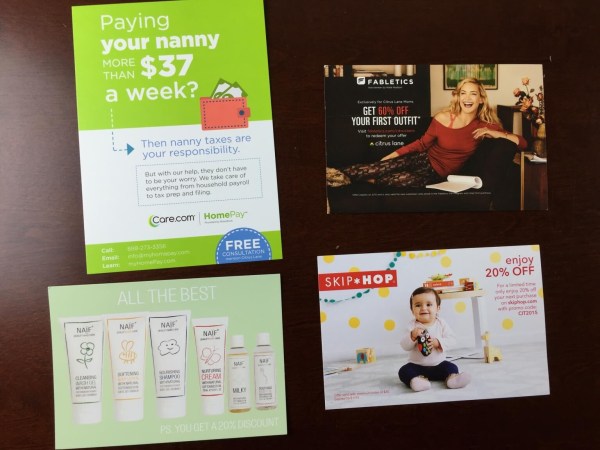 This is actually a shot of the cards from my baby's box (the ones in the bottom row weren't in this box).  This box included information about Care.com (which I do use). The box advertises a 60% offer from Fabletics. I checked the link, and it's no different than the offer than you get here (my usual link). So unfortunately even that doesn't add to the value of this box, which was about $25. This really fell short from my expectations that the value of the items in the box meet the regular purchase price.
HOWEVER, you can save 35% right now with code BEMINE and get that cute Valentine's Box free. Citrus Lane is easy to cancel (you use the contact form and say you want to cancel and then it's all online). So that's a good deal. I would get this box and cancel while I waited for a long term subscription deal (I think I usually pay about 17 per box). Ultimately I liked the curation of this month's box – I just think it should have included an additional item.
Visit Citrus Lane to find out more about this box! Check out all my Citrus Lane Reviews! Don't forget to take a look at other Baby Subscription Boxes & Subscription Boxes for Kids.
The Subscription
:
Citrus Lane
The Description
: A box of 4-5 great items per month for your child aged 0-5 years old.
The Price
: $29 per month, down to $19 per month on a long subscription