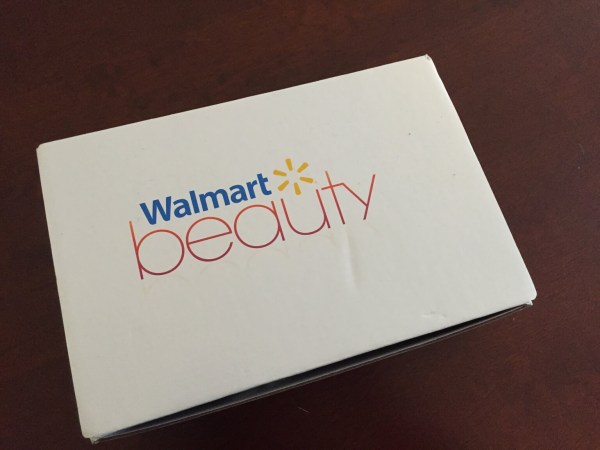 Walmart Beauty Box is a quarterly sample box – just $5 for the shipping and handling ($$$) and you get freebies. My last box was really nice but I thought this one was pretty terrible – almost all foil packs!
Apparently my age (36) means I get the old lady box. This was advertised as a $20 value and even though it's only $5 4 times per year, I don't think it's worth my money!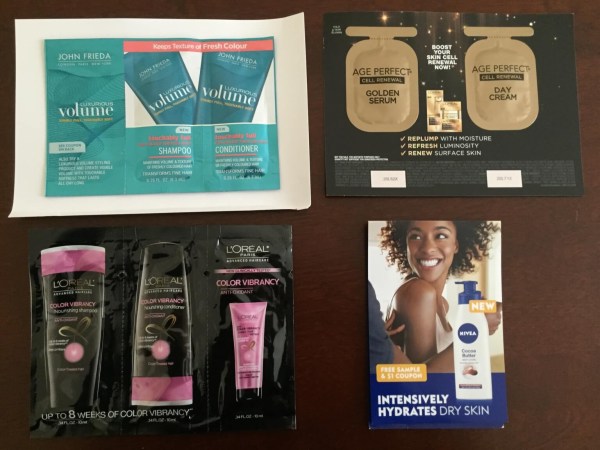 All free sample packs you can get in a magazine.
Pond's Cleansing Towelettes are good for my purse!
Pond's Rejuveness ($2.24) I looked up the price on this hoping there would be something actually expensive in this box, but no.
This box wasn't even worth $5 to me and perhaps had $4 in value. I am spoiled by all the really fantastic boxes I get elsewhere – but really, after points Birchbox is $5 (and there's usually a code where you can get more points off your first box  – check my last Birchbox review! you can get $10 in points for buying your first box and then $5 or more in points when you review the items).  Based on this box, I do not recommend, especially as it comes nowhere near the originally advertised $20 value. Except for the food category (low margins), most subscription boxes will give you back multiples (in product) on the cost of the box!
The Subscription
:
Walmart Beauty Box
The Description
: Each new season brings different product needs and a reason to refresh your beauty cabinet. In your Walmart Beauty Box, you'll find sample beauty products and tips on how to use those and other items sold at Walmart and on Walmart.com. Receiving your Walmart Beauty Box will be another reason to welcome each new season.
The Price
: $5 per quarter