Bespoke Post is offering a fun team colors Koozie with orders over $45 in the Bespoke Post Shop! Just order using the appropriate coupon code of your favorite playoff team. i.e., I will make my order using code PATRIOTS. Remember use coupon code RESCUE to save 30% off your first Bespoke Post box!
Also, because I'm feeling lazy and don't have any booze to infuse, just a quick peek at the Infuse box, which is still available!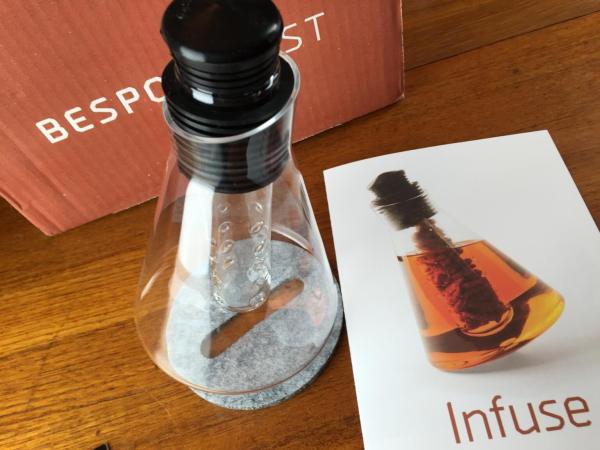 It comes with this great infuser (you put the infusing items inside the glass part in the middle) and can rest it on the felt coaster so it doesn't roll around.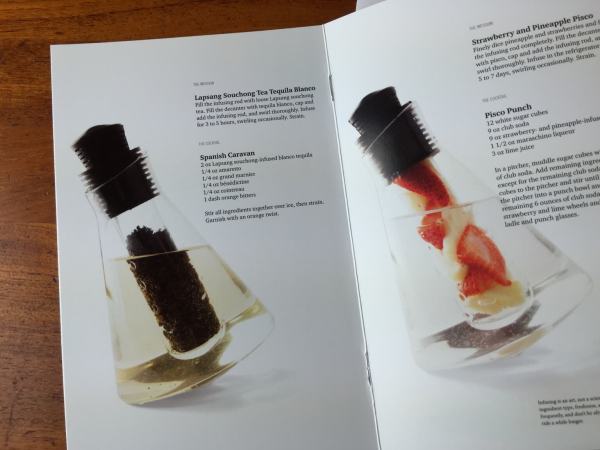 It comes with infusing ideas as well as recipes. I'm super into shrubs (old style cocktails made with drinking vinegar) and I'm wondering how I can use this to make those! I'm not really feeling either of the main picks this month (we already have the Sweat box) so I will probably use the Koozie coupon as a treat for my husband!
Visit Bespoke Post to sign up or to find out more about this exceptional box! You can read all my Bespoke Post Reviews and my husband's Bespoke Post Reviews too!
The Subscription
: 
Bespoke Post
The Description
: Curated theme box for men. Each luxury box delivers items centering around one central theme. Past boxes have included complete shoe care for professional men, unique accessories, bar mixology, tequila tasting, charcuterie entertaining, and more.
The Price
: $45 per month