Try The World is a bimonthly international food subscription box – every month you'll get new treats and delicacies delivered from a new destination! Every Try The World box includes 7-10 artisanal delicacies, a card describing each product, and a culture guide & recipes! So far they have curated boxes from France, Japan, Brazil, Italy, Turkey, India and the UK with the most unique and authentic products you won't easily find where you live. Every box includes $60+ of delicious food from a different country. Boxes are $39 – lower with longer subscriptions! You can save 30% with coupon code MOMMYSPLURGETRAVELS or you can get a FREE Holiday box with your subscription or save half on your holiday box! See the details at the end of this post! I am sure this deal will expire when the Holiday Box sells out, so get on it!
This is a gorgeous box (as in the box itself) – super reusable and I love the way the outer brown box unfolded (you can see it in the first photo). The included culture guide showcases how people from different parts of the globe celebrate the holidays. It included holiday movies, a playlist, and a recipe!
Anna's Pepparkakor Ginger Cookies – crispy and spicy version of gingerbread. I've had these before and they are quite good!
Rip Van Wafels – Love these, but I didn't love the Cocoa one. I didn't heat it, because I prefer my stroopwafels cold. Maybe that's why?? I can eat stacks of these. I totally just admitted that.
Favarger Milk Chocolate with Cocoa Nibs – This was absolutely creamy, smooth, and delicious, and I loved the nibs!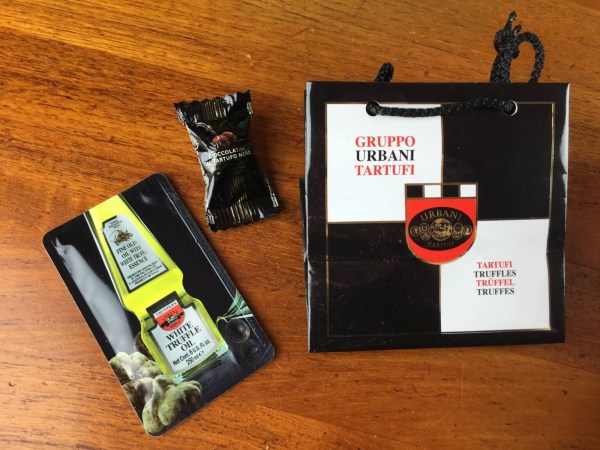 Urbani Tartufi Truffle Products – I received white truffle oil and a dark chocolate truffle. I'm excited to try the white truffle oil but others I know also received a white truffle (in addition).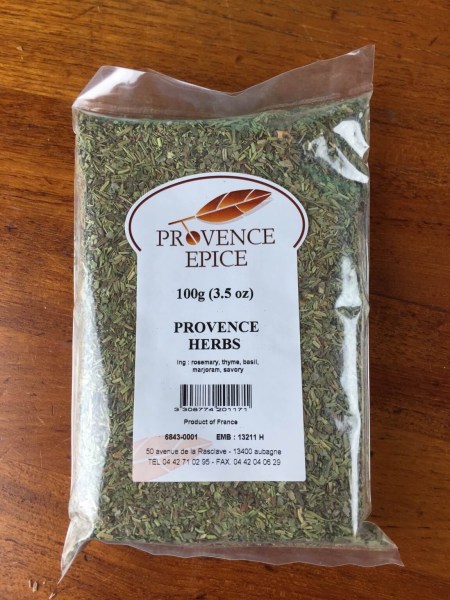 Herbs de Provence – This is a giant bag of herbs. I would have preferred sweets for the holiday instead of THREE AND A HALF OUNCES OF HERBS. Fortunately these don't contain lavender (which is apparently an American thing, so these are at least authentic) it makes me much more likely to use them because I find lavender to be a bit overpowering.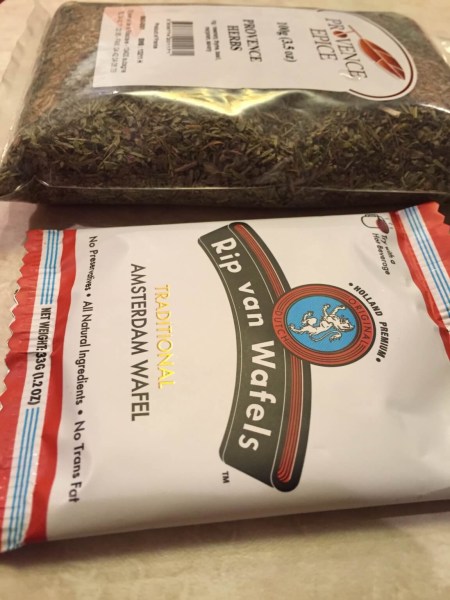 This is a ridiculous amount that nobody would use in a year. It just didn't have the same vibe as the rest of the products in the box.

Dorval Chocolate Mint Sticks – filled with minty insides and dark chocolate outside! They were like a peppermint patty except not soft. Or round.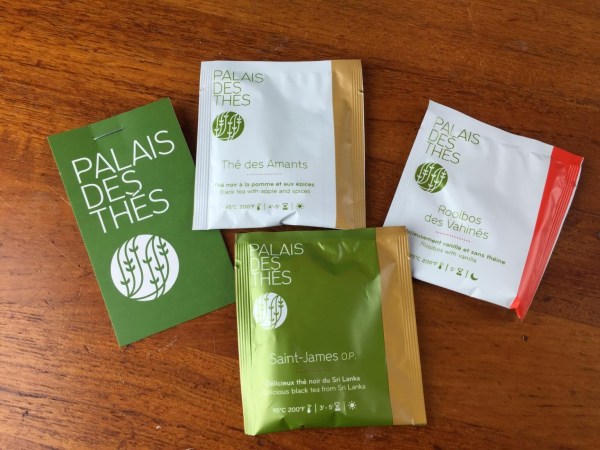 Palais Des Thés Fine Teas I hear great things about these specialty French teas!
Earlier versions of this box were better – in place of the herbs & mint sticks subscribers received Brazilian caramel cream, hot cocoa, and turkish delight. I am sorry if you received this version of the box. It appears they ran out of good stuff.
Visit Try The World to subscribe or find out more!  Buy 1 box! Get 1 for Free!
 Start your journey with the Paris Box and get the FREE Holiday Box! Click here to get started with the BOGO Offer. OR, get the November/December Try The World Holiday Box for 50% off – just $19.50! Use Coupon Code CYBERMONDAY. Click here to get started with the half off box deal!
Check out all my Try the World Reviews! Don't forget to take a look at other Boxes with Geographic Appeal & World Traveler Food Subscription Boxes.
The Subscription
:
Try The World
The Description
: Try The World delivers the best products coming from the greatest cities in the world, to your door! Go on an incredible journey across continents delivering some of the best products from the most exciting places on the planet. This box is delivered every 60 days!
The Price
: $45 per month