Baby Bump Bundle is a gift box that provides perfectly curated and expertly handpicked products for new moms, babies, and pregnant moms! You can choose from a variety of bundles and interests including for nursing moms and for moms interested in fitness! New moms and experienced ones alike will enjoy this surprise care package! It would make a GREAT holiday gift, not to mention that the Christmas Baby Bundle features another pick on my Holiday Gift Guide – the reindeer Wubbanub!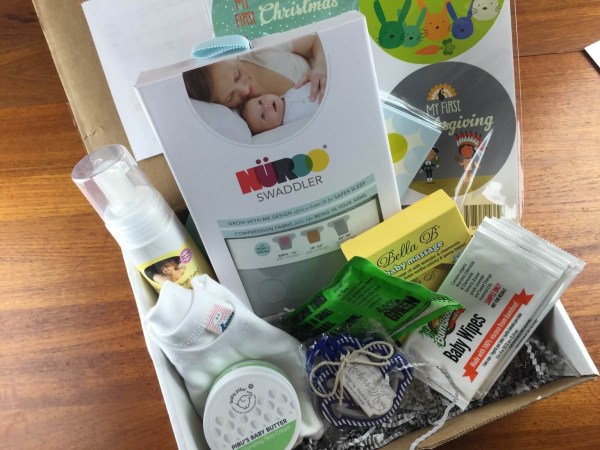 This is super cute and I loved the festive holiday packaging. Plus I saw lots of products that were new to me.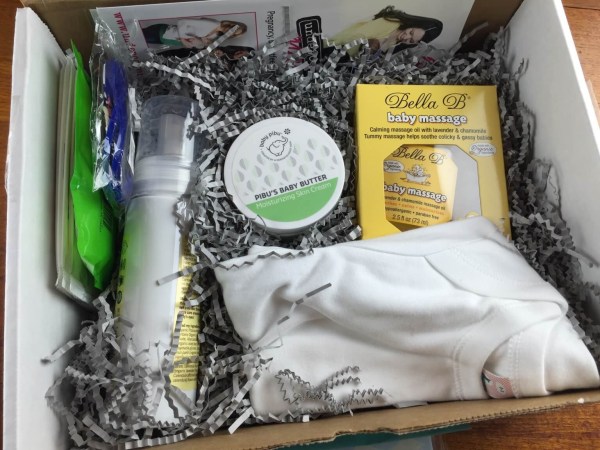 Even after I'd removed a few products there was a ton in this box!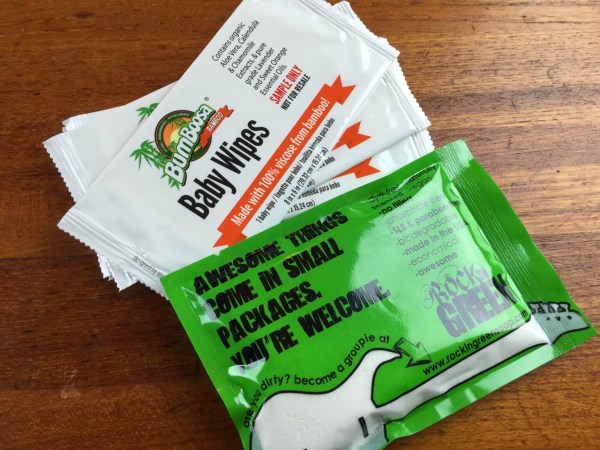 BumBoosa Baby Wipes & Rockn Green detergent Samples – it's always nice to get these little samples tucked in!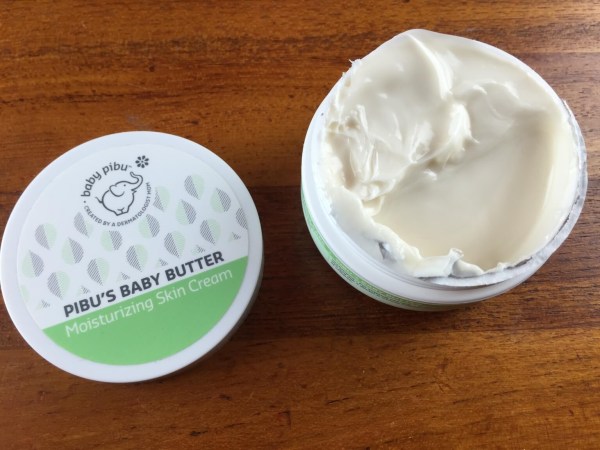 Baby Pibu Pibu's Baby Butter – This was an excellent moisturizing skin cream with a scent I really loved. Baby F liked it too and it made him all soft and cozy and good to smell 🙂
Nuroo Swaddler – I love any products that are for larger babies! This has TWO separate pockets plus a removable seam and is perfect for swaddling baby up to 17 pounds! This is an economical product and a really great gift!
Pearhead Brag Book – It's funny – I tend to get prints nowadays because I don't like letting people touch my phone!! So I totally carry around this bragbook with me. This was perfect.
Anchors Away Luggage Tag – This is super cute and we can put it on our luggage or use it as cute room decor! Bonus item!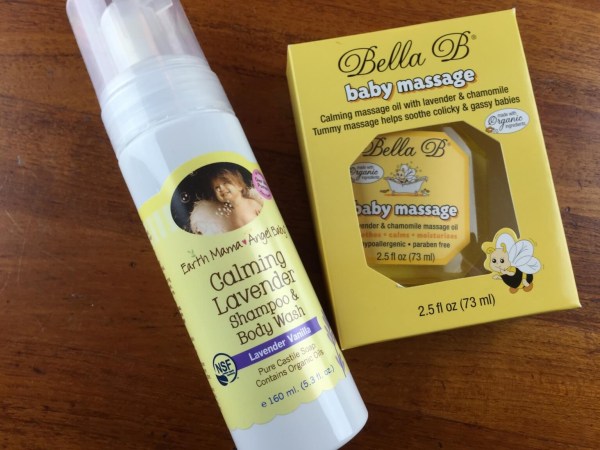 Earth Mama Angel Baby Calming Lavender Shampoo & Body Wash – When I say this box is perfect for experienced moms too, I mean it. Because I TOTES FORGOT TO BUY THE BABY SOME SOAP. So we have been using this and he adores his baths!
Bella B Baby Massage Oil – Afterwards we give him a nice baby massage with this lavender and chamomile massage oil!
Thanks for that well-placed foot baby boy!
And OMG, isn't this the coolest? There are 8 holiday stickers in this Lucy Darling set, and the Bundle came with a Baby Jay Onesie perfect for taking the photos! I think this is a GREAT idea, especially for a child like mine who seems to outgrow everything in sight!
Visit Baby Bump Bundle to subscribe, gift a bundle, or find out more! Don't forget to take advantage of the Cyber Monday deals above!
The Subscription
:
Baby Bump Bundle
The Description
: 3 BumpBundles (one for each trimester) – curated care packages featuring handpicked products specifically selected for expecting women. BabyBundle & BreastfeedingBundle & FitBumpBundle available too! Currently the only box for pregnant women available by trimester.
The Price
: Varies. One Trimester Bundle $68.