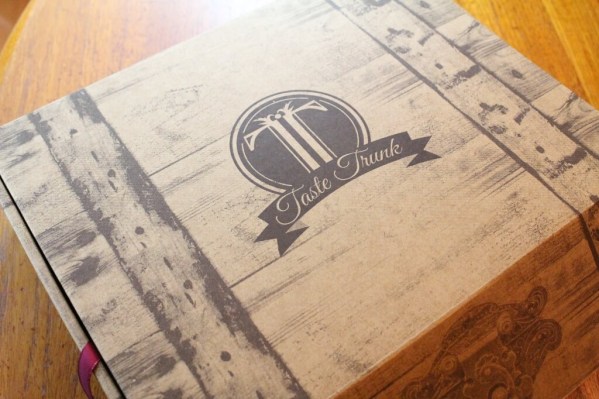 Taste Trunk is a monthly subscription box of gourmet treasures. You can pick one of 3 themes – sweet, BBQ, and gourmet. I always get the gourmet. You can, in addition to the subscription, choose gift boxes that do not have a subscription.  You can save 25% on a subscription with the code mommysplurge25. Right now you can also pick up the Thanksgiving Trunk for $60.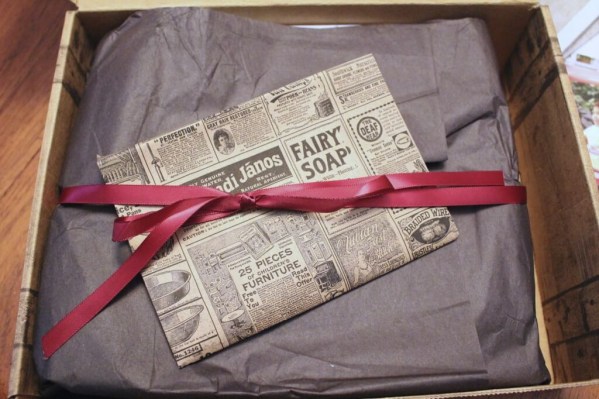 I love this ALL NATURAL subscription – I never ever have to worry that something has a weird chemical in it. I just use what I get, and I do use everything. I find this subscription to be totally delightful. Even though I have subscribed for over a year I think I have only ever gotten maybe 2 item repeats, if that!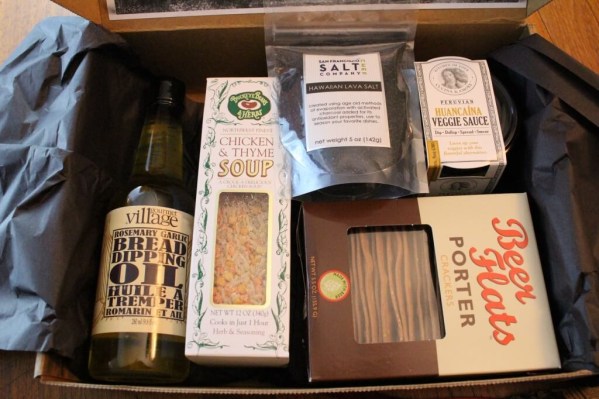 Yummy! I was really excited by what I saw!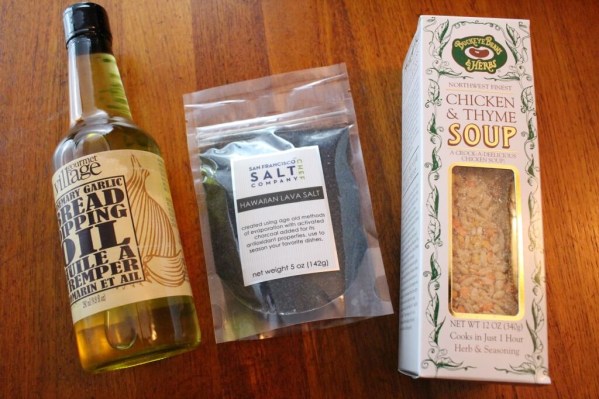 Gourmet Village Rosemary Garlic Bread Dipping Oil ($8.50), San Francisco Salt Company Hawaiian Lava Salt ($5.39) Buckeye Beans Chicken & Thyme Soup ($5.50). A good bread dipping oil is perfect for a pre dinner appetizer (my kids like to do it too), I love the salt, and I love soup mixes. They make it so easy for me to use up leftovers!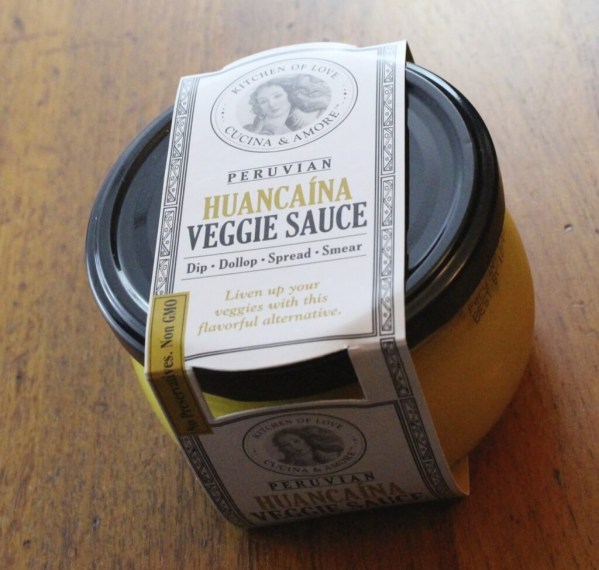 Cucina & Amore Peruvian Huancaína Veggie Sauce ($7) I love this brand and this is a TOTALLY new to me product. It's made with yellow peppers and farmers cheese and I can't wait to use it. The traditional use is over boiled potatoes, then topped with hard boiled eggs and olives. I think I'll make a swap of cauliflower for the potatoes and try it out that way!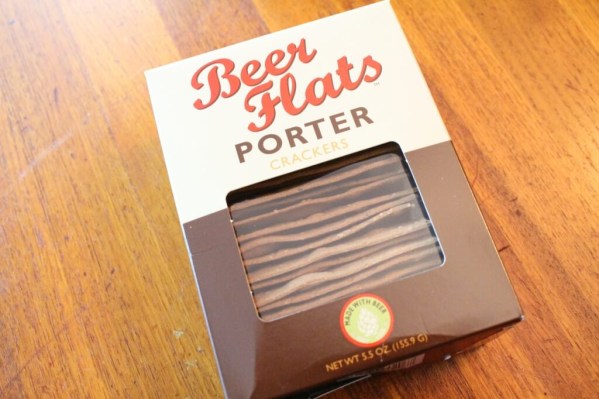 Beer Flats Porter Crackers ($7) artisanal flatbread crackers made with whole grains, craft beer and butter. I have never had these before and we will eat them with cheese and salami!
I've been reviewing Taste Trunk for over a year, like most food boxes the value is exactly what you paid for it, except you didn't have to source it or ship it. The margins are very low in food and you're looking for food you love, not cheap stuff. This was delicious and totally fall. You do pay $5.99 in monthly shipping. The box comes shipped in a flat rate box and you're just basically paying for the shipping. They are able to maximize the foods you get in every monthly box because they don't need to worry about the weight of it. The value of the November Gourmet Taste Trunk was $33.39
Visit Taste Trunk to subscribe or find out more!
The Subscription
:
Taste Trunk
The Description
: Taste Trunk offers 4 different monthly trunks: Gourmet, Sweet, Health, and BBQ. Each trunk has 5-10 products.
The Price
: $29 per month + $5.99 shipping
The Coupon
: Use coupon code 
mommysplurge25
on monthly subscriptions! First box only? Not sure!