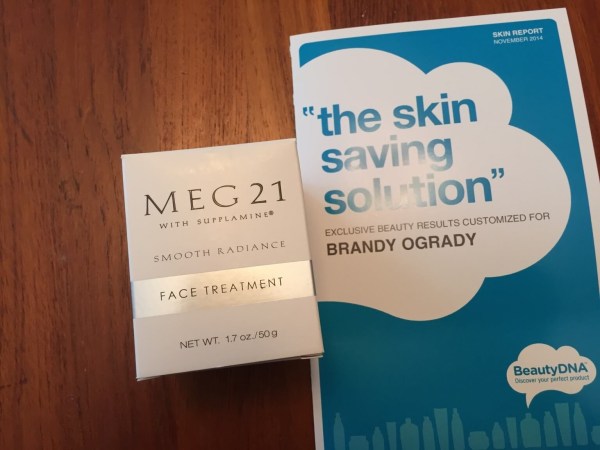 I cancelled my Beauty DNA subscription. In September I got a repeat item (Apothederm).  They replaced it with… a neck item. As I'd received a neck item the month previous, this was also redundant (although nice customer service). Last month I got MD Solar Sciences – Mineral Creme SPF 30 and Whish Pomegranate Body Butter. I like Whish but I am SO over Pomegranate as a scent. And honestly, it's not like a sunblock as the single beauty item is really going to bowl me over. It's sunblock.  I decided to get it another month.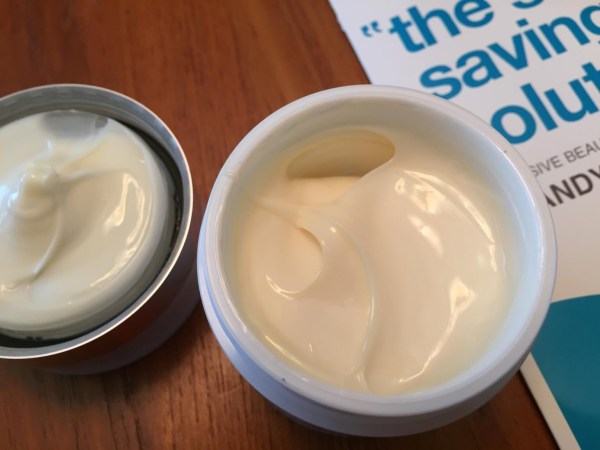 I got YET ANOTHER FACE CREAM. I was honestly expecting something new and different and to get the same products constantly is sort of boring. Not sort of – it is boring. I have never heard of Meg21. It was surprisingly moisturizing and emollient and good for winter but not a brand I'd purchase again, because it's been around for a few years, is way over priced, and only sold by a handful of stores. Others may disagree but this is not the sort of brand I subscribed to get (their whole website is about "toxic sugars" in the skin), so after a series of disappointing boxes, I canceled.
Beauty DNA is a beauty subscription box that sends you one product a month (full-sized), matching you with an extensive survey. The products in the boxes are not typical subscription box products – they are always full-sized and I don't think I've ever seen any of the products in my boxes in another box.
Visit Beauty DNA to find out more or to subscribe.  You can also see all my Beauty DNA reviews or check out more beauty boxes in my subscription box directory!
The Subscription
:
Beauty DNA
The Description
: Unlock the secrets to finding the perfect products–complete your Beauty Profile and change the way you discover beauty products forever. Get one full-size product every month and a customized report on your match
The Price
: $25 per month