Madison Reed is my at-home hair color of choice because it sets a higher standard, and contains NO PPD, Resorcinol (source of "hair dye allergy"), Ammonia, or Gluten. Period. I don't review it that often because the color lasts a long time. I also personally purchase this, I received one box for review once and just loved it. Many of my readers have been convinced to take the plunge, and report that not only that it was so easy to color their hair at home, they love the results and the lack of burning, bad smells, and the like. Madison Reed is a brand I really personally recommend.  The code MR20NOW is good for 20% off your first box and a free gift worth $10! Thanks salenalane!
This is what I did the last time I colored my hair! Can you say relaxing?
My hair is currently Lucca Light Brown. It may not be brushed but the color is gorgeous! My natural hair color is very drab and I have my share of grays.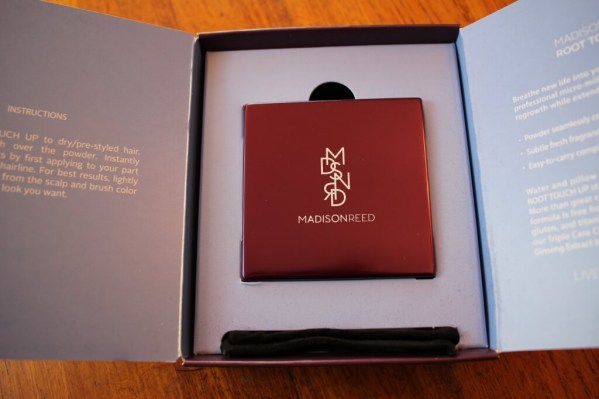 Madison Reed is now offering some NEW products!  The Madison Reed Root Touch Up is a lightweight powder in eight shades—from platinum blonde to rich black—that brushes on dry, blends seamlessly with your hair color, and stays put until your next shampoo… even if you're leaving the gym or caught in the rain. Just like powdering your face you can touch up your roots and hairline with this product! It's really cool and gives awesome results. (Hint, visit Madison Reed and talk to a colorist using the chat button to find the best shade for you!!)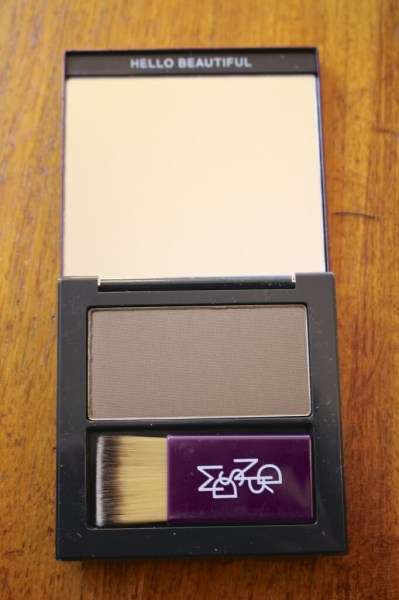 Madison Reed sent me Sabbia Root Touch Up (Light Golden Brown) to test out. The Root Touch Up has no added parabens and is completely free of titanium dioxide (a possible carcinogen), sulfates (that strip hair of natural oils), and gluten (which can trigger allergic reactions). You get all the benefits of dry shampoo with this compact. This fine, micro-milled powder absorbs oil, adds volume, and has a light fresh fragrance that revives "next day" hair.
 This is my part before and after using Madison Reed Root Touch Up! I thought it went on really nicely – the powder was silky smooth and really stayed put – it didn't go everywhere. And it has the same great scent as the Madison Reed shampoo and conditioner (which I also purchase and use). And Um WOW! Can you ever see the difference! Thinning hair runs in my family and I'm really short, so this is something I'm always self conscious about. I love being able to cover that hairline up! I also used it in my "stupid part" area in the front. Can you tell I am not good about keeping a part? Sometimes I have a big white patch on my forehead, and this looked so natural. And it stayed! I definitely recommend it. This will cover up those GRAYS and those ROOTS between hair coloring times!
I'm also super thrilled about the new Madison Reed Accessories! There's the new salon smock, which the Coloring Accessory Kit includes. I don't have clips or a comb or anything so this will be going on my next order for sure. So easy to just get it all in one place. And because I change my hair color every time (in part just for fun, and in part to show you a new color every time!), I will totally make use of the color bowl and brush!
The Subscription
:
Madison Reed
The Description
: Hair Color subscription! Long-lasting hair color packed with rich nutrients like keratin, argan oil and ginseng root extract. Your hair will feel stronger, shinier and better than before you colored. Formula is free of ammonia, resorcinol, and parabens, taking the harsh out of hair color. And it smells nice too! Set your subscription to exactly how often you need it! Color-protecting shampoo + conditioner also available along with Root Touch Up & coloring accessories.
The Price
: $29.95 per delivery