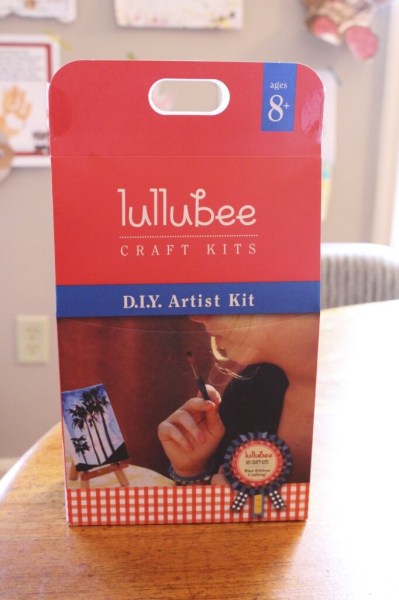 Lullubee is a monthly craft subscription and craft kit purveyor, and they sent along a sample of their new Lullubee craft kids for children for us to review.  I thought it was so darling and giftable I am saving it for my daughter for Christmas – she's getting an art table for the craft room and will need some art to work on right away. This is perfect. You can pick up the Lullubee DIY Artist Kit here or check out everything the Lullubee shop has to offer! Use code mommy15 for 15% off until 12/15.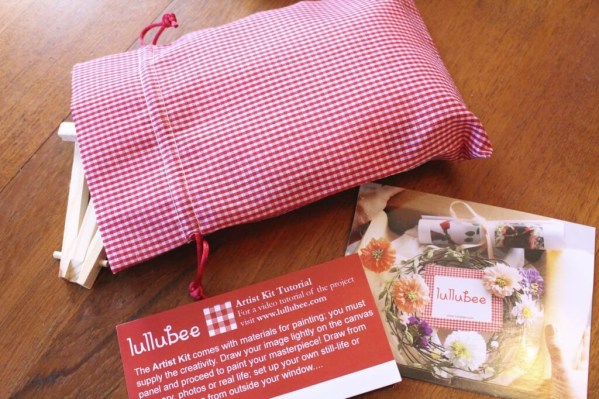 Inside the kit are instructions and the supplies in this devastatingly cute red gingham pouch.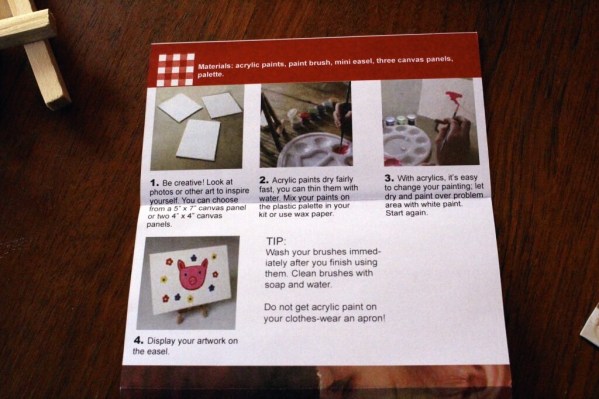 These kits are made for kids around 8+ but my daughter loves art and can read, so I have no issue giving it to a younger child (she will be 6). I'm excited for her to start learning some more advanced artistic techniques and explore different media. The focus of this kit is acrylic paints and making your own colors.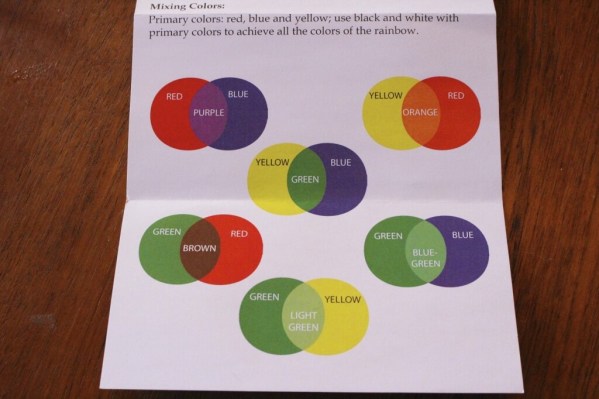 There's a handy reference chart on the back of the instructions.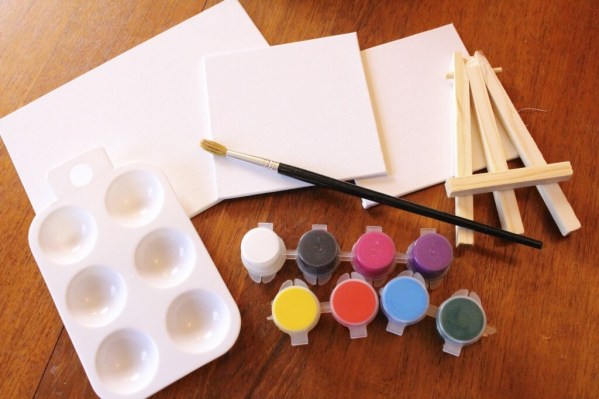 The kit comes with 3 canvas boards, and easel for display, 8 paints, a brush, and an artist palette for mixing.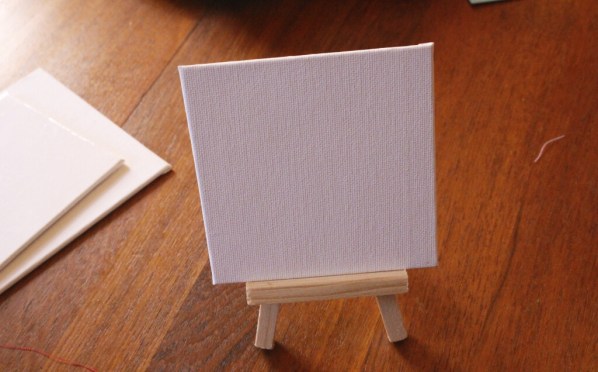 I cannot wait for her to create something magical! She will get to display it "like a real artist" (which she is).
If you're not artistic but want your child to see how these paints can come together and make a painting, Lullubee has short tutorials on how to use each kit. Just about any kid would love this!
Visit Lullubee to subscribe or find out more about their new retail line of kits for children! You can also check out all the crafts & DIY subscriptions, or the kids' subscription boxes in the directory!
The Subscription
:
Lullubee
The Description
: Lullubee supplies ideas, inspiration, quality supplies, easy to understand instructions, and an artistic surprise in every monthly kit to complete the supplied crafting project.
The Price
: PRICE
The Coupon
: Use code
mommy15
for 15% off until 12/15.