Is this not just totally darling! One of the things I love to do is gather up some extra items and collate them into a collection for a friend or family member. Pick up one of these Le Pique Nique Cosmetic Bags to share with a friend as a super cute stocking stuffer! These bags are $12-$14 and really affordable. Lucky us, they're buy 3 get 1 free, too – Great Black Friday Deal (runs through Cyber Monday).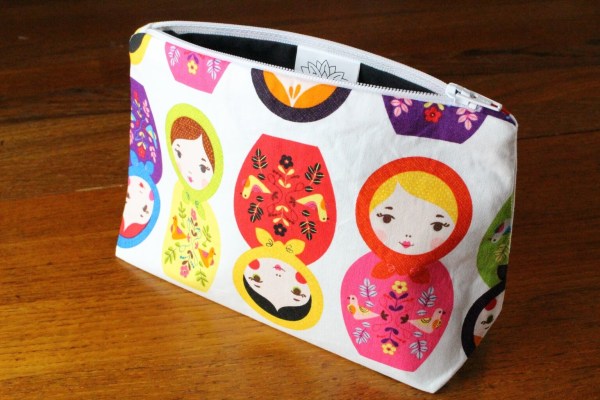 These bags are hand crafted and high quality. I love the variety of prints, and especially love this Matroyska doll bag I selected!
It's totally lined and I was really impressed by the construction – not a thread or stitch out of place.
You can pick up tons of other prints and you can to visit Le Pique Nique to find more and pick up some great stocking stuffer bags!!
Enter the giveaway below! Don't forget to use the refer a friend entry too! Anyone who refers the winner will also win a bag!