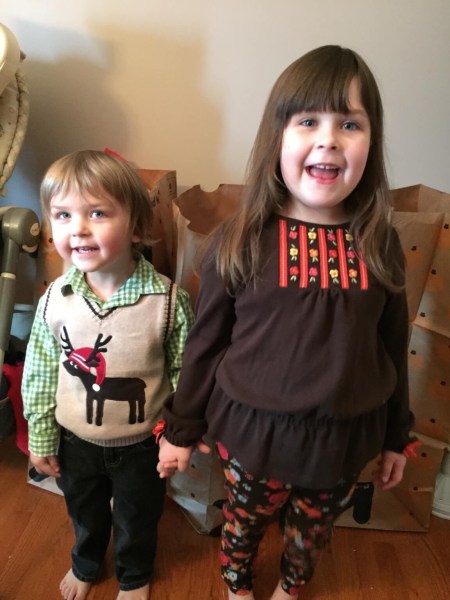 A fun look at our day! HAPPY THANKSGIVING! (That's my recycling behind the kids – squigglies, information cards, and paper)
I'm hungry too!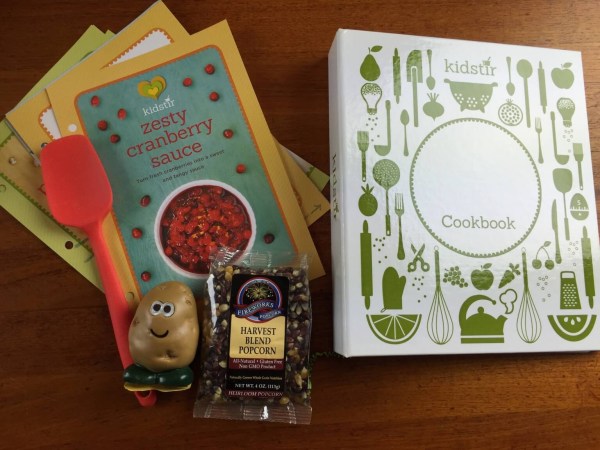 We did Blue Apron last year but instead of a meal subscription we opted for Kidstir.
KidStir

: Get a kit of delicious recipes, kid-size tools, fun food games, & a premium ingredient! Explore, cook and learn all about good food — and have fun with your family. Each monthly kit is a new cookbook chapter! Cost: $19.95 per month. Save $10 on your first box just by using this link!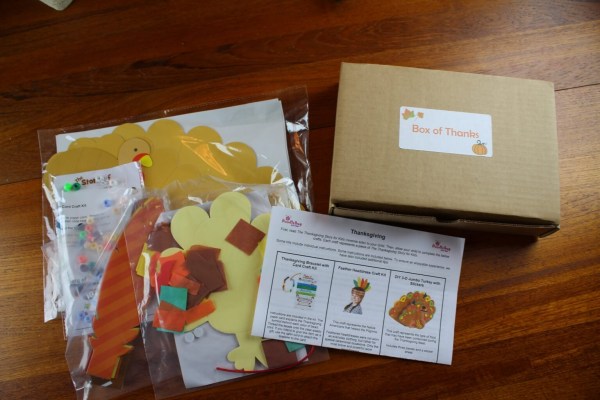 While the meal was cooking we worked on our Doodle Bug Busy Bag for Thanksgiving! We totally love this one!
DoodleBug Busy Bags: A monthly craft subscription for kids ages 3 – 8 that will keep little hands busy and little minds active. Each month your child will receive a bag of 4 – 8 curated crafts, often centered on a holiday or seasonal theme, and all the supplies your child needs to complete each activity. Cost: $16 per month.
Little Thinker Box and DoodleBug Busy Bag Monthly Subscriptions Black Friday Deal
Save 30% off the price of your first box or bag of a monthly subscription.
Code: BLACK2014
We're working on the rest of the bag this afternoon. It's one of my son's very favorite subscriptions and I highly recommend it. Perfect to keep the kids busy during the holidays.

We made 2 out of the 3 Kidstir recipes. Loved that this one used maple syrup instead of sugar.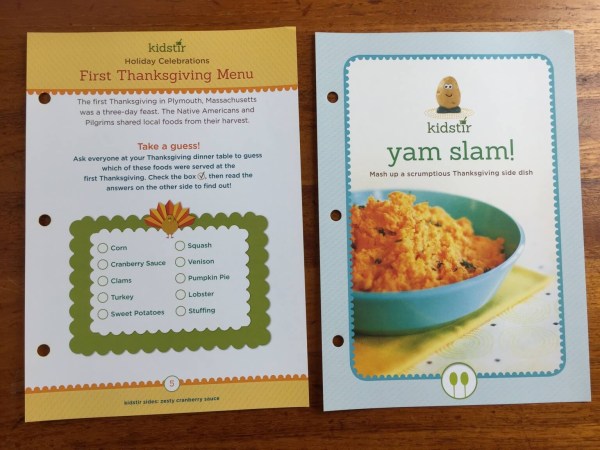 This was SUCH A HUGE HIT. We're yam slammers now! My kids gobbled it up!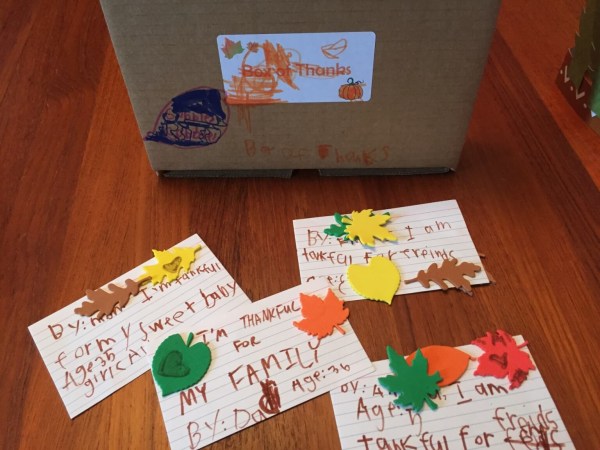 My daughter LOVED the Box of Thanks. I was taking a nap this morning and she woke me up to ask what I am thankful for. What a super lovely activity.
The kids & dad made these Kiwi Crate napkin ring holders last night. You can take $5 off in the shop with JOLLY5.
Kiwi Crate Black Friday Deal – Save 60% on your first box with code HOLIDAY60 !! Exp 12/1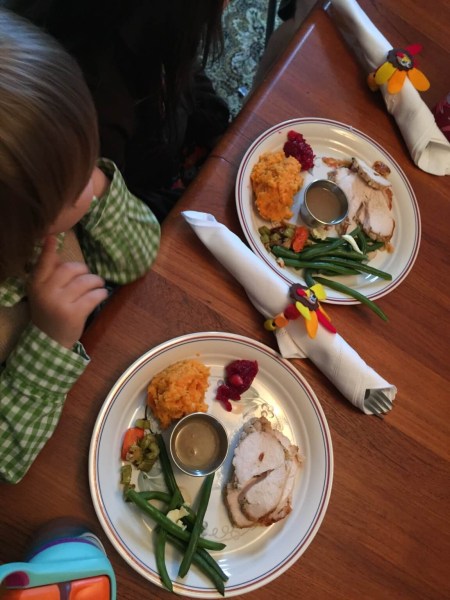 What a fun time!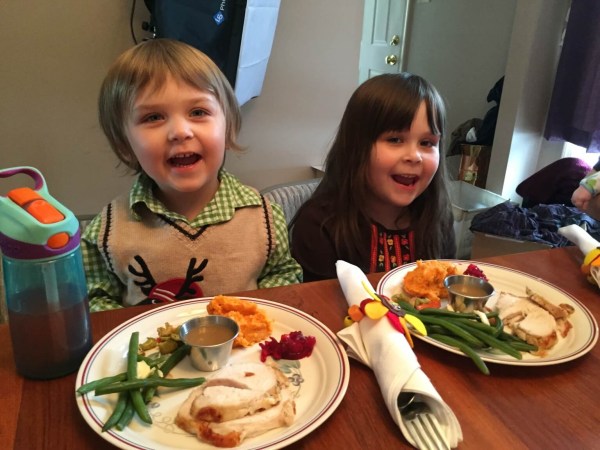 HAPPY THANKSGIVING!