Sudsy Box was literally a breath of fresh air in my pre-Cyber Monday mail bin! This subscription box provides three beautiful bars of all natural shea butter and olive oil soaps plus a fun gift, every other month. It smells absolutely wonderful when you open it and the soaps are artisan and hand crafted. They also have a Cyber Monday deal! Use promo code DEC20 to get 20% off your first Bi-Monthly Box! Plus they will donate one bar of soap to CLEAN THE WORLD!
3 great soaps in the December box, plus a gift and 2 Andes mints. I ate those puppies right away!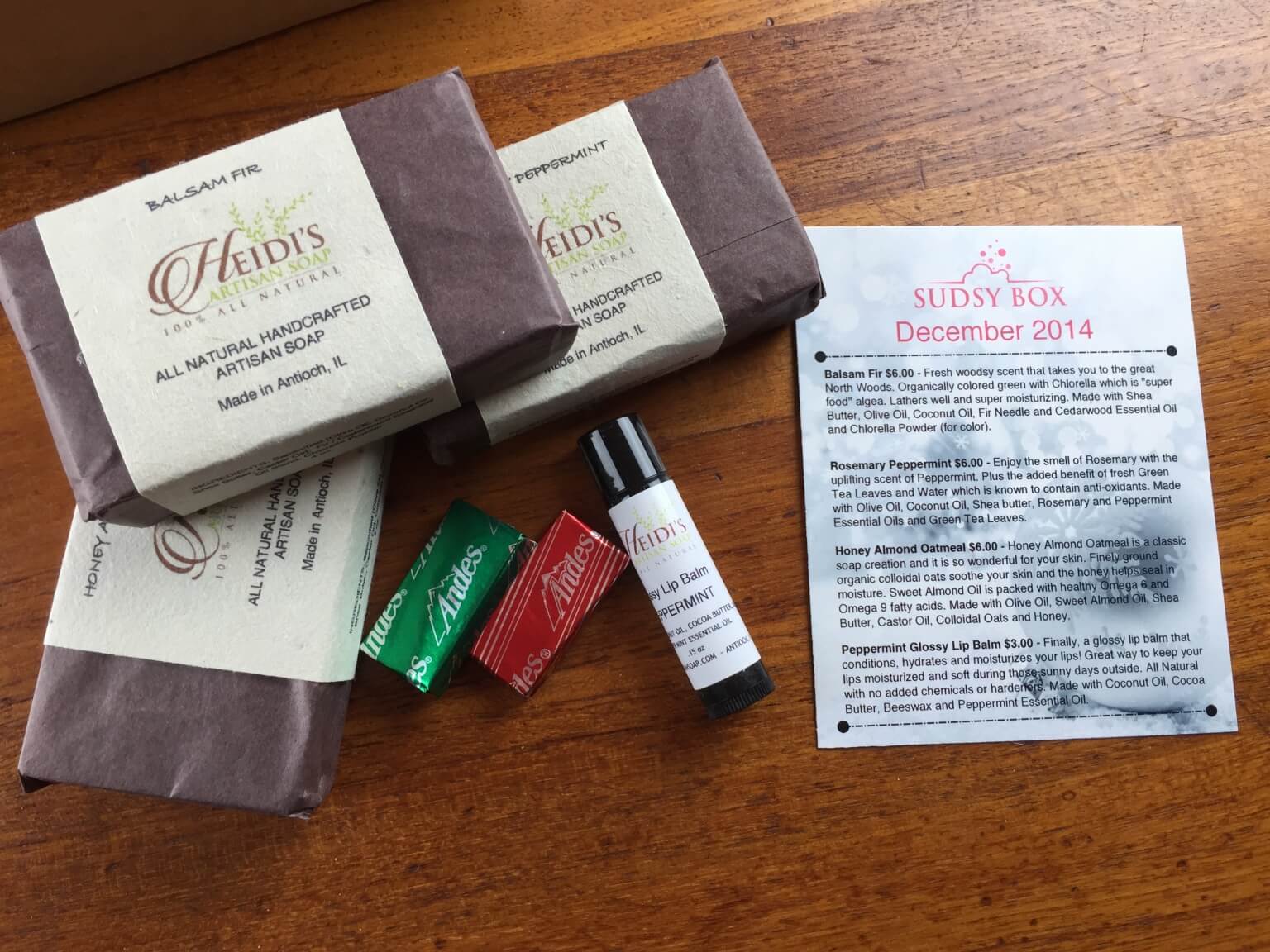 Your box will come with 3 hand wrapped soaps and a bonus, plus an information card detailing each soap! This month's bonus is Peppermint Glossy Lip Balm ($3). It's unusual to find a natural *glossy* balm!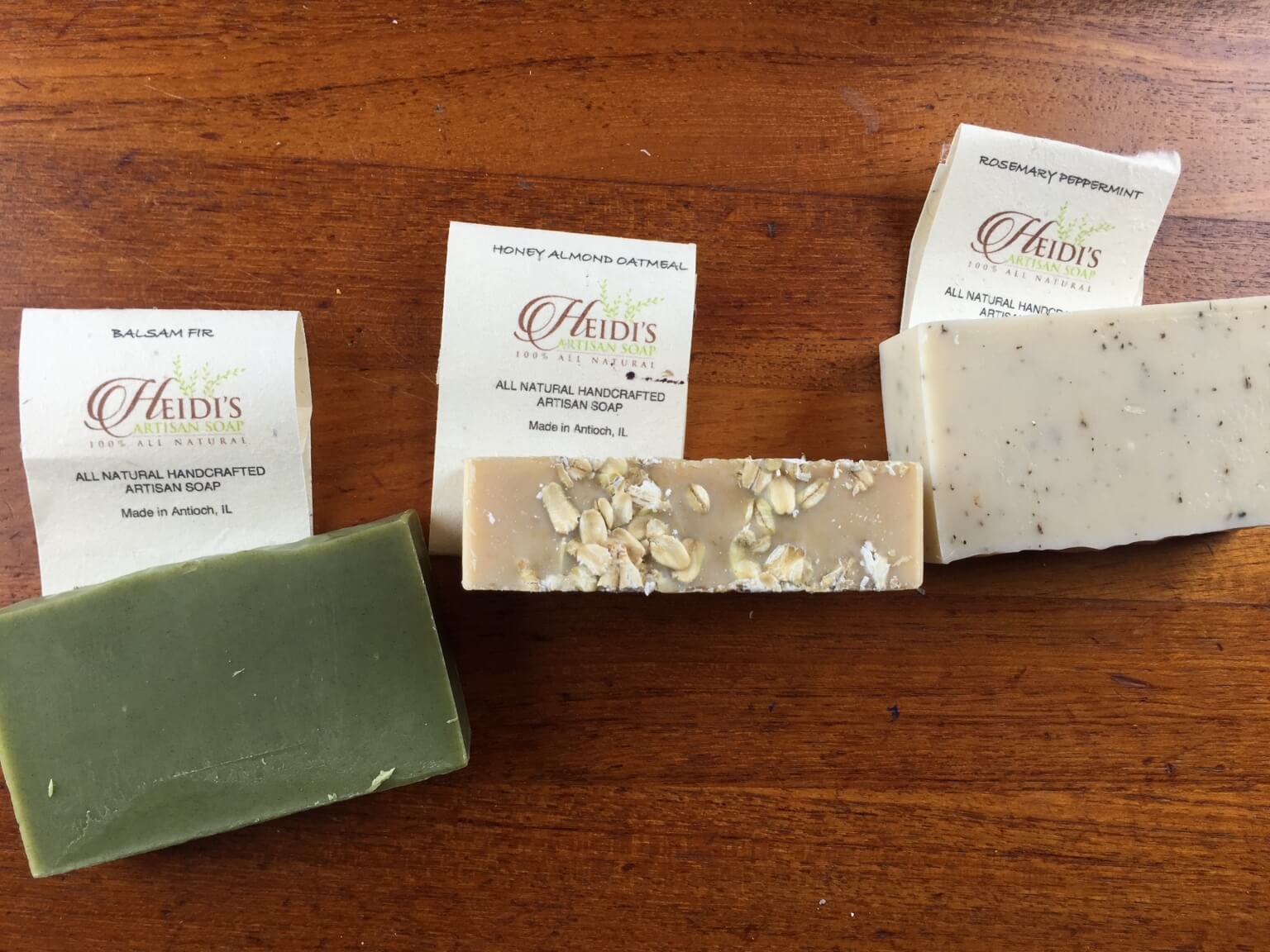 From left to right! Heidi's Artisan Soaps retail for $6 each.
Balsam Fir – This is a GREAT smelling and naturally scented bar. Sometimes I find fir scents nauseating but NOT this one. It's really a great smelling bar and naturally colored with Chlorella powder!
Honey Almond Oatmeal – This is a classic bar with colloidal oats and honey. I'm going to use this one on my kids. They love Sudsy box soaps!
Rosemary Peppermint – This is a great scent combo and it has green tea leaves in it too!
November Sudsy Box has a retail value of $21, just over the price of the box. If you ordered the items individually you'd also have to pay shipping, so this is a great deal for handcrafted soap. I have tried to make soap before. I wouldn't suggest it! Sudsy Box donates soap to a charity that provides soap to improve hygiene and health to those in need!
Visit Sudsy Box to subscribe or find out more about this box. You can also see all the skincare, soap, and shaving subscriptions in my directory!
The Subscription
:
Sudsy Box
The Description
: Get all natural, luxurious, hand crafted soaps delivered every other month. Soaps are made with Olive Oil, Shea Butter, Coconut Oil, Cocoa Butter and Essential Oils. Box includes surprise gift that may be lip balm, lotion bars, body butter, sea salt scrubs!
The Price
: $20 every other month.