OMG This is SO much fun! I'm watching my carb intake and a vegetable spiralizer was totally on my holiday list! The Briefton's InstantVeg Spiralizer is $29.95 on Amazon. It's BPA free and, well, spiralizes your veggies. We found it was easy to use as the product promised. 
This spiral slicer offers 4 different cuts and you just turn a little knob on the side. We liked that our kids can get involved in actually making the spirals – involving children with veggies really pays off in the long run. All hands (large & small) are protected during operation.
My husband has been spiralizing anything he can get his hands on (did you see the turnip creation on Instagram?). They all turn out SO perfectly.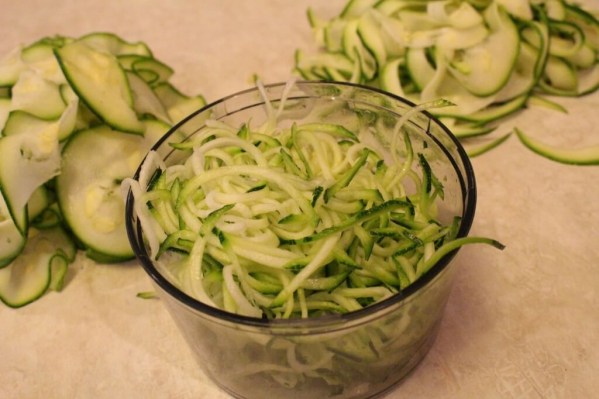 It created a variety of shapes and my husband determined that it really does break down nicely to store in our gadget cabinet. The BPA free plastic is sturdy and not bendy. Although we left the bottom on with our kids, you can leave off the bottom and spiralize straight into a big bowl or your cooking pot. This healthy holiday gift is perfect for weight watchers, carb watchers, veggie lovers, farmers' market addicts, and anyone living a healthy lifestyle (or that wants to!). You can pick up a Briefton's InstantVeg Spiralizer at Amazon for $29.95!