Blue Jeans Bar Express is a personal styling box. They included a coupon in a recent Popsugar Must Have Box so I thought I would check them out! The Blue Jeans Bar is a denim boutique in Aspen and this box is available for both men and women. Many of you will be happy to know that they have clothing available that goes at least up to the 2X plus sizes! It's not something that they have advertised but they should!
I filled out a super easy and quick style profile, and I have to say that I was totally impressed with how well the clothing matched my personal tastes given such a short informal survey. I believe that in the past this box was a subscription but now it is on demand – but I am not 100% sure. You get your box in the mail, try on the clothes, and you can request a return label for anything you'd like to send back! Let's take a look at what I got! I was told when my box shipped that the box would include a paper with everything on it but that didn't come with it. However, the information was on the clothing tags and super easy to request via email.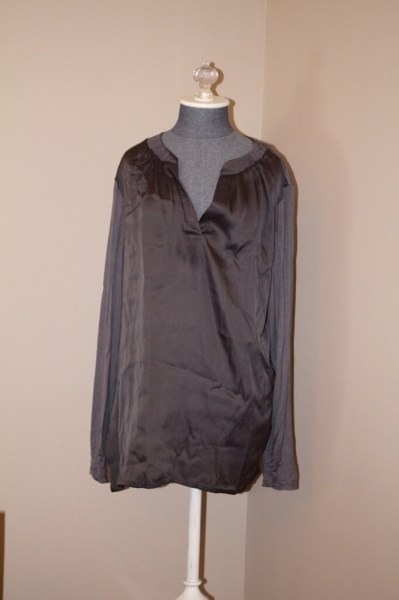 Arden Grey Shirt ($49) This was a 2XL and the neckline wasn't quite right on my short frame  but was a perfect post-baby style. I was impressed that this box offered plus size clothing!  One of my favorite items in the box. BJB Express sent items in a variety of sizes which was awesome for me because I've dropped 30 pounds post baby and the rest is to follow!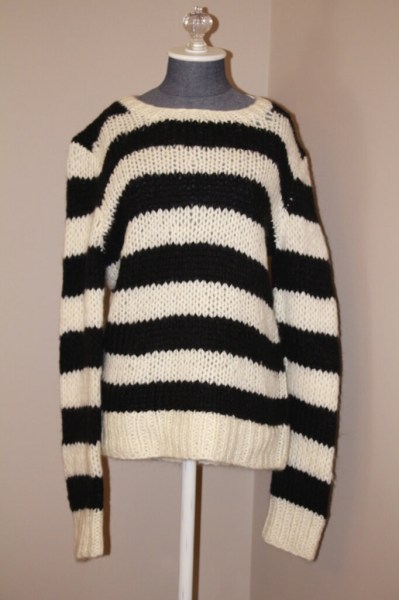 Joe's Anthony Sweater ($266) This mohair sweater was my favorite but not in my budget this month! If the body of it were longer I might have been convinced! I loved it.
Gypsy V-Neck Peasant Cardigan ($177)   This was a lined cardigan and definitely boutique quality! I was generally impressed with the quality of all the items in my Blue Jeans Bar Express box.
Fashiongo Snake Trim Tunic  ($60) This one was also a plus size top. Despite me not being a huge fan of snakeskin print I liked this one!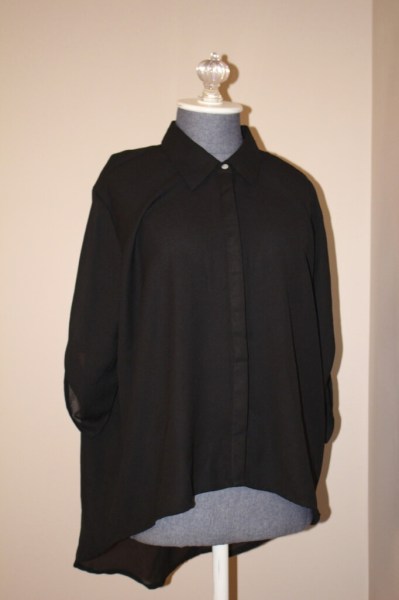 Lady Jeans Top Black ($49)    The ever trendy and beloved high low top covers the butt nicely! Great covered button placket too.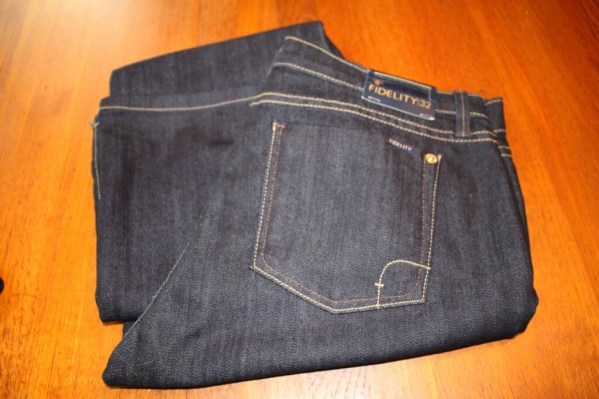 Fidelity Lily Boot  Cut Jeans ($185)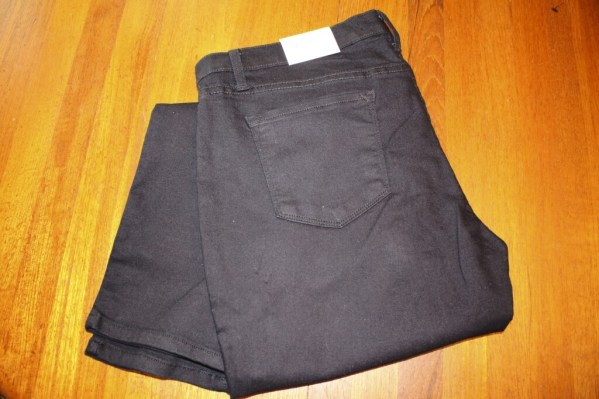 Bigger N Better ($65) These were actually black but my flash washed them out.
Remember, the jeans are matched to you by your "jeantender!"  Be sure to tell Blue Jeans Bar Express of your fit issues when you order your box so they can match you up with some jeans! I loved the casual but put together focus of this boutique box and think it's absolutely worth a try for anyone looking to amp up their denim style! As I said earlier, I was definitely impressed with the styling service in particular. It's a bit hard for me to justify any spendy clothing purchases right now but I will return to this box in the future for sure!
Visit Blue Jeans Bar Express to subscribe or find out more! You can also check out all the clothing & fashion subscriptions in my directory!
The Subscription
:
Blue Jeans Bar Express
The Description
: The Blue Jeans Bar Express Box is a styling service offering up to 6 hand picked outfits especially for you monthly, seasonally, or one time.
The Price
: Varies by selection. $20 styling fee.