Wet Shave Club is a new subscription box devoted to the art of wet shaving (and 30 days of handsomeness). If you (or your man) is into wet shaving (that's with a brush and all that), you will need this box!
Your first box comes with a little membership card (and a safety razor with handle & case, as well as a bristle brush), plus the box comes with instructions. Whew. I had no idea what I was doing!
The intro box does look a bit different than a monthly box. Your monthly box, instead of the brush and razor, would have additional samples of face stuff, like cologne, aftershave, lotion, that sort of thing. This box, in addition to the tools and the items below, featured two discs of soap from Forge & Foundry – peppermint and lavender bergamot. They smelled absolutely delicious.
This box came with 2 packs of honest to goodness razor blades plus alum sticks. My husband was very excited. He ALWAYS has a 5'oclock shadow – even immediately after shaving. His beard is really out of control and if he doesn't shave for a day then it looks like he hasn't for a week or two.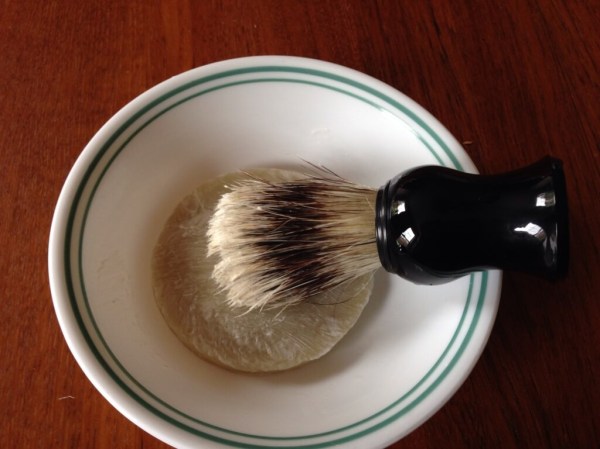 This was me, playing with the soap. It lathered up really nicely and I think it must be a fun grooming ritual for dudes. It's pretty much the ritual that most men have, their me time!
The Subscription
:
Wet Shave Club
The Description
: Experience the joy of wet shaving, with a monthly box filled with different soaps, blades, aftershaves, and more from around the world.
The Price
: $29 per month