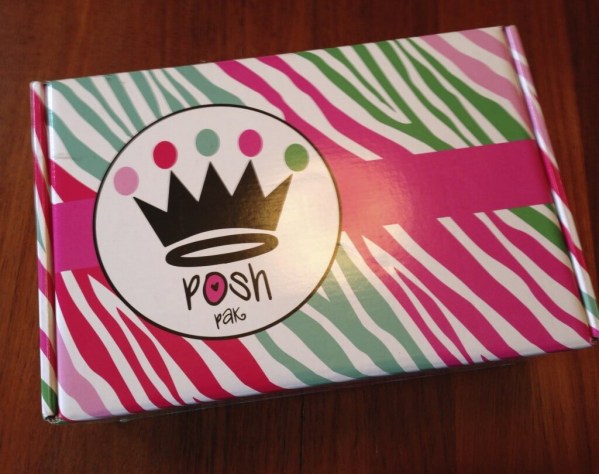 We love Posh Pak! October brought another great box with lots of cute items for my little cutie pie. Posh Pak is a subscription box for girls with three age ranges: Little Girl, Tween, and Teen! I think it's a wonderfully curated and fun box with great age-appropriate items.
October's box theme was Boldly dare to be a pop of color in a black & white world. Whew! Mouthful!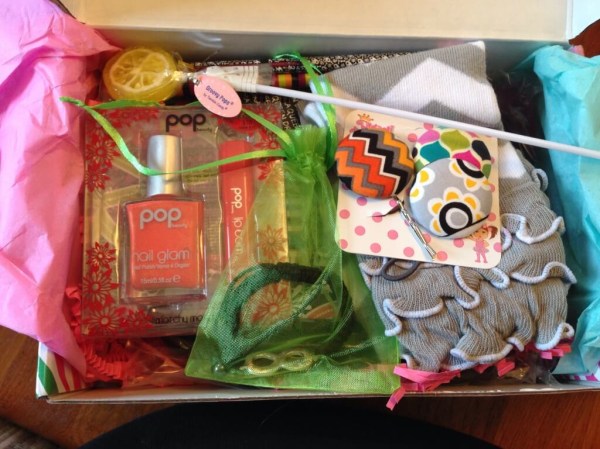 You can see that this is a full box.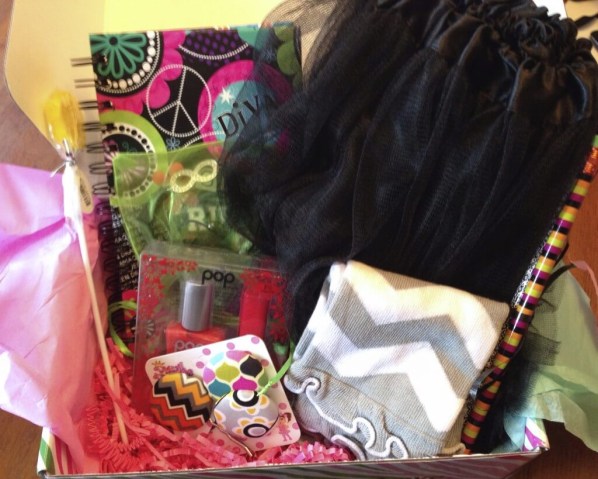 When I first unwrapped everything I thought the black item was a scarf. It's not!
Pigtail Princess Boutique Hair Buttons ($10.50) Love how this has an adorable Halloween chevron clip too! I have been working on improving hairdos. It's not something that comes naturally to me and the items that came in last month's Posh Pak have helped! (hairbows).  These will too!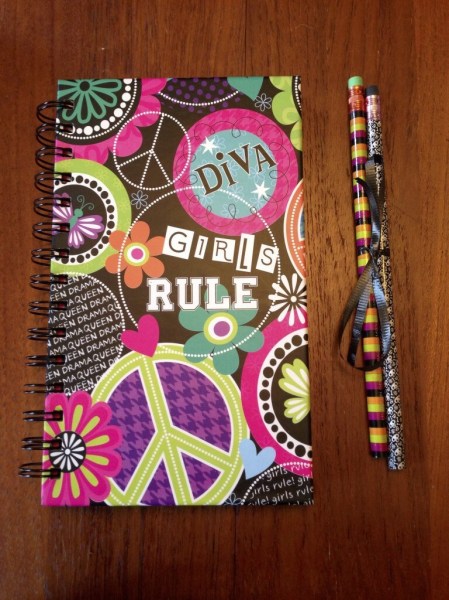 Peace Diva Journal ($3) and pencils ($0.50) My daughter goes through paper like water, I love this one! Plus it's lined to encourage writing on the lines. This is great for this age!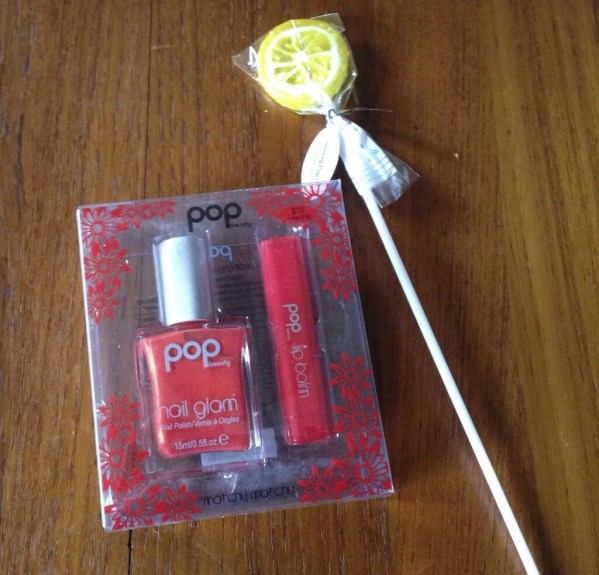 Pop Beauty Nail Polish & Lip Balm ($10) I love the Pop Beauty lip balm! This polish has a bit of gold shimmer, it's great for fall, sort of a pinky melon. Also adorable on little girls, the lip balm is sheer.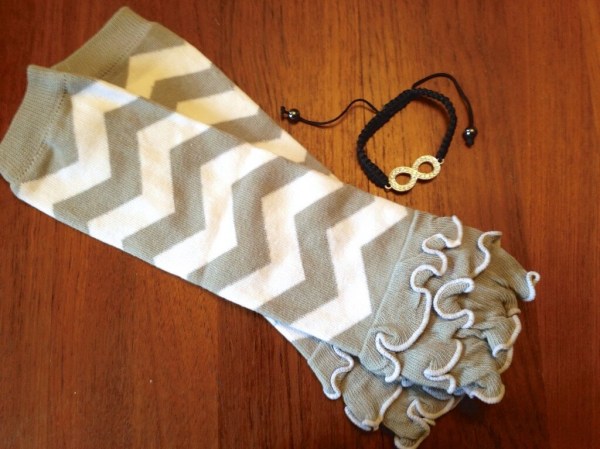 Ladybug Loft Chevron Legwarmers ($9) SO cute! I cannot wait to put these together in an outfit for her. Also suggested – wear em upside down under boots.
Claire's Infinity Bracelet ($6) This is cute and sparkly and even better – super duper easy to adjust.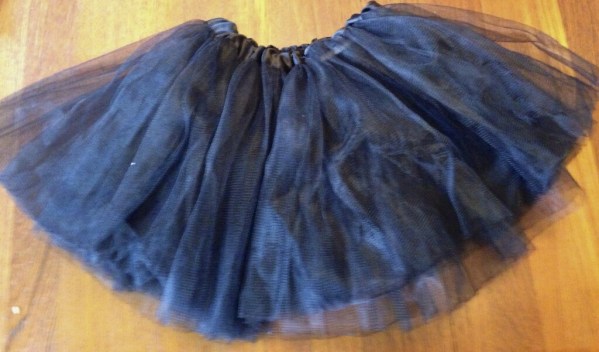 Ladybug Loft Tutu ($14) Ahhh I love this! I can make a tutu but it's really a pain! One of the reasons that I, as a mom, LOVE this is that the tutu is perfect to cover the belly gap when she's outgrowing shirts and pants!!! You can just pop this right on top of the outfit and VOILA, it's FINE! no need to buy new stuff!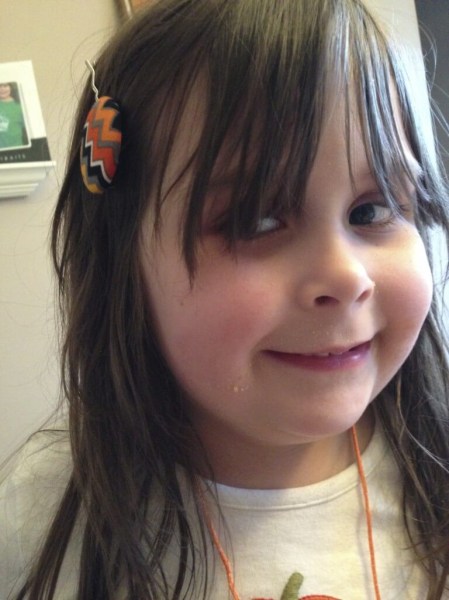 Ahh what a cutie! And yes, we are due a bangs trimming 🙂  The total value of this box is almost $55 and it's filled with fun finds for girls 5-8. Posh Pak has different versions for older girls in both the tween and tween categories.
Visit Posh Pak to subscribe or to find out more about this box! You can also check out the teen & tween subscription box list or the rest of my PoshPak Reviews!
The Subscription
: 
PoshPak
The Description
: Inside the Pak you will find 4 to 6 items ranging from health/beauty, fashion accessories, tech, school supplies, tasty treats and some designer labels, just for girls. Choose between the age ranges of 5-8, 9-12, and 13+!
The Price
: $29 per month.