This is a first and I hope a last – Planvelope, which I received on Monday, has gone out of business. I have to say, despite the uber-adorable idea, the planning and value went awry somewhere. I hope they SELL the company rather than close entirely, because the concept is awesome.  Planner freaks, don't forget to enter my $100 Erin Condren gift card giveaway, find it on the giveaways tab!
I am more than happy to recommend The Sweet Pea Post! Read my review of the October Sweet Pea Post here. I admit that the adorableness and the price of the Sweet Pea Post subscription substantially influenced my views on Planvelope. It was a real let down but other subscribers clearly agree with my assessment, because they have already gone out of business. In my opinion the owners of Planvelope are really honest and tried to do their best – I provide my criticism here in hopes that someone will pick this one up!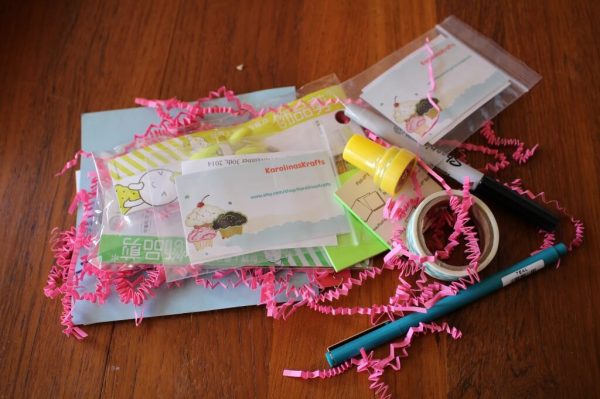 The contents of the Planvelope. Cute idea but I didn't like the confetti. I often do not like squigglies, but especially in an envelope. I had similar criticism of nail polish in an envelope with confetti recently.
These were the supplies. This subscription was not worth $17. The pen was a Marvy Pen and I don't know about that Sharpie (I don't use them in my planner).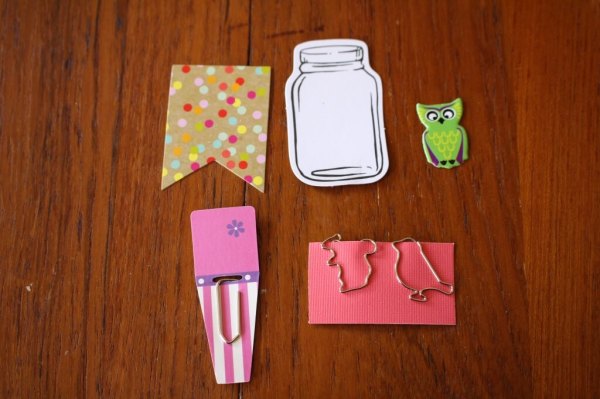 The items are cute and useful for any planner freak.
Karolinas Krafts has had 10,000 sales on Etsy. This was a great inclusion.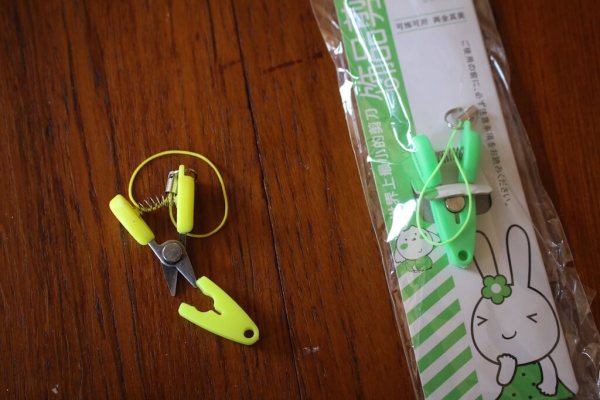 I have no idea what the intended use of these are for (or why I'd need two). There was no information card and the cuts aren't clean. Someone clue me in (the back indicates that they are used to cut off sales tags from clothing).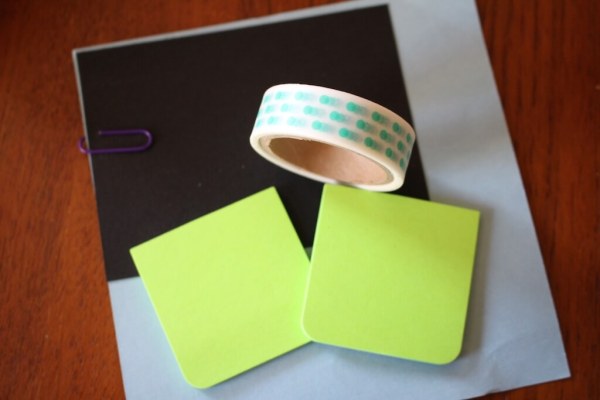 A roll of washi, some sticky notes, and cardstock.
Visit Planvelope to subscribe or to find out more. You can also see all the paper and stationery subscription boxes in my directory.
The Subscription
:
Planvelope
The Description
: Planvelope is a monthly subscription service that brings planner supply samples right to your door.Planvelope Partners to ensure that you are getting the latest and greatest planner supplies out there. We work with both small online sellers who handcraft their products and large name-brand suppliers looking to test out new products.
The Price
: $17 per month