Golden Tote's gone pink for October! The Tote this month featured nonprofit Keep A Breast with a specially designed tote for the first 1,000 orders plus a KAB bracelet in every October order (see mine below), as well as boutique items with proceeds going to the foundation! You can check out the KAB sweatshirt and t-shirt bundle in the boutique!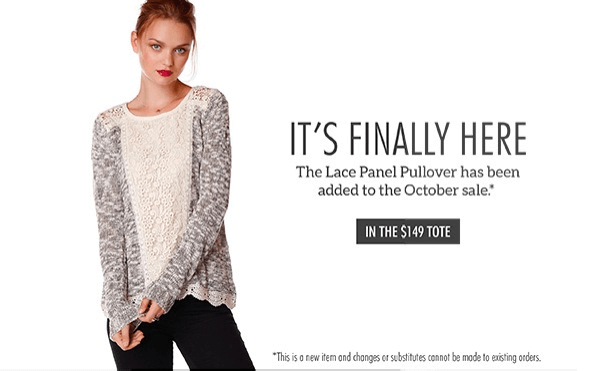 FYI this shirt just got added. You can check it out here.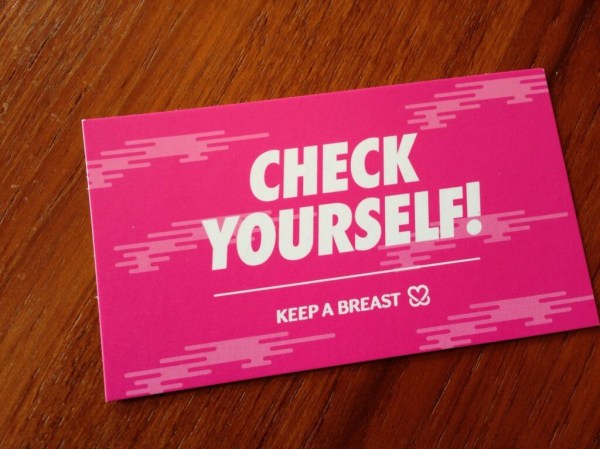 Visit Checkyourselfie.com to find out about this contest (hint, take the challenge, tag 3 friends, and @goldentote for a chance to win something from GT!).  This social media campaign is about raising awareness for monthly self-breast exams, something that is super important for every woman to do every month.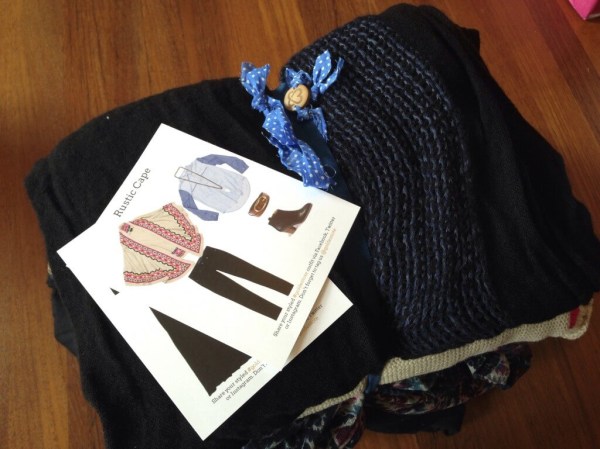 If you are unfamiliar with this monthly fashion mystery bag, Golden Tote is pretty much the best way to refresh your wardrobe with new pieces that are fashionable, seasonable, and affordable. When you pick the $149 tote you select two pieces and then you get 5-7 pieces with a total value of up to $600! You fill out a little style profile and are able to leave any notes. I told Golden Tote that my baby was 3 weeks old and asked them for a "kind" silhouette. First, the two pieces I picked out!
Puella La Boheme Maxi Dress ($88) I selected this one but I was so surprised by the fabric! It's so super soft. I picked this one because of the waist – you can put it wherever you want, and make it blousy or sling it low on your hips.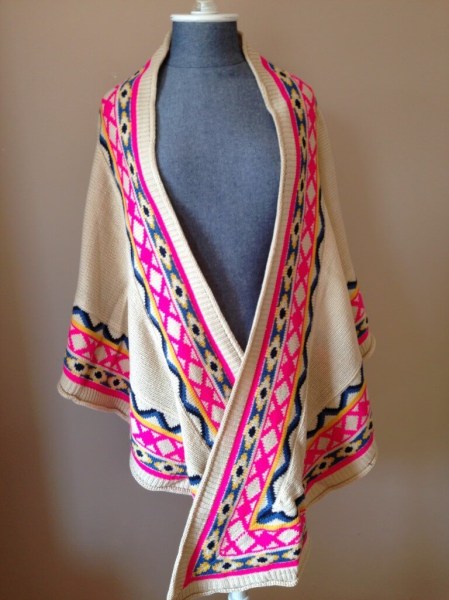 Rustic Cape ($65) I so totally did not have anything like this. I love this knit cape and it's perfect for keeping snuggly warm during the winter and covering up some of my frumpy but comfy clothes. I had a hard time not choosing the owl cardigan for my tote but eventually resisted it in favor of this one!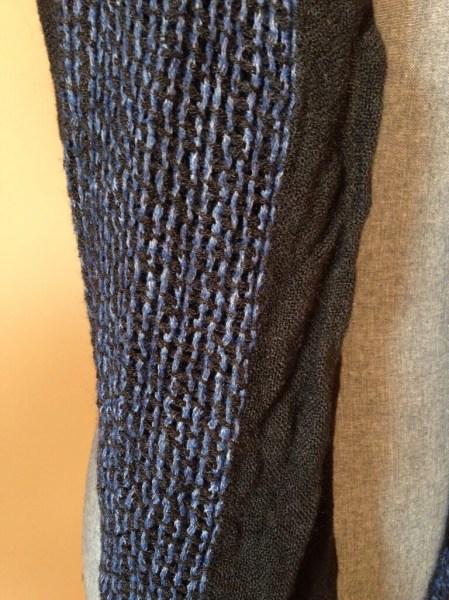 Modena Scarf – I couldn't find this exact scarf online but I love the really loose, fluffy weave and especially the colors!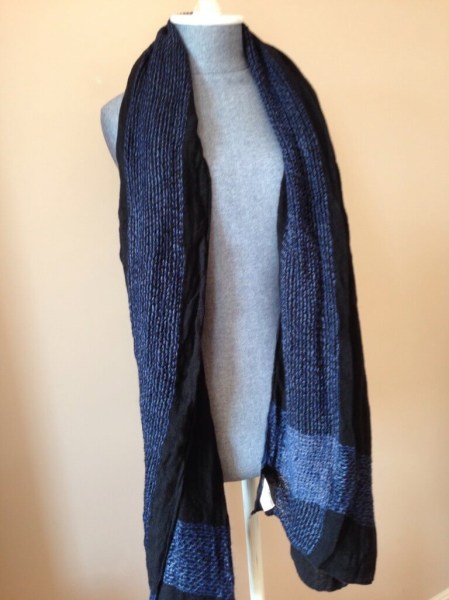 I thought this tote in particular everything was really cohesive, which surprised me because I made such a specific and unique request. I'm really very happy with it! If you have sizing issues or are on the fence this could really help you out if you have been wanting to try Golden Tote.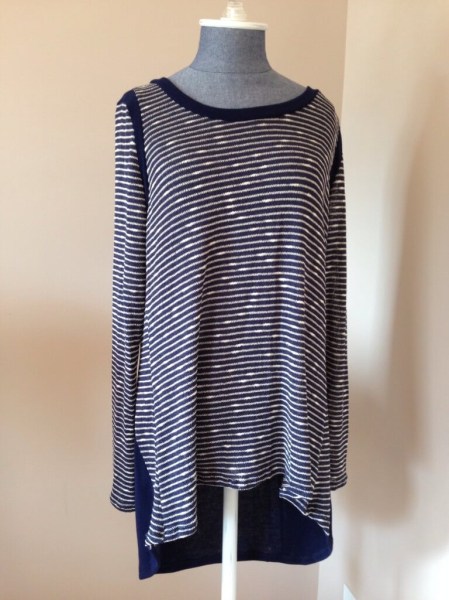 Le Lis Oversize stripey Top –  I love the casual style of this top and especially the slub knit stripe!  I can throw this one on for running around town and look cute even if I just put on a top with pants or leggings.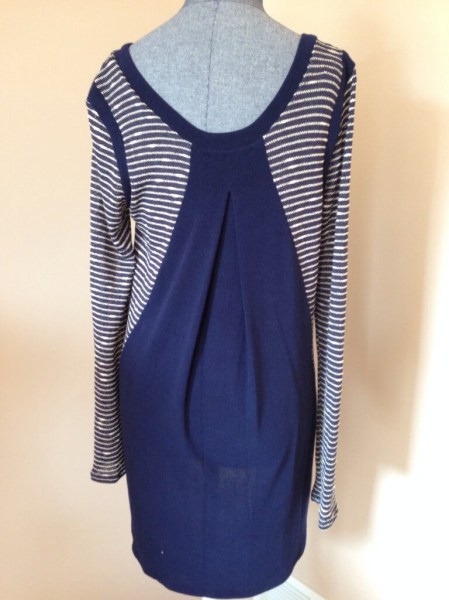 I think the back of this piece is really flattering and has plenty of coverage.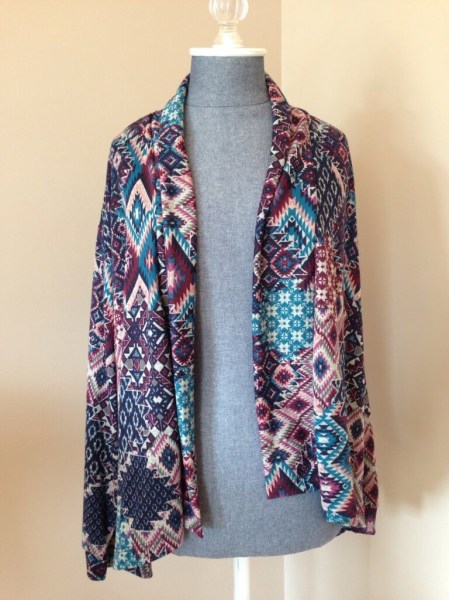 cut + sew by Golden Tote Jewel-Toned Southwestern Cardigan – I hear that this southwestern print is super huge for autumn/winter.  I love the fresh jewel-toned take on it and it will go perfectly with my other items. It's a great sort of springy (like fluffy?) knit and I really like the quality of this cardigan.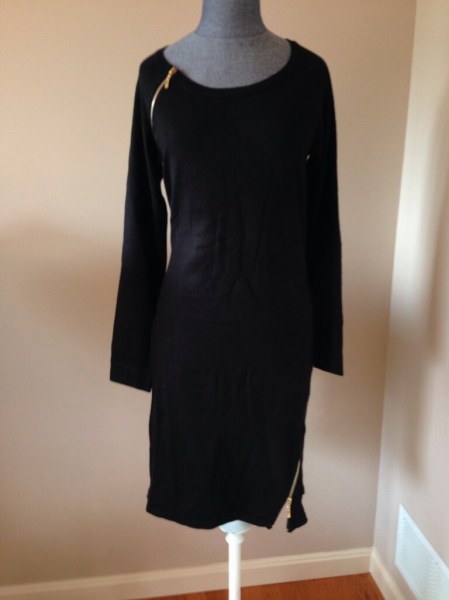 Brise and Blue Asymmetrical Zipper Dress – OMG I love this piece! I feel a date night coming on! I was playing with the zipper and you can unzip it and show a little leg or leave it zipped up.
Not only did I absolutely love every single piece in this month's tote, I also really felt that the Golden Tote stylists really took to heart my request. I've never made any sort of really specific request like that with Golden Tote and I really felt they more than delivered! All these pieces are really perfect for fall dressing but also versatile for use during other times of the year.
Visit Golden Tote to find out more (and get on their list so you won't miss the next tote sale). You can also check out all my Golden Tote Reviews and find more fashion, style, and clothing subscription boxes in my directory!
The Subscription
: 
Golden Tote
The Description
: Each month you'll get either 5-7 clothing and accessories picks in your tote ($149) or 2-3 items ($49). Golden Totes are now open all month long, but order early for the best selection.
The Price
: $49 or $149 per Tote. New collections released monthly (not a subscription!).