Honest Company has just released new & improved scented soy candles for your home, as well as room & fabric freshener sprays! I am VERY pleased to say that these new candles are much more heavily scented than the previous version (except for the Gardenia candle – it's not really smelly). They come in these great cardboard containers, hand poured in the USA into a glass jar, and will burn for up to 70 hours. They use unbleached cotton wicks and are available in these scents: Gardenia Jasmine, Lavender Vanilla, and Orange Cypress.  I will burn down a candle to test it but these should easily wash out of the glass holders for reuse or recycling.
The Room & Fabric Fresheners contain zinc salts to directly eliminate & neutralize odors (no masking agents!) and are in these scents: Lemon Verbena, Lavender Vanilla, and Orange Cypress. The Cypress is VERY woodsy/cypressy.  And a hint, I love using lavender/vanilla sprays for my kids' room. They love the soothing smell and it does freshen everything up!
Please make sure to trim the wicks before you light them, they're really quite long! (Fab chalkboard coaster from September Little Lace Box and I swear I'll get my table cleaned off soon….)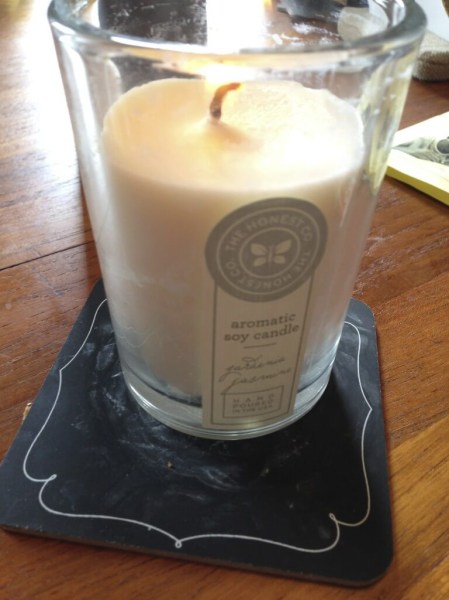 Save 25% on your first order when you sign up and use code HONESTLYFAB at checkout. Exp 12/31, first purchases only, does not include orders/bundles with Collective items.
And psst I just noticed that they now have new one-a-day vitamins for men, women, and pregnant women!  They also have a TERRIBLE trademark attorney, look for these vitamins to disappear as quickly as they appeared… Order now if you need them.